An enraged Conservative MP has issued a "warning shot to government" as she vowed to fight her own party's cuts to disability support.
Work and Pensions Secretary Iain Duncan-Smith had defended trimming welfare payments to some half-a-million people deemed unfit for work, saying the plan would remove the "perverse incentive" of staying on benefits.
But in her blistering Commons takedown today, Allen hit out at claims people were "incentivized" to stay on disability payments because they offered more than JobSeekers' Allowance (JSA).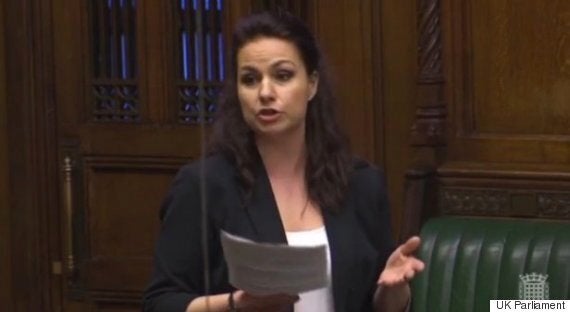 Allen speaking in the House on Tuesday afternoon
"If they're stuck there, that to me says more about DWP processes failing rather than an active choice of the claimant," she said.
"Anyone who has beaten cancer must surely burst with desire to return to a normal life."
Her bold offensive, telling Tory ministers "this is my warning shot to government", was met with cries of support from the Labour benches.
"Today I will not support them. Today I may abstain, but only for today," the South Cambridgeshire MP said.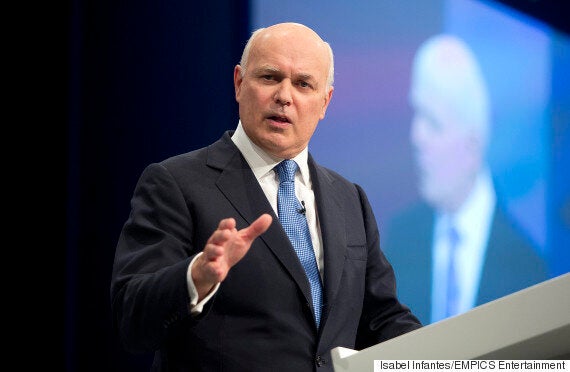 Duncan Smith is looking to cut ESA by over 25%
"Let's get the detail right. Let's be a government of sweeping strategic change, but let's be one with the compassion and the dexterity to look after the little man too."
The Government wants to cut ESA from £102.15 to £73.10 if they are deemed fit for "work-related activity".
Those hit will include 3,000 cancer survivors that are due to be hit by the cut from April 2017.
She accused the chancellor of "betraying" Conservative values and having "forgotten" what the party should stand for by taking money away from working people.
Popular in the Community