Adele took the opportunity to show her support to Kesha during her Brit Awards acceptance speech on Wednesday night (24 February).
MORE BRITS:
The 'Hello' singer was the first winner of the evening, taking to the stage to collect the award for Best British Female, after an amazing few months since releasing her third album, '25'.
During her acceptance speech, she thanked her fans for "welcoming her back so warmly" and her management for "embracing her being a woman".
#BRITs2016: Adele shows her support for Kesha during acceptance speech https://t.co/FWpYXDucQphttps://t.co/Dz9wDnnCFm

— Hollywood Reporter (@THR) February 24, 2016
She then added: "I'd like to take this opportunity to publicly support Kesha."
Adele's public backing of Kesha is paritcularly bold, as she's signed in the US to Columbia, a division of Sony records.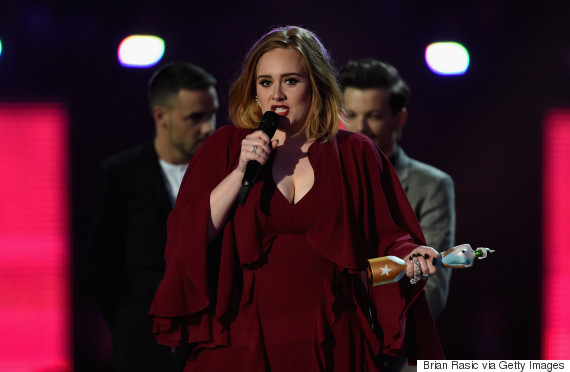 Adele at the Brit Awards
Kesha has dominated the headlines since Friday, when a judge ruled that she would not be allowed to leave her recording contract with music producer Dr Luke's division of Sony, having previously accused of him of sexual and emotional abuse.
Since the ruling was made, several celebrities have offered Kesha their support, including Ariana Grande, Demi Lovato and Lady Gaga, while her fans quickly got the hashtag #FreeKesha to the top of Twitter trends.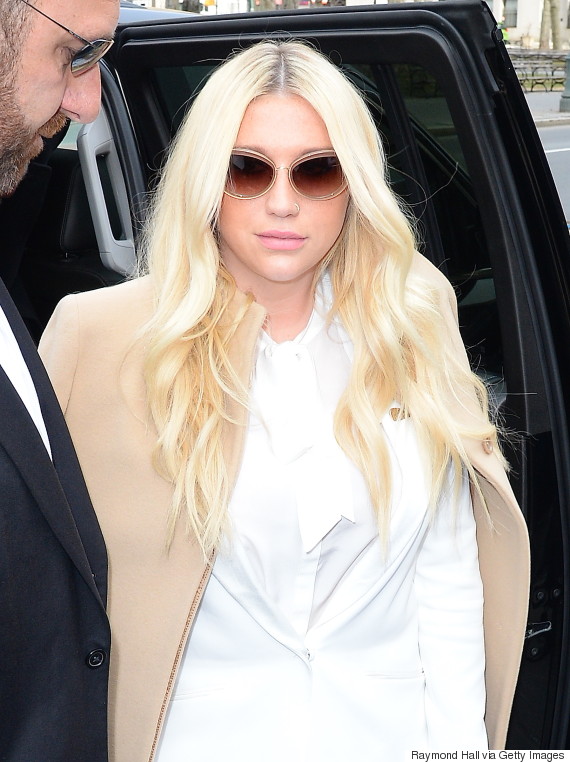 Kesha appeared in court last week
Taylor Swift, having previously been criticised by some for staying quiet on the matter, was later revealed to have donated to $250,000 to the 'We R Who We R' singer to help with any of her financial needs during this difficult time".
She's since thanked her fans for their support, writing on Instagram: "I am beyond words in gratitude. Thank you is not enough but it is all I have.
"A million times over and forever thank you. The support I have received has left my face swollen from tears. I love you all so much."
Dr Luke, meanwhile, recently broke his social media silence about the abuse allegations, calling them "horrendous", "untrue" and "motivated by money".
MORE FROM THE BRIT AWARDS:
LIKE US ON FACEBOOK | FOLLOW US ON TWITTER