A young woman stunned the Question Time panel on Thursday by embarking on a passionate, coherent case for Britain leaving the European Union.
Responding to minister Liz Truss's claim that the Conservative government was reducing the "pull factors" encouraging EU migrants to come to Britain, the woman laid out a clear argument as to why this might not work - and why Brexit is the solution.
She said: "I'm sorry but I can't accept Liz (Truss's) argument that they're trying to reduce the pull factors because what is increasing the living wage to £9 in 2020 going to do?" Watch video of the exchange, above.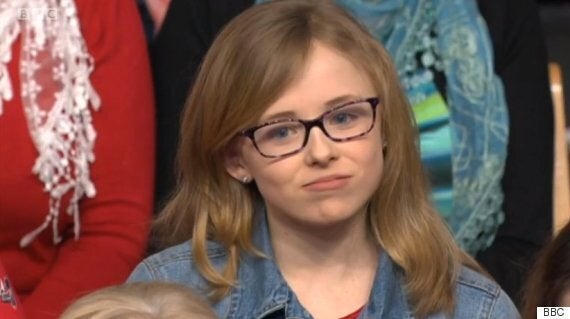 The young woman embarked on a passionate case for Brexit
She continued: "Eastern Europeans who have a minimum wage which is already one tenth of what ours is, surely that's going to increase net migration?"
Presenter David Dimbleby then asked her: "So what would you do: not touch the minimum wage or get out of the EU?
"I would get out of the EU so we could have a fair points-based system so we don't favour people from the EU over people (outside) of the EU.
"We can have someone unskilled within Europe coming in without any questions, but a really talented doctor from India has to go through an intensive process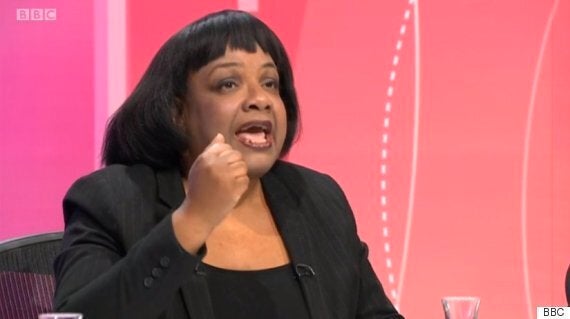 Diane Abbott responded to the young woman's comments
Rather than denounce the young woman's comments, Abbott chose to make a passionate defence of migration.
She said: "My parents were immigration so the audience will forgive me when I say that I worry about a narrative on immigration that only stresses the negative.
"Which is riddled with myths, that immigrants only come here to sit and live on benefits."
She then rounded on David Cameron, saying: "I was in the House of Commons this week and one of his own Conservative MPs asked David Cameron, with his fiddling around with benefits will reduce immigration.
"Cameron's renegotiation is a sham, it is about internal management of the Tory party."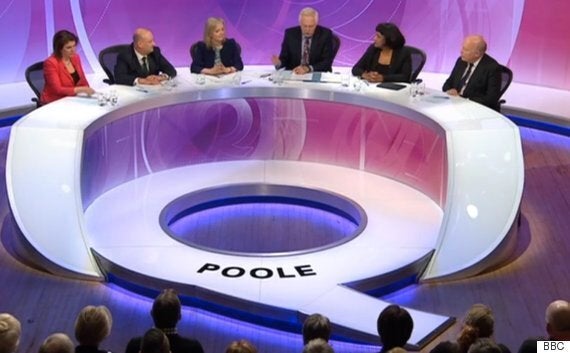 Thursday's BBC Question was filmed in Poole
Thursday's BBC Question Time came from Poole, Dorset with panelists including Conservative environment secretary Elizabeth Truss, Labour's shadow international development secretary Diane Abbott, and broadcaster Julia Hartley-Brewer.
They appeared alongside parish priest and Guardian columnist Giles Fraser and the creator of 'Downton Abbey' Julian Fellowes.
Tap to begin the slideshow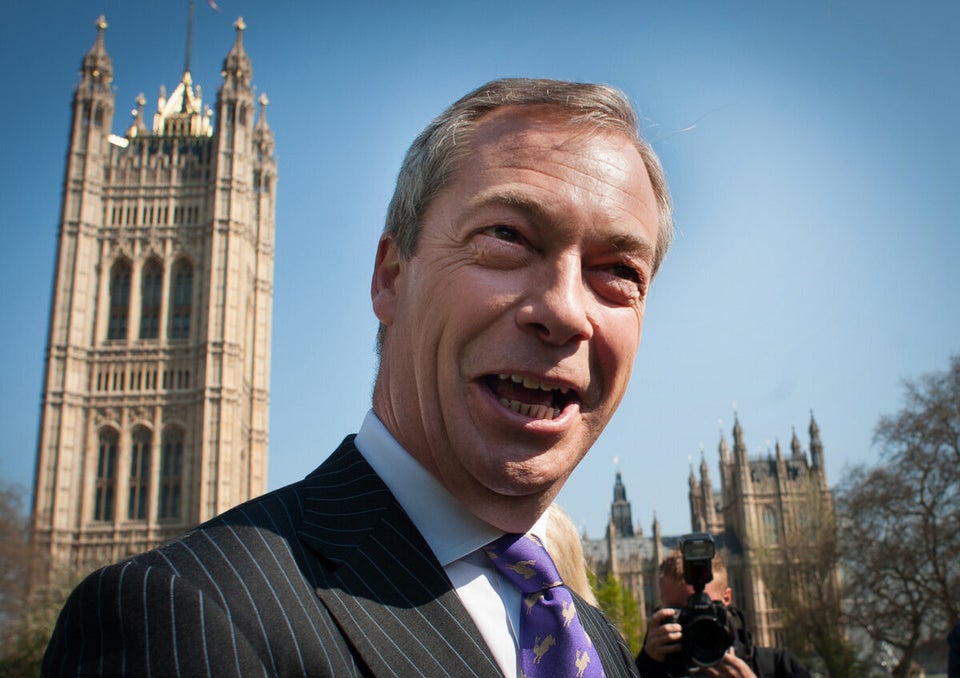 Brexiters