David Cameron has been told he will be challenged for the Tory leadership if he keeps attacking party colleagues for campaigning for Britain to leave the EU.
It has been suggested that the prime minister would have to resign if he loses the June referendum but MPs have told The Sunday Times that he would be challenged if he continued "blue on blue" attacks, regardless of the poll's outcome.
It follows Cameron's attacks on Boris Johnson, which triggered a backlash from Tory backbenchers.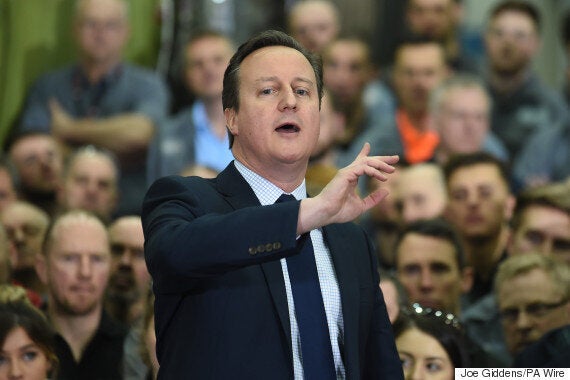 Cameron was told to be 'nice to Boris' after attacking the London Mayor for campaigning for a Brexit
Johnson, who is probably the country's most prominent Tory after Cameron, was the subject of barely-veiled attacks by the prime minister in the Commons after he decided to campaign for a Brexit.
The Sunday Times quoted a Tory backbencher who called Cameron "a lame duck" and said they would seek the 50 MPs' backing needed to force a no confidence vote in their party leader.
They said: "Cameron's position will be untenable even if he wins the referendum if he carries on like this. There will be no problem getting 50 names."
Another Eurosceptic said Cameron "doesn't give a shit about party unity" and if he continued to "behave this badly" it would "bite him in the arse".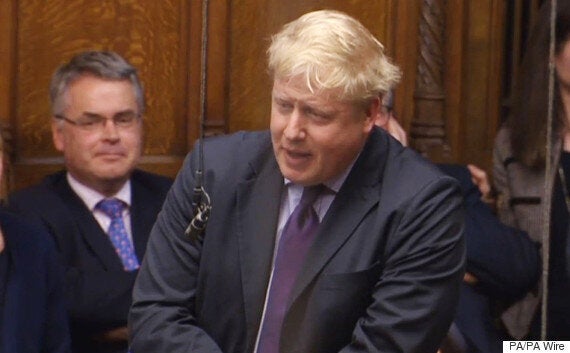 Boris Johnson in the Commons while he was berated by Cameron
Foreign Secretary Philip Hammond reportedly called Sir Bill Cash, a prominent eurosceptic backbencher, a "total shit" in an exchange over the referendum.
He reportedly made the remark after appearing before the Commons European Scrutiny Committee, which Cash chairs.
The Mail On Sunday reported Hammond was furious because Cash had used a document not intended for wider dissemination during the hearing and told him afterwards: "You deliberately ignored me; you are a total shit."
As well as Johnson, a "gang of six" ministers are campaigning for a Brexit, including Justice Secretary Michael Gove.
Writing in today's Sunday Telegraph, said Cameron said that leaving the EU would be the "gamble of the century" and challenged eurosceptics in his party to answer questions about life after Brexit including what trade with the EU would like, how long it would take to establish a new relationship and how safe we would be without.
"When the people campaigning for "out" are asked to set out a vision outside the European Union, they become extremely vague. It's simply not good enough to assert everything will be all right when jobs and our country's future are at stake," he wrote.
"They don't owe it to me; they owe it to us all, because at the moment what they are offering is a leap in the dark."
Work and Pensions Secretary Iain Duncan Smith told The Sunday Telegraph he was willing to risk his ministerial job to campaign for a Brexit.
He and other Brexit campaigning ministers could be sacked in a post-referendum reshuffle, anonymous sources have said recently.
He said: ""If that's what they want to do, fine. It's up to them. I wouldn't think that was the way to bring the party back together again. These are ministers briefing off. I don't know what they think they are doing. It is quite the wrong tactic to use."
Related