Many of us know the sinking feeling after hearing those horrifying words from the dentist: "You need braces."
But one pooch looked positively overjoyed after having his own set of braces fitted during a trip to see the "doggie dentist".
(If this doesn't make you go "aww" we don't know what will.)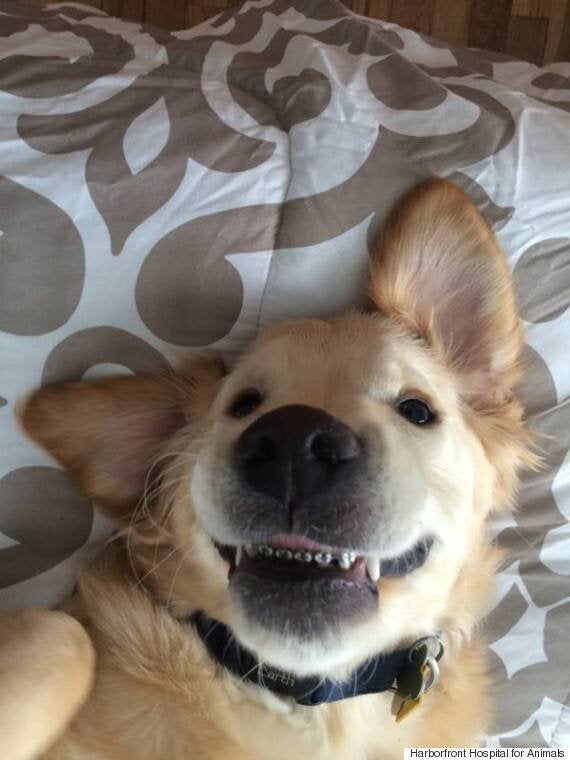 Wesley the pup with his new braces
A photo of the happy golden retriever pup, called Wesley, was shared on Facebook by Harborfront Hospital for Animals who explained that orthodontia in pets is "normally not for aesthetic purposes, but because of health concerns".
They said that in Wesley's case, he could not close his mouth properly due to his teeth being misaligned. So they fitted him with canine braces.
The post explained that the correction would only be brief, perhaps for a few weeks, and added: "It obviously doesn't bother him one little bit. He's a happy little guy."
The photo of Wesley was posted towards the end of February to raise awareness of the US-based 'National Pet Dental Health Month'. It has been shared almost 300,000 times.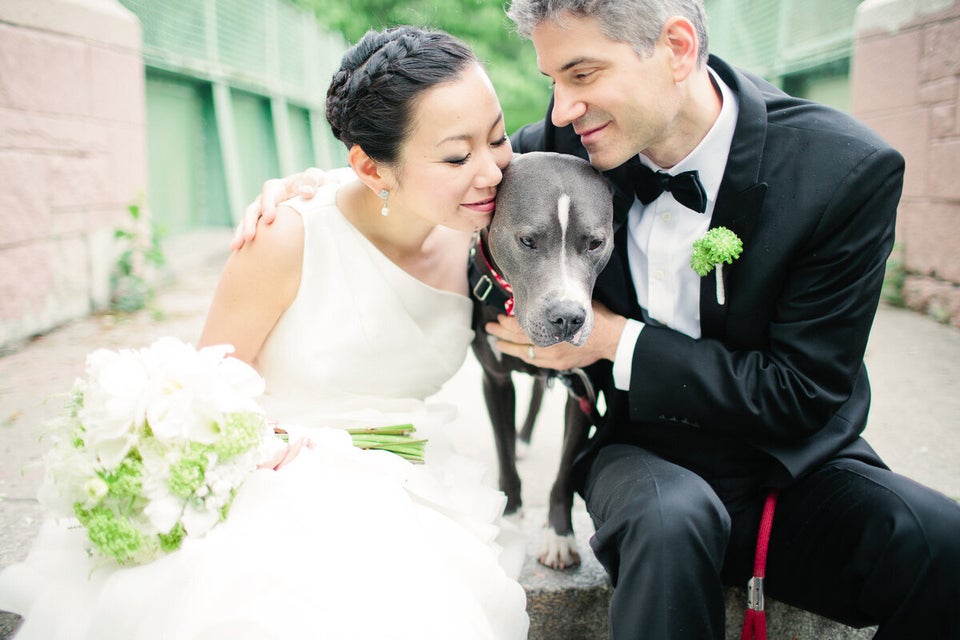 Adorable Weddings Pets
Related