Movie villain Christoph Waltz has demolished Nigel Farage over his decision to stand down as leader of Ukip, saying "of course the head rat will leave the sinking ship".
Waltz, star of Tarantino classics, Django Unchained and Inglorious Bastards, was asked about Farage's own personal Brexit, while promoting his new movie, The Legend of Tarzan.
The Austrian said: "Well, of course the head rat will leave the sinking ship.
"It's inevitable, they try to dress it up as a heroic exit, no, it's conceding defeat, it's putting the tail between their legs, and as rats do, leave the sinking ship... leave the mess for others to clean up and retreat to some profitable other business that shows you how despicable these people are... that they can't even stand up for what they cause."
Waltz was almost lost for words when asked if he was against Britain's decision to leave the European Union.
He said he was "100%" against it, and "too emotional, because I can't, I can't comprehend the abysmal stupidity".
Singer Charlotte Church was among a host of celebrities to also have a go at Farage, labelling him a "piece of shit".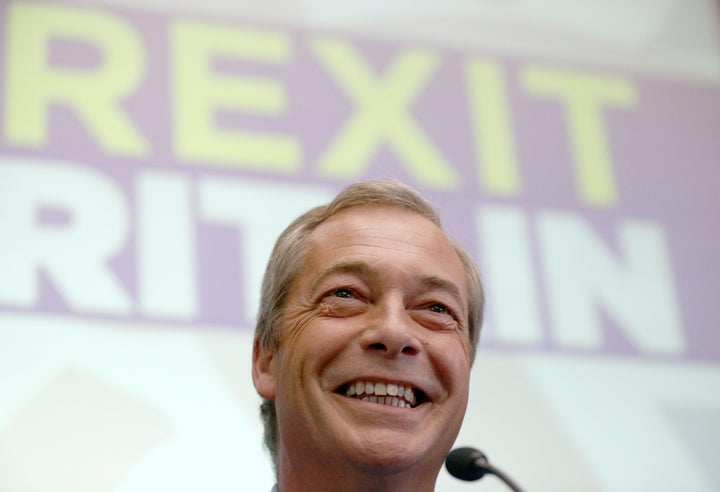 In announcing his resignation, Farage, who also stood down as Ukip leader in May last year, announced he wanted his "life back"
He said: "I have decided to stand aside as Leader of UKIP. The victory for the 'Leave' side in the referendum means that my political ambition has been achieved.
"I came into this struggle from business because I wanted us to be a self-governing nation, not to become a career politician.
"Ukip is in a good position and will continue, with my full support to attract a significant vote. Whilst we will now leave the European Union the terms of our withdrawal are unclear.
"If there is too much backsliding by the Government and with the Labour Party detached from many of its voters then UKIP's best days may be yet to come".
He added: "I want my life back - and it begins right now."