The former First Minister tackled the man who served as Cameron's ex-director of strategy Steve Hilton.
In the last broadcast debate before Brits go to the polls today, Salmond said that it was "a bit rich" of Hilton to lament the roles of unelected Eurocrats given his own position at the heart of government.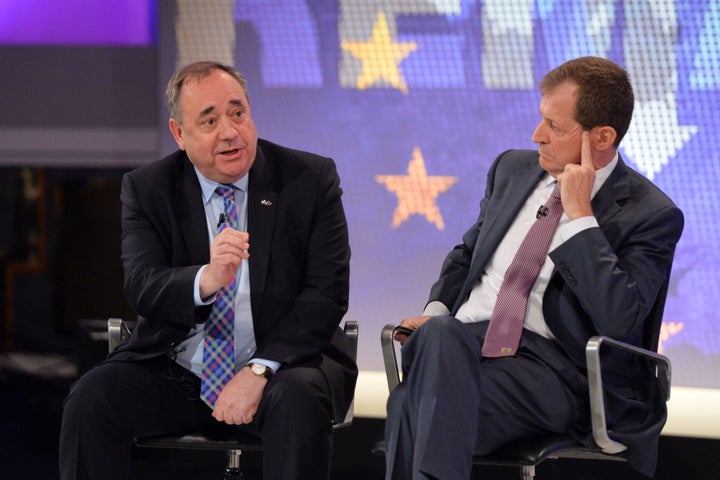 "When Steve said he was in government, he wasn't elected - he was appointed by David Cameron as an advisor," Salmond said.
"It's a bit rich to complain about unelected people in Brussels when you were unelected yourself."
The SNP MP was speaking during a panel debate on Channel 4 on Wednesday.
It came minutes after Yvette Cooper, appearing on the same programme, accused the Brexit campaign of being 'un-British' by "pitting human beings against other human beings".