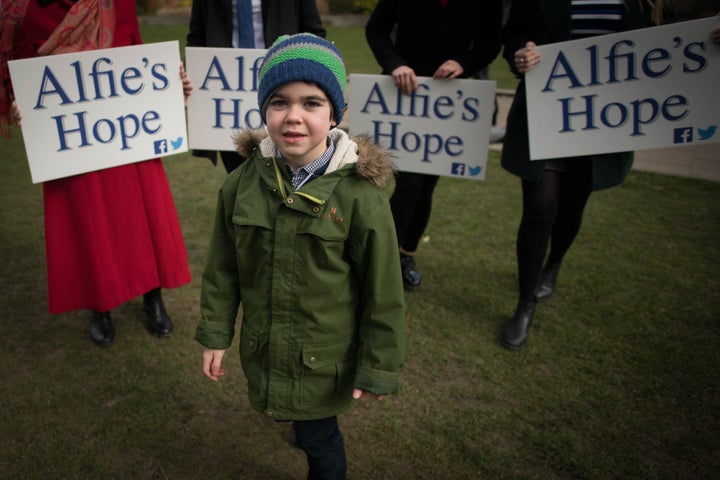 The government is facing mounting pressure to extend an unprecedented decision to grant access to medicinal cannabis to a second young boy suffering with severe epilepsy.
Javid used his emergency powers to grant a so-called Schedule 1 licence to allow Billy to access the treatment immediately, on the advice of his doctors.
Billy's condition became "life-threatening" on Friday evening, just days after his mother, Charlotte, had a six-month supply of cannabis oils confiscated by customs officials at Heathrow Airport.
″This is a very complex situation, but our immediate priority is making sure Billy receives the most effective treatment possible in a safe way," Javid said.
But the announcement prompted calls for an immediate decision in the case of 6-year-old Alfie Dingley, from Warwickshire, to grant him similar access to medicinal oils to treat his epilepsy.
Like Billy, Alfie suffers a severe form of the disease. Alfie's condition causes him to have up to 150 seizures a month.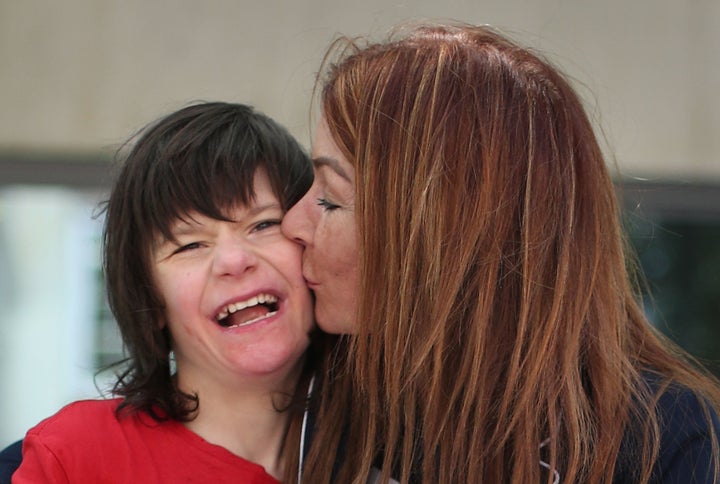 In April, Alfie's mother Hannah Deacon appealed for the Home Office to review his case quickly.
She said that Alfie's condition had improved drastically when he was treated with medicinal cannabis in the Netherlands, where it is legal.
"It's a big decision and if they say no, they're condemning our son to death," she said that month.
The case was raised at a session of Prime Minister's Questions but Alfie has since been in limbo, awaiting a final decision by Home Office officials.
Deacon said on Saturday night that she had contacted Home Office Minister Nick Hurd to discuss her son's case in light of the decision to grant a temporary licence to the Caldwells.
In a statement, she said: "We welcome the news that the family concerned have been given what appears to be short term access to medical cannabis to help their son.
"Following these developments, I had a call with the responsible Home Office Minister.
"I set out that this step by the Home Secretary demonstrates that the government now understand that for many people medical cannabis is a life saver.
"So it would be unconscionably cruel if the Home Office delay any further in issuing our medical team the licence they need to administer medical cannabis to our son Alfie.
"The government said that they would allow a licence application on compassionate grounds.
"The Prime Minister herself met my son on 20th March and, when later challenged in the House of Commons, she promised us a speedy decision.
"The Home Office asked us not to seek publicity while our application was being put together and considered. We have complied with that request. But we're now approaching 3 months.
"The time for process and bureaucracy has passed. As his parents, we demand action."
Peter Reynolds of cannabis law reform group CLEAR UK told HuffPost UK: "This is exactly the same circumstances as Billy. It is disgraceful that they have taken so long to do something about it. But here, a child is suffering.
"The procrastination has been disgusting. Alfie Dingley's family have, for the past couple of months, been terrified into silence."
The End Our Pain campaign group, which has supported Alfie's case, said in a statement: "We feel that this development makes it totally unthinkable that the Home Office will delay any longer in granting Alfie the licence".
A Home Office spokesperson told HuffPost on Saturday night that it was still considering Alfie's application and it it would be dealt with it as quickly as possible.