There are "problems" with Universal Credit which must be addressed, Amber Rudd has told MPs in her first appearance as Work and Pensions Secretary.
Rudd, who was appointed to the post on Friday following the resignation of Esther McVey, admitted to the House of Commons on Monday there are issues with the government's flagship benefits system "despite its good intentions".
"I've seen them for myself," the former Home Secretary said, adding that she would be listening and learning' from experts in the field. "I know it can be better," she said. "I will make it my role to ensure that we deliver that through our discussions within the DWP and through discussions with Treasury.
"We will have a fair, compassionate and efficient benefits system."
Universal Credit has proven to be a highly controversial policy for the government, with delays to initial payments leaving some claimants relying on food banks and struggling to pay their bills.
Meanwhile, thousands more benefits claimants are set to be moved onto the Universal Credit system next year, despite warnings from charities.
But while Rudd signalled a change in approach, she failed to outline any changes to policy. Calling her new department a "force for good", she said it "helps people into work, out of poverty and gives support at the end of their lives".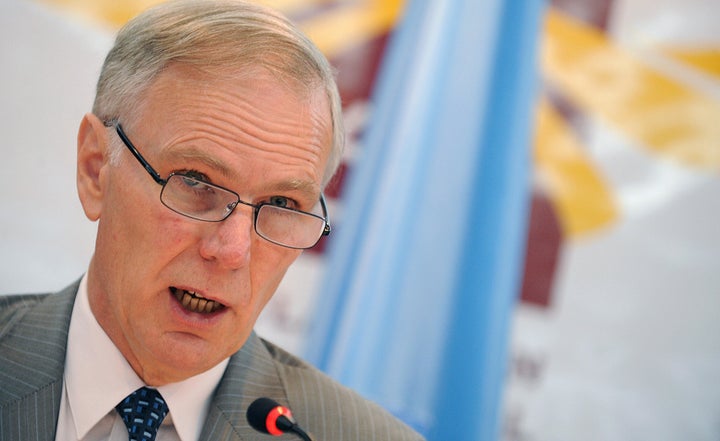 Rudd also used her first appearance as DWP secretary to attack a UN report into poverty in the UK.
In a remarkable conference in London on Friday to present his preliminary findings, Professor Philip Alston said: "In the fifth richest country in the world, this is not just a disgrace, but a social calamity and an economic disaster, all rolled into one."
On Universal Credit, he said there were a number of characteristics which were "particularly problematic, harsh and unnecessary – and almost gratuitous".
But Rudd branded the language in Aston's report "wholly inappropriate".
"I must say I was disappointed to say the least by the extraordinary political nature of his language," she told the Commons. "We on this side of the House will always engage with professionals, with experts, with NGOs.
"We are not so proud we don't think we can learn as we try to adjust Universal Credit for the benefit of everybody.
"But that sort of language was wholly inappropriate and actually discredited a lot of what he was saying."