A pregnant mother is showing that sustaining third degree burns has not stopped her from having children.
Andrea Grant, from the US, suffered burns over 85% of her body when she was trapped in a house fire at just eight years old.
At the time she was told by doctors she wouldn't be able to carry a baby past four months, because skin needs to stretch when pregnant.
Grant gave birth to her first child, Jada, four years ago. She decided to document her second pregnancy on Instagram.
Grant said she wants to be an advocate for burn survivors and prove her body is capable of amazing things.
She is the founder of an organisation called Beyond Scars, which provides help and support for burn victims and their families.
At 33 weeks, she posted a photo of her bump and wrote: "33 weeks tight, little painful but look at how well it stretched for baby #Burns #Scars #Burnsurvivor".
By sharing photos and documenting her pregnancy, she hopes to help women feel more comfortable in their bodies.
"Look in the mirror find that one thing that you love about yourself," she wrote in the caption of one Instagram photo.
"Build confidence around that and once you've built yourself up, no one can ever bring you down."
Grant has also been updating her Instagram followers on how she is helping her body adjust.
Posting a photo at 31 weeks pregnant, she wrote: "As you see the belly is stretching now that we are fully expanded I am not experiencing much pain.
"I am still applying olive oil and some days coconut oil mixed with shea butter. It helps keep the burns soft but overall, I must say just as my first pregnancy my stomach is stretching great."
Grant is now 37 weeks pregnant.
"I really didn't think that was the response that was going to happen, but I'm honoured."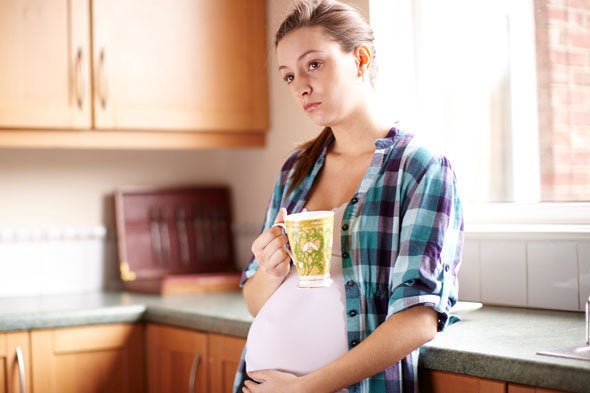 Pregnancy worries and words of comfort