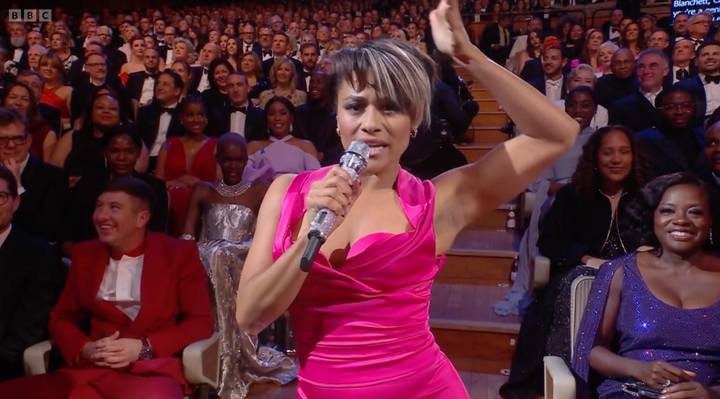 But the morning after the ceremony, there's one particular moment from the ceremony that everyone seems to be talking about.
You see, the night opened with a very energetic performance from last year's Best Supporting Actress winner, Ariana DeBose, who kicked things off with a rendition of Sisters Are Doin' It For Themselves.
To put her own spin on the classic track, the West Side Story star included a rap verse shouting out the night's female nominees.
Name-checking everyone from Dolly De Leon (or, as Ariana renamed her, "Dolly D"), Kerry Condon and Carey Mulligan ("Kerry and Carey with a 'C'"), Ana De Armas ("Ana, girl, you were great in Blonde") and Danielle Deadwyler ("Danielle D, you broke my heart"), things reached a crescendo as the Oscar winner declared: "Angela Bassett did the thing, Viola Davis, my Woman King, Blanchett, Cate, you're a genius, Jamie Lee you are all of us."
And not only were there some big reactions in the room, there were even more over on social media…
All Quiet On The Western Front was the big winner at this year's Baftas, scooping 14 of the seven awards it was nominated for, including Best Picture and Best Director for Edward Berger..
Check out the full list of winners from this year's Baftas here.