It might have been criticised by the Institute for Fiscal Studies for lacking ambition, but for Boris Johnson the 59-page Conservative manifesto just had to contain enough to win over a "working" majority.
After securing a huge 80-seat majority in Thursday's general election, it became clear that a significant proportion of the public were buying his pledges.
Referred to by many as the "Brexit election" it was clear what was at the top of many voters' wish lists – but there were a whole host of other domestic promises made by the party too.
Here are six things that are likely to be sitting at the top of the PMs (very) long to-do list:
1. The small matter of Get(ting) Brexit Done.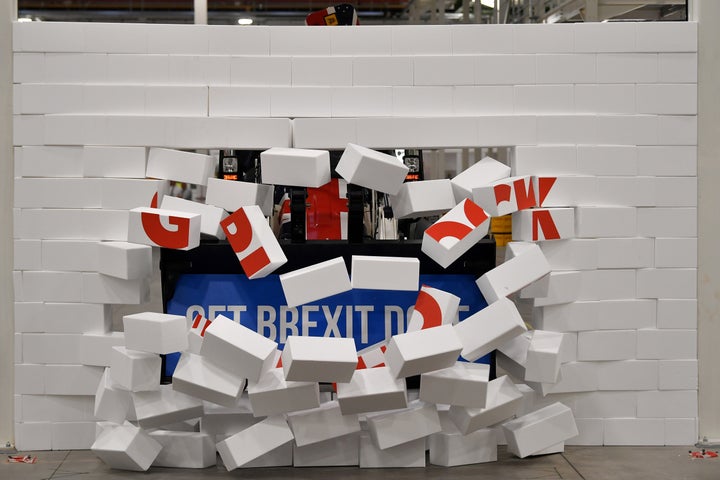 The constant repetition of "Get Brexit Done" might have started to grate after the second, fifth, or fiftieth time, but Johnson's team were right – it was the central issue of the election both for leave voters and those who simply want it over with.
In his speech in Downing Street on Friday, the PM said he wanted to give voters a "permanent break from talking about Brexit".
And, it seems, there won't be hanging around. The so-called Brexit Bill is expected to return to the Commons next week, as Johnson seeks to ratify the UK's divorce from the EU by the January 31 deadline.
As soon as that gets over the starting line trade talks will begin in earnest, with only an 11-month buffer between the end of the transition period and a possible no-deal outcome.
2. Tackling the NHS crisis.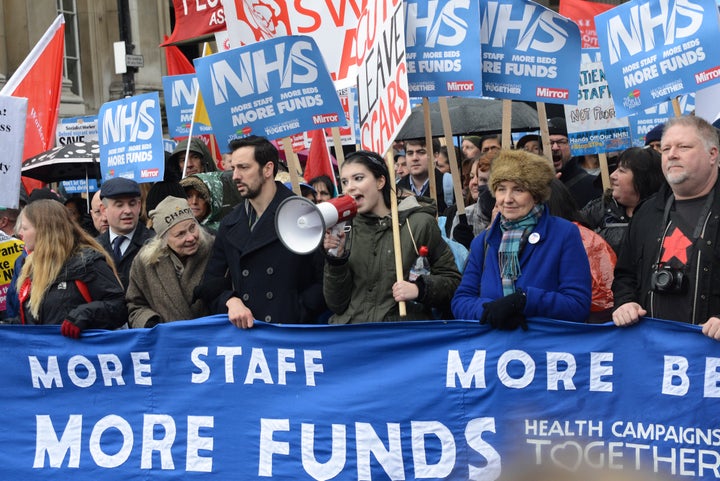 It was revealed on Friday that for the first time ever, not a single A&E had met it's waiting-time targets.
With 4.45m people waiting for planned operations, NHS waiting lists were also at a record high – presenting the PM with a mammoth problem to tackle.
The state of the health service, and allegations of a planned sell-off under Johnson's premiership, were raised on a daily basis by Labour during the campaign, and it's clear that the issue is of huge importance to millions of voters.
At the Conservative manifesto launch the former London mayor focused on threats to the NHS, pledging 50,000 more nurses – a figure that was quickly condemned as misleading after it was revealed that 18,500 of them were already working as nurses and would be retained under the plans.
In Johnson's victory speech, said he heard "loud and clear" that the country wanted his focus to be on the NHS – "that beautiful idea that represents the best of our country" – and that he would seek to deliver improvements.
As well as the new nurses, he has promised 40 extra hospitals over the next decade and 50 million more GP appointments.
3. Meeting the needs of new Tory voters.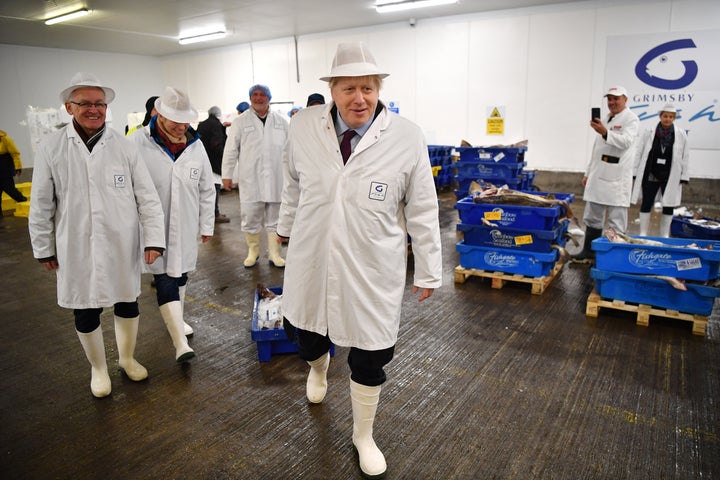 The very reason Johnson is back in Downing Street is down to the way in which he convinced thousands of traditional Labour voters in places like the North East and the Midlands to lend him their vote.
Places like Bishop Auckland had never elected a Tory MP before and other Leave-voting areas such as Great Grimsby had not gone blue since the Second World War.
To say they don't match the profile of what a Conservative constituency traditionally looks like would bean understatement.
These communities come with very different priorities and concerns to the usual cohort of Tory-voting areas – and Johnson will have to strike a careful balance if he is to keep all 365 of his MPs on-side.
4. Negotiating with a strengthened SNP.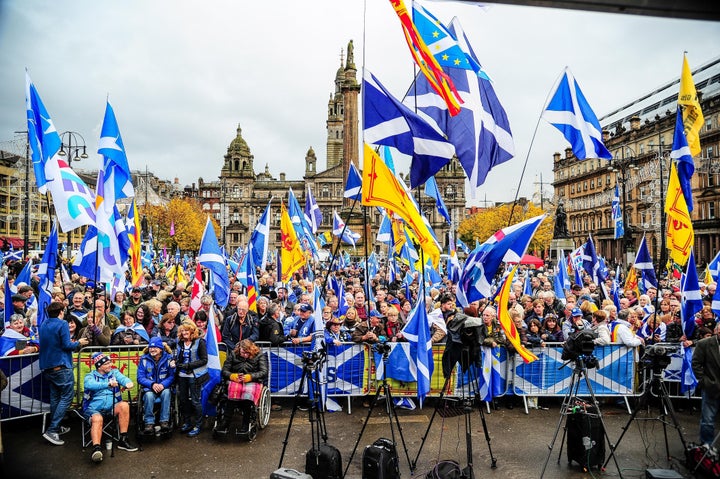 Johnson wasted no time in calling the Scottish National Party's leader Nicola Sturgeon, who was celebrating her own swathe of gains north of the border on Friday.
Scotland's first minister, following her party's 48 seat haul, confirmed she will formally request the powers for Holyrood to hold a second independence ballot.
In many ways Brexit has compounded the push for a second independence referendum, with Scotland voting overwhelmingly to remain in the EU.
But Downing Street has said that Johnson made it clear that he "remained opposed to a second independence referendum" – an answer that is unlikely to satisfy SNP MPs returning to Westminster on Tuesday.
That means Johnson will need to find a way of appeasing Scottish voters on the issue – or relent, like his predecessor David Cameron did.
5. Determining the future of HS2.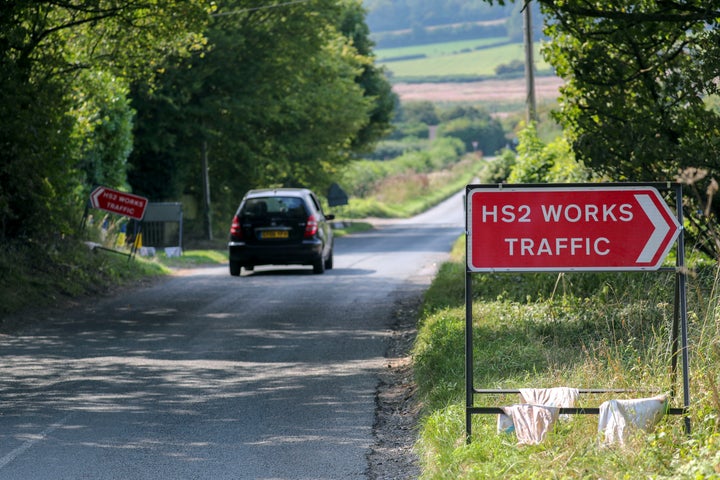 Johnson has hardly been effusive about the merits of the controversial high-speed rail line that intends to eventually link London, Birmingham, Manchester, Leeds, Edinburgh and Glasgow.
The enormous project has been criticised repeatedly, with concerns it will widen the nation's north-south divide and reports of the budget being exceeded by a huge £30b.
Johnson will have to think carefully about whether he wants to cancel Europe's largest infrastructure project – or whether the £88 billion route and capacity upgrade is what voters in his converted constituencies of the Midlands and North are after.
6. Finding a way to reopen Stormont.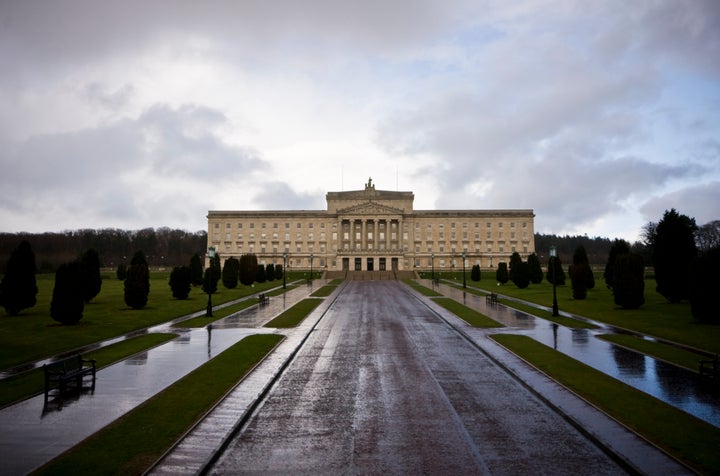 The ex-foreign secretary made a big play when taking over from Theresa May about being "Minister for the Union", as well as PM.
With that in mind, watching the DUP lose seats to Sinn Fein and the continued dormancy of the Northern Ireland Assembly will both come as a major concern.
Number 10 said Johnson had told Irish prime minister Leo Varadkar on Friday that he would make it his "top priority" to get Stormont up and running again.
Given Stormont's approval has a key role to play in Mr Johnson's Withdrawal Agreement, the clock is well and truly ticking when it comes to delivering on that vow.