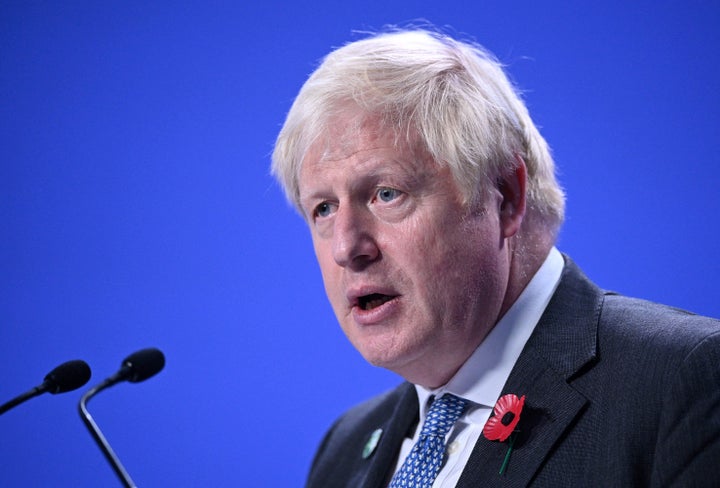 Boris Johnson has been heavily scrutinised in the past few weeks for his handling of sleaze within his own party, rising Covid cases, and his own rather lax approach to major environmental issues in the UK.
The prime minister has repeatedly refused to answer direct questions on these pressing problems for weeks, to the growing frustration of the public.
Here are just four questions Johnson needs to answer right now.
1. Why won't you apologise to the public over the Owen Paterson debacle?
All Tory MPs were whipped to vote against suspending fellow Conservative MP Owen Paterson last week.
The independent watchdog advised Parliament to suspend Paterson for 30 days after he was found guilty of lobbying on behalf of two companies which both paid him to be a consultant outside of Westminster.
While Paterson was initially let off, furious public backlash triggered a surprising U-turn from the government just the day after the Parliamentary vote.
Paterson then resigned but questions remain over how the government chose to back a former Tory cabinet minister rather than the traditional disciplinary process for MPs.
But when pressed over the case on Monday, Johnson said: "I don't think there's much more to be said about [the Owen Paterson] case, I really don't."
He refused to apologise on three occasions during a TV interview with the BBC.
2. Why did you not appear in the Commons to debate changing the MPs' watchdog?
Johnson did not field questions from the despatch box in the Commons on Monday when MPs were voicing their concerns over changing the Parliamentary Standards Committee, an amendment championed by Tories just as Paterson was found guilty last week.
On Monday, Johnson said he was returned to London by train and so would not be able to attend the debate as he would not be in Westminster for its start at 4.30pm.
It did not escape many people that Johnson had actually used the least environmentally friendly method of transport when leaving the climate summit COP26 in Glasgow and travelled by private jet last week, just so he could go for dinner with a friend.
The prime minister's spokesperson said the hospital engagement had been in his diary since before the Tory sleaze debate erupted last week.
Asked by a reporter if he regretted "the huge error of judgement" to "rewrite the Parliamentary rules" – as a way to prevent Paterson's suspension – Johnson dodged the question and said: "I'm here to look at what we're doing to encourage people to get their booster jabs."
3. How will you address accusations of more Tory sleaze linked to the House of Lords?
Johnson has so far refused to comment on the joint investigation between The Sunday Times and Open Democracy which found Tory donors who gave £3 million or more to the Conservative Party would become peers in the House of Lords.
Johnson did dismiss claims that he had already decided to make Paterson a peer after throwing him under the bus in his U-turn last week, and said: "There's been absolutely no discussion about that."
4. Why will you not wear a mask in crowded areas, despite advising the public that they should do so?
Even so, the prime minister appears to have gone against his own advice repeatedly.
Even though this argument does not stand up when it comes to curbing Covid transmission, the prime minister has also been seen not wearing a mask when surrounded by people he doesn't know, such as at COP26 when sat next to 95-year-old national treasure Sir David Attenborough.
Even during his hospital visit on Monday when he was surrounded by medical staff in masks – and vulnerable patients – Johnson was photographed without a face covering.