In years to come, it'll be the slogans and soundbites of Brexit we remember most clearly.
But between the focus-grouped slogans and chaotic photo opportunities, a thousand opportunities for euphemism, empty promises and downright misinformation have sprung up.
We're all tired. There's a lot on at the moment, and Brexit has been dragging on for what feels like forever – and with it a myriad of confusing deals, votes and statements.
Somehow through it all the government have remained committed to unrelenting bluster, covering the gaps in their logic or contradictions in their policy with grand sweeping statements. And let's face it, it's hard to keep up.
Here's a path through the swamp of Brexit bullshit, and what really lies beneath the stagnant surface.
We'll start with an easy one.
What they say: Australian-style deal
What they really mean: No-deal
Whatever Boris Johnson was going for when attempting to conflate our future with a far-off Commonwealth nation that does just 11% of its trade with the EU, it hasn't worked.
Apart from a handful of small agreements, Australia largely trades with the EU on World Trade Organisation (WTO) terms. If that sounds familiar, it's because WTO rules are what the UK will fall back on if negotiators fail to get a deal – which could in turn result in the huge lorry queues, medicine shortages and concerns over national security.
Even Australians aren't happy with an "Australian-style" Brexit – a claim thoroughly evidenced by the fact that the nation is trying to negotiate a free trade agreement with the EU right now.
He added: "Australians would not regard our trade relationship with Europe as being a satisfactory one.
"There are very big barriers to Australian exports of agricultural products in particular, there's a lot of friction in the system in terms of services, there's a lot to aim for.
"So, you know, be careful what you wish for. Australia's relationship with the EU is not one from a trade point of view that I think Britain would want, frankly."
What they say: Irish sea border 'over my dead body'
What they really mean: There might not be an actual border, but things are about to get much more complicated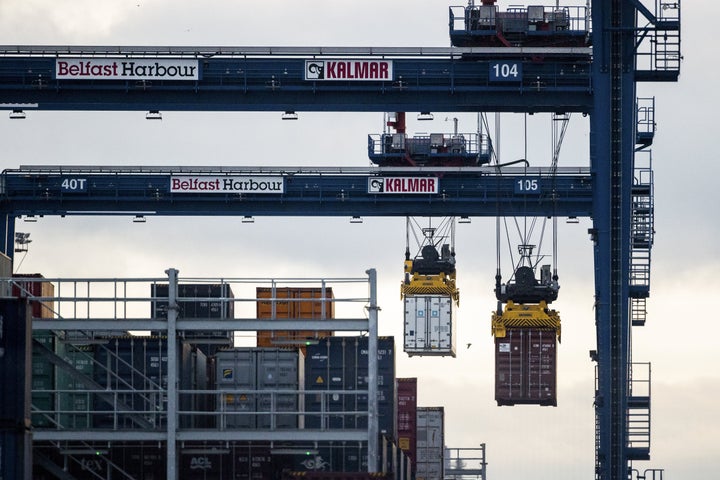 Concerns around maintaining the Good Friday Agreement after Brexit have permeated almost every stage of the process.
With Ireland remaining in the EU after the UK's departure, Brexit has raised significant questions about the prospect of a new border between the Republic and Northern Ireland, or a border in the Irish Sea.
Shockingly, this declaration doesn't seem to have put anyone's mind at rest –especially after iron-clad assurances from senior politicians such as Michael Gove, who convincingly told Sky News on Wednesday: "I don't think there is a border in the Irish Sea."
His comments came after it emerged that the EU and the UK had agreed a deal "in principle" on Northern Ireland, with the British government saying it would withdraw clauses from its taxation and internal market bills that would have breached international law.
So there won't be an actual border in the Irish Sea – but there will be new trading agreements which mean Northern Ireland is to remain in the EU Single Market for goods.
This means there'll be additional regulatory checks and certifications on animal-based products entering the region from Great Britain, complicating trade across the Irish Sea.
With just weeks to go until this deal comes into force, parties on both sides of the Irish Deal are still concerned. After all, nothing inspires confidence in a new system like supermarkets in Northern Ireland being given a three-month grace period to ensure food supplies aren't disrupted.
What they say: This does break international law in a very specific and limited way
What they really mean: Breaking the law is literally the only way through this mess
When is breaking the law not actually breaking the law? When it's broken in a "specific and limited way", of course.
Fair enough, you might think. Maybe there's a reason – doing 32 in a 30mph zone in a dash to hospital, or cycling on the pavement when lorries are racing past you on a busy inner city road.
Tearing up international law to force through legislation for the UK's internal market post-Brexit? Maybe not as "limited" as we first thought.
Asked back in September if anything in the proposed legislation did or potentially did breach international legal obligations or arrangements, Northern Ireland secretary Brandon Lewis said: "Yes, this does break international law in a very specific and limited way."
His admission led to immediate concerns the plan could result in the collapse of Brexit negotiations on a trade deal and even left the PM's predecessor Theresa May questioning whether the UK can be "trusted" internationally.
Legal experts also hit back at the "astonishing" admission, and they hit hard.
Despite being widely mocked for their plan, Downing Street doubled down – with attorney general Suella Braverman claiming the government remained "committed to the rule of law", despite admitting the proposals were needed to resolve conflict between domestic and international law created by the EU withdrawal agreement.
After all, who'd let a little thing like maintaining a shred of credibility stand in the way of a good plan.
What they say: Soy sauce will be made cheaper thanks to our trade deal with Japan
What they really mean: The only thing that's going to happen to the price of soy sauce is the exact opposite of what we're claiming
We all like the Great British Bake Off, don't we? Millions of people – not just in the UK but around the globe – sit down of a Tuesday evening and allow themselves to become weirdly emotionally intense about an incredibly low-stakes cooking competition.
And in these odd, disconnected times, talking about as something as sedate, as gentle, as a deflated soufflé actually brought us closer together. Unfortunately, it also brought us closer together with the Department for International Trade, which literally couldn't bring itself to let us enjoy one single thing.
Marking the show's annual international week, during which the bakers made Japanese steamed buns, a government spokesperson tweeted: "The bakers used a lot of soya sauce in the first challenge on GBBO, so it's a good thing it will be made cheaper thanks to our trade deal with Japan."
Back in September trade secretary Liz Truss did strike a post-Brexit trade deal with Japan, which means that soy sauce also won't be subject to any tariffs after we leave. The price won't change at all once the transition deal ends.
The Department for International Trade was later forced to clarify it was referring to tariffs the UK could be paying – 6% – under a no-deal scenario, which would push the country into World Trade Organisation terms, without deals with individual countries.
That's not all. As was quickly pointed out, at least one of the UK's favourite soy sauce brands Kikkoman is currently manufactured in The Netherlands – not Japan after all.
Weeks out from the end of the transition period, we still don't know whether we'll have to deal with tariffs on imported goods from the EU (such as, er, soy sauce) – or whether a Japan-UK trade deal really was a good thing for the GBBO bakers after all.
What they say: I'd rather be dead in a ditch than agree a Brexit extension
What they really mean: We'll agree a Brexit extension in less than two months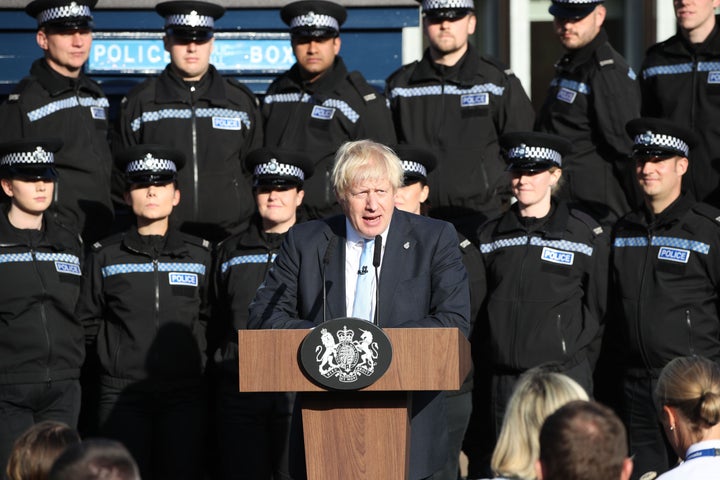 In the four-and-a-half years since the Brexit referendum itself, the timeline of the whole process has shifted dramatically.
The whole experience of 2020 might have irreparably wrecked how we experience time, but it's not just the pandemic's fault.
With Brexit extension after Brexit vote after Brexit crisis talks after Brexit extension, it's likely the process of damaging our perception of reality had begun long before we'd ever heard the phrase "hands, face, space".
But October 31, 2019, promised to be different. That was when we would leave the EU, when the withdrawal agreement would actually, finally be agreed.
Despite the likelihood he would be forced to do so by parliament anyway, the PM stood up and said he'd "rather be dead in a ditch" than delay Brexit. That was the moment he set the course of the UK's future, and on the morning of November 1 the nation woke up no longer a part of the European Union.
Except, of course, that isn't what happened. Just days before October 31, Johnson was forced to formally accept the EU's offer of a Brexit extension until January 31, 2020.
To the best of our knowledge, the prime minister of Great Britain and Northern Ireland is very much alive and, crucially, nowhere near a ditch.