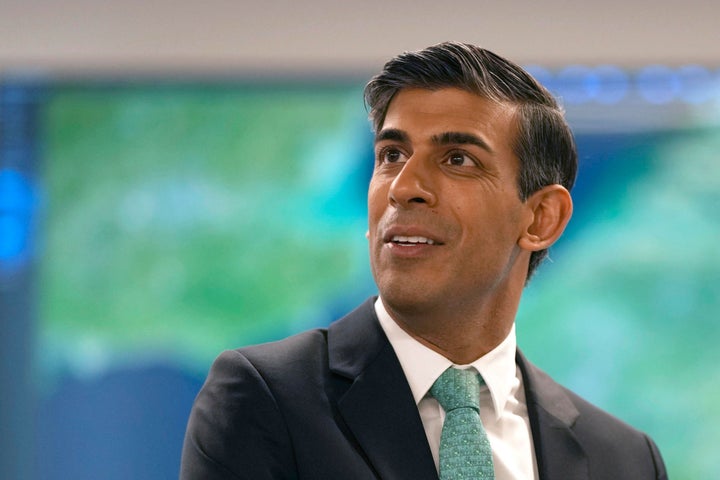 More than half of British adults have "no confidence at all" that Rishi Sunak can solve the immigration crisis in the Channel, according to a new poll.
Twice Sunak pledged to "stop the boats" before explaining he would pass new laws that "if you come to this country illegally, you are detained and swiftly removed".
However, a PeoplePolling survey for GB News found voters have little confidence he can actually do it.
"Unless Rishi Sunak can change these numbers it really will be game over at the next general election."
Asked how confident they are that the government can solve the crisis, only 4% said they are "completely" or "fairly" confident. And 57% said they were not confident at all.
Among Conservative voters, 52% say they are not confident at all, whereas the number is 72% among Labour voters.
Only 3% of Conservative voters are "completely confident" the government can solve the small boats crisis.
Politics expert professor Matt Goodwin said: "This week Rishi Sunak identified resolving the small boats crisis as a priority for his government in 2023.
"But our numbers show he has an enormous amount of work to do.
"Most voters have no confidence in the government on this issue, which we should remember is the third top issue for all voters and the second top issue for Conservatives.
"Unless Rishi Sunak can change these numbers it really will be game over at the next general election.
"Make no mistake. It's now make or break on immigration."
Sunak might take some solace in the pollster's findings that the public need some persuading that Keir Starmer is the right man for the job.
Asked whether they had a favourable or unfavourable view of Starmer, 30% of the public have a favourable view and 39% have an unfavourable view.
"We currently see more people planning to vote Labour than people holding a favourable opinion of Starmer," Goodwin added.
However, in terms of voting intentions, the Tories remain at a historic low of 22%.
When asked how they would vote, 46% opted for Labour (down 1 percent on last week), the Conservative Party was at 22% (+3), the Lib Dems on 7% (-1). The Greens are on 7% (-2) and Reform is on 8% (no change).
This represents a 3-point increase in support for the Tories, but the party remains well behind.
"The lights on the dashboard are still flashing red for Rishi Sunak and the Conservative Party," Goodwin added.
PeoplePolling is a member of the British Polling Council and abides by its rules. It polled 1,269 people on January 4 - before Sunak and Starmer had delivered their new year speeches.