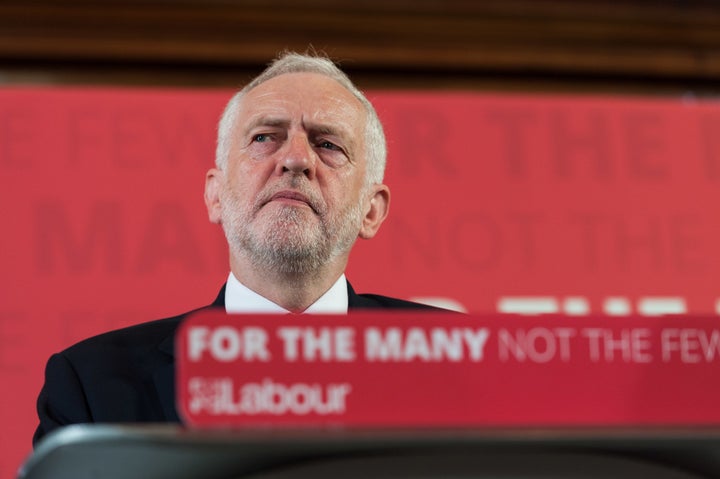 Jeremy Corbyn is under pressure from his own Momentum grassroots campaign group to back a second Brexit referendum.
Members of the left-wing organisation are signing a petition demanding a vote on whether their group, closely linked to the Labour party, should oppose Theresa May's Brexit deal and back a public vote.
Momentum's official opposition to Brexit could set in motion a chain of events which sees Labour follow suit.
The petition needs 4,000 names to trigger a ballot of Momentum members. The powerful group – which is credited with delivering the Corbyn leadership – would then likely push for a debate on whether to put the Brexit deal to a public vote at Labour's annual conference in September.
Labour moderates, such as Chuka Umunna and Stella Creasy, have been pressuring Corbyn to back retaining membership of the . customs union and single market, but the Momentum petition rejects the centrists' position.
The text of the petition, penned by Tower Hamlets Momentum activist Alena Ivanova, reads: "We deplore the persistent attacks of the right-wing of the Labour Party and their attempts to weaponise the issue of Brexit against our party leadership.
"But we are equally opposed to the Tory Brexit now on offer. It is a disaster for working class people, public services, peace in Ireland, migrants, the environment, human rights, jobs and our children's futures - the complete opposite of everything a socialist government would do.
"The so-called soft Brexit being pushed by neo-liberal 'centrists' is hardly better: it threatens to turn us into a vassal state of Europe, making us rule takers not rule makers."
It adds left-winger are left with "only one option" and that is to give the public a vote on "whether to reconsider Tory Brexit".
It concludes: "Offering the possibility of staying in Europe could help a British socialist government secure victories for workers beyond our own shores – taking on the neoliberal aspects of the EU, and building a continent genuinely capable of controlling capital and providing decent rights for all."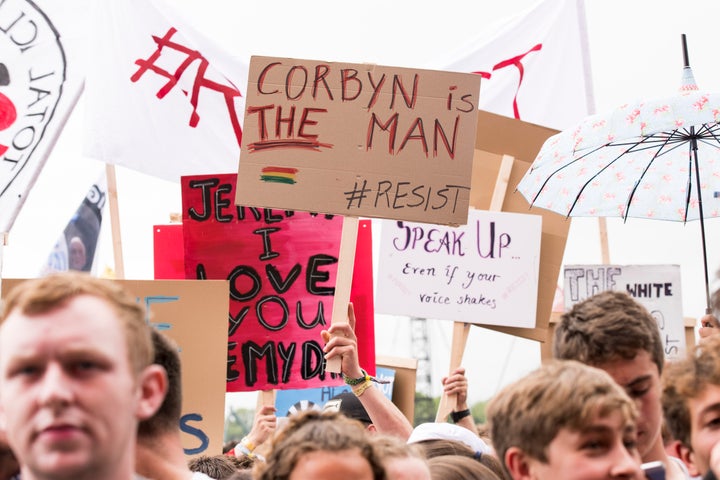 Labour campaigned at the last general election on leaving the EU. It is not the party's current position to back a referendum on the deal – called a "people's vote" by campaigners.
Keir Starmer, the party's Brexit spokesman, has backed staying in a customs union with the EU and gaining full access to the single market.
Michael Chessum, formerly of Momentum's steering group but who now runs Another Europe Is Possible, said the petition was evidence of a fundamental shift on the left towards fighting Brexit.
"We have been waiting for a dam to break in terms of the left and Brexit and this is an important part of that dam breaking," he said.
"We know that the vast majority of Labour members are pro-Corbyn and anti-Brexit, and Momentum shifting on the question is a crucial part of the next stage of the story, if we are going to change Labour Party policy.
"Regardless of whether this vote passes, what you will see at Labour conference is a huge wave of motions from local parties, including from left-wingers."
Asked whether the Labour leadership would listen to anti-Brexit voices within Momentum, Chessum added: ″The whole tradition of the Labour left is one of internal democracy so I would expect that people like Jeremy Corbyn and John McDonnell will listen to members on this, because they are democrats and principled people.
"Logically, there is now only one way out of Theresa May's Brexit deal - and that is to try and stop it."
HuffPost UK has contacted Momentum and the Labour Party for a comment.