As the nation waited with bated breath for the contents of Sir John Chilcot's inquiry into the Iraq War, there was much speculation over what the report would contain.
Chilcot signalled that it would not be the "whitewash" that some fear, even though few expect Tony Blair to be personally made legally liable for deaths caused by the war.
But while many argued over what exactly the report, which was first announced seven years ago, would contain, Twitter users had their own suggestions for how it would conclude.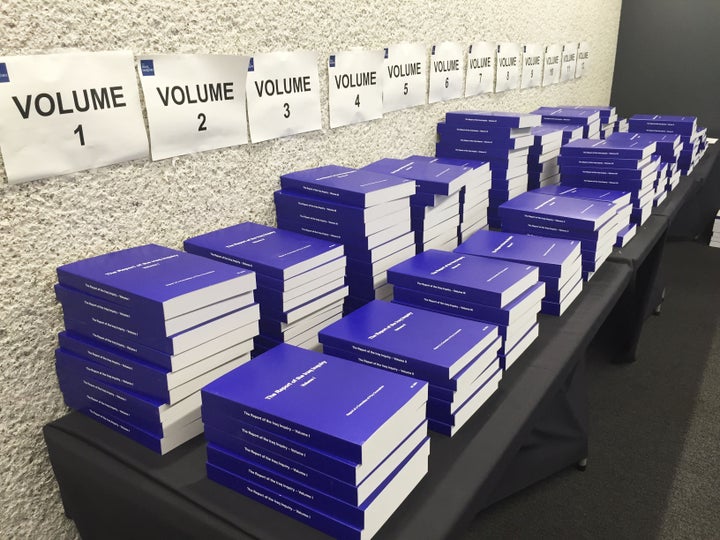 Using the hashtag #ChilcotsLastLine, people suggested their own endings to the report.
There was potential rhyme:
Concerns for the environment:
One slight but important error:
A descent into choose-your-own-adventure:
A quote from George Orwell:
A disclosure of his biggest regret:
An unlikely happy ending:
Chilcot shared his findings with the families of servicemen killed in the conflict, before finally publishing his report online this morning.
Some of the conclusions drawn included that Tony Blair was told invading Iraq would make the UK less safe, relied on intelligence that was flawed, and decided to take military action before all other peaceful options had been carried out.
Some 179 British service personnel were killed in Iraq between 2003 and 2009, when British troops left Iraqi soil.
Tens of thousands of Iraqi civilians were killed, with some estimates that upto 200,000 died in the aftermath as the country descended into chaos and sectarian violence fuelled by groups ranging from Al Qaeda to so-called Islamic State.