As the coronavirus outbreak continues to cause disruptions all over the world, it has also sparked further cancellations and delays within the entertainment industry.
Here are the most recent updates on how coronavirus has affected the world of film, music and TV…
Disney has announced that they are hitting pause on the release of their live-action remake of Mulan, which had been due to hit cinemas in the UK in two weeks.
The film's director Niki Caro said that making Mulan had been "one of the most satisfying and exhilarating experiences of her entire career", but "given the current ever-shifting circumstances we are all experiencing", they had decided to postpone the film's release.
A new release date has not yet been decided, but Niki added: "I can't wait for the day where we will all get to experience this tale of a girl warrior who became a legend together".
While Fast & Furious 9 had its release pushed back by an entire year, until April 2021, the new release date for A Quiet Place II is yet to be revealed.
Marvel's The New Mutants and Black Widow are both set to hit cinemas in the next six weeks, though no changes to their scheduled releases have been announced. Yet.
The BBC announced on Friday that they were cancelling this year's Radio 1 Big Weekend, which had been due to go ahead in Dundee this May.
"After careful consideration we have come to the decision that Radio 1's Big Weekend 2020 in Dundee will not go ahead," they said in a statement.
"This decision has been made in conjunction with our event partners, in line with the advice from the Scottish government, and while we know fans looking forward to purchasing tickets will be disappointed, it is important that we prioritise the health and safety of all those involved."
Harry Styles and Dua Lipa had already been confirmed as this year's headliners.
Festivals aside, chart-topping singer Billie Eilish is the latest big-name star who has been forced to postpone her live shows due to the outbreak, moving 11 US dates that had been scheduled for the rest of March.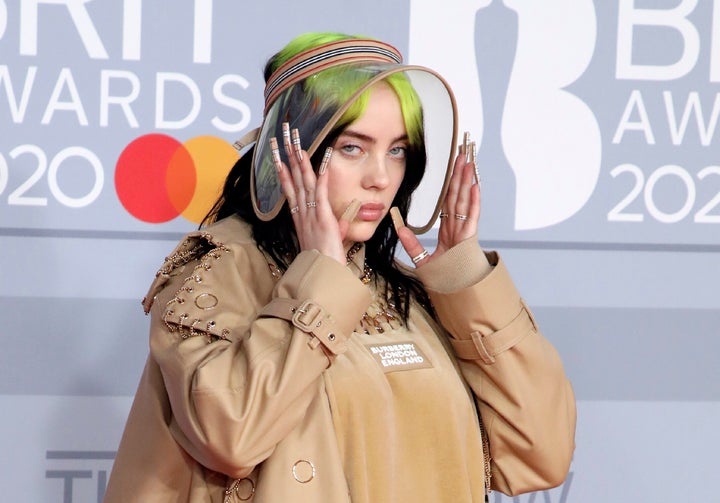 "i'm so sad to do this but we need to postpone these dates to keep everyone safe," she said (all in lower case, as that's her "thing"). "we'll let you know when they can be rescheduled. please keep yourselves healthy. i love you."
Céline Dion – who recently missed two dates of her Courage world tour due to a "common cold" – has also announced she's set to "reschedule" upcoming dates until 27 April.
Confirming rapper Kendrick Lamar as the third and final of this year's headliners, she explained: "After much consideration given the current circumstances, and with the best of intentions, here is the first list of musical acts for Glastonbury 2020.
"As things stand we are still working hard to deliver our 50th anniversary Festival in June and we are very proud of the bill that we have put together over the last year or so."
She added: "No one has a crystal ball to see exactly where we will all be 15 weeks from now, but we are keeping our fingers firmly crossed that it will be here at Worthy Farm for the greatest show on Earth!"
Meanwhile, a number of other music festivals both in the UK and overseas, including Coachella, Country2Country and the aforementioned Radio 1 Big Weekend have been either postponed or cancelled completely as a result of Covid-19.
Similarly, The Killers – who are set to tour the UK towards the end of May and beginning of June – have released a defiant statement, claiming they "trust that the coronavirus is expected to follow traditional flu season patterns" and maintaining they intend to go ahead with their live shows.
"Look after each other – sing the chorus of Mr Brightside when you wash your hands – and see you this summer!" they wrote.
A statement posted on the official Twitter page for The Tonight Show With Jimmy Fallon said they "will not tape any new shows effective Friday… The Tonight Show is planning on resuming a normal taping schedule on 30 March".
American hosts Seth Meyers and Stephen Colbert will also be following suit, while daytime host Wendy Williams has also revealed that production on her show has been put on hold "indefinitely".
HuffPost UK previously contacted a number of British shows including Ant And Dec's Saturday Night Takeaway, Loose Women and The One Show to see if they'd be taking similar measures, but did not receive a reply.