A woman in her 70s has become a mother for the first time following her third round of IVF treatment.
Daljinder Kaur and her partner Mohinder Singh Gill, 79, from India, had reportedly been trying for a baby throughout their 46 years of marriage.
Their son, named Arman, was born "healthy and happy" weighing 4.4lb on 19 April 2016.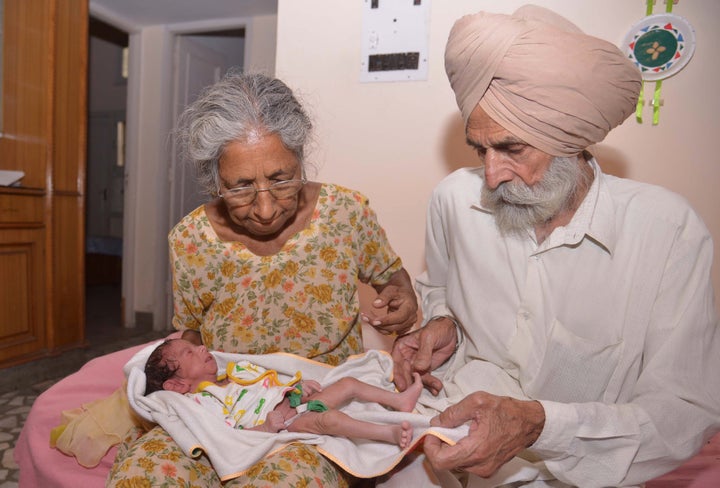 The mother's exact date of birth is unclear, but she said she "is about 70" and claimed she "was not too old" to become a mum, according to the Guardian.
The Telegraph adds that Kaur told doctors she was around seven years younger than her husband, which would make her 72.
"I am looking after the baby all by myself. I feel so full of energy. My husband is also very caring and helps me as much as he can."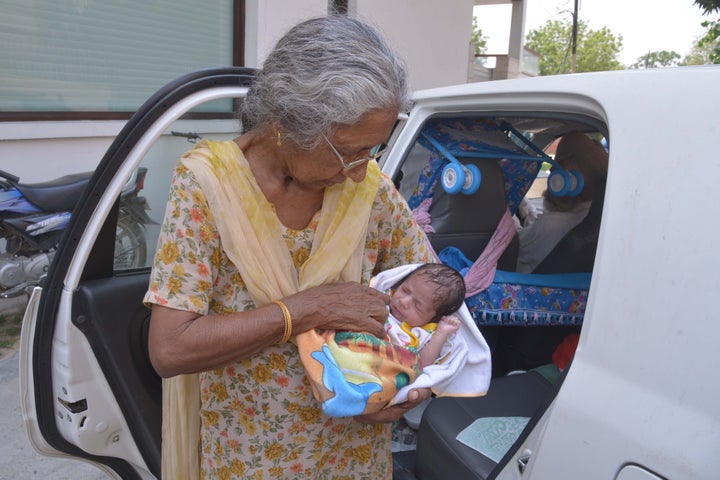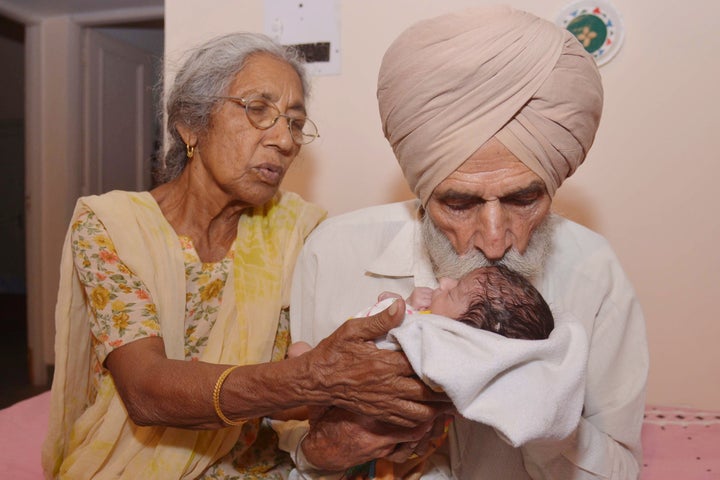 He said the couple adopted a boy in the 1980s, but they lost contact with him when he went to study in America.
Kaur underwent two rounds of IVF and then had a gap of six months. The third attempt was successful.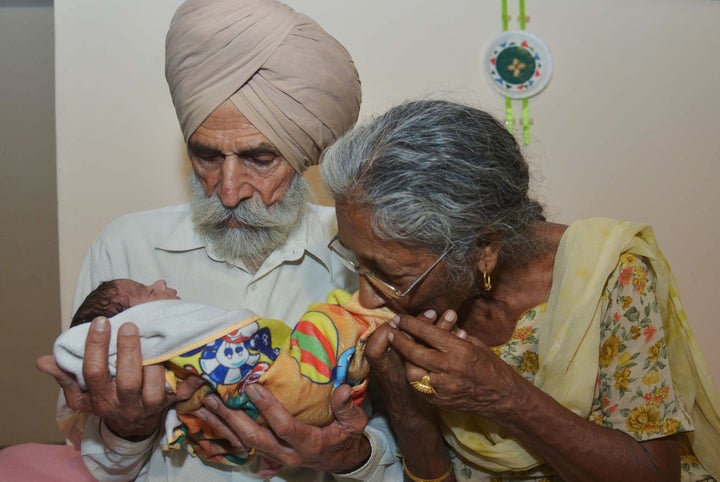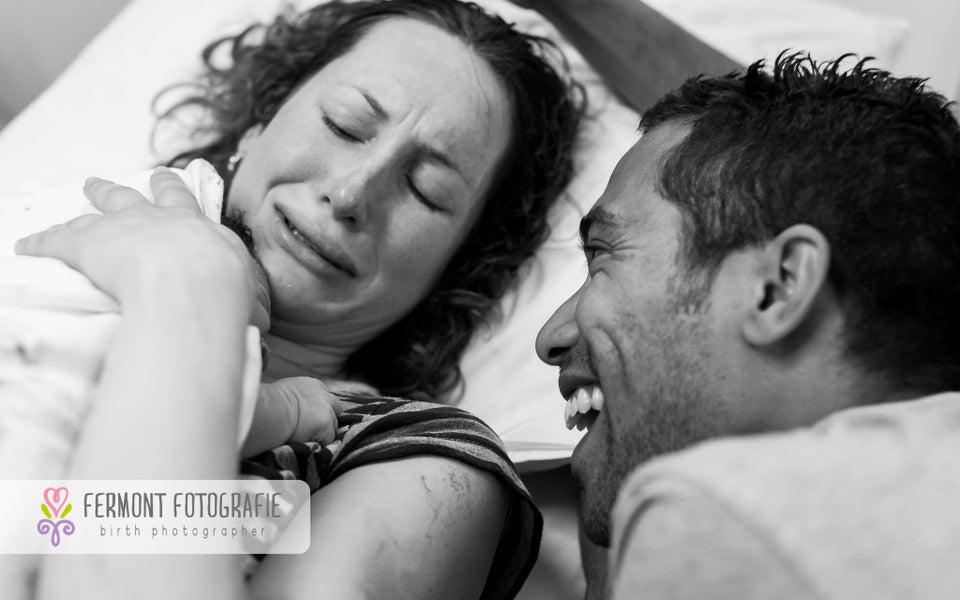 'First Moments' Birth Photography