A graffiti mural of Republican presidential candidate Donald Trump and former London Mayor Boris Johnson having a big ol' snog has appeared in Stoke's Croft, Bristol.
The bizarre and slightly scary mural was created by local graffiti artists Paintsmiths, commissioned by anti-Brexit group We Are Europe to encourage people to vote Remain in the EU referendum.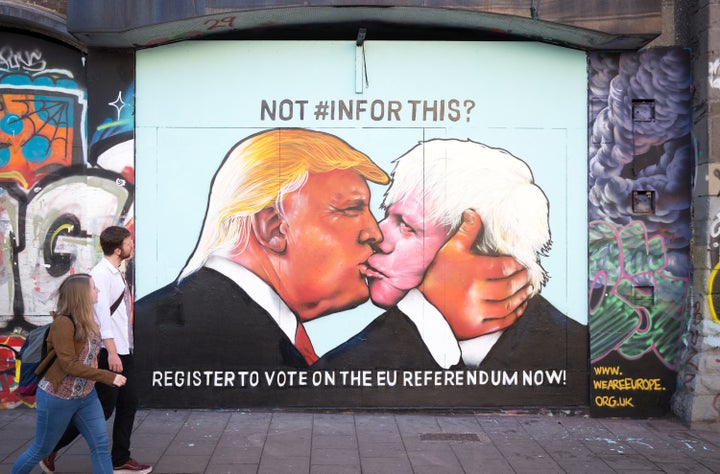 The picture has drawn a lot of interest in the local area, but some aren't as amused.
One commenter on Facebook said: "This would be funny if it actually made sense. How is a picture of Boris and Trump kissing got anything to do with the referendum? Don't want to slag off the effort, but the message is either lost or confused."
A spokesperson for We Are Europe suggested the image was suggesting that Brexit could result in BoJo becoming Tory leader, potentially paving the way for he and Donald Trump to be world leaders with a very special relationship.
Either way, it's still quite funny.