Donald Trump has suggested that intelligence agencies may be responsible for the release of a report alleging Russia holds compromising information about him.
The US president-elect described the report as "a disgrace, an absolute disgrace" during a press conference in New York.
He said intelligence agency involvement would amount to a "tremendous blot" on their record.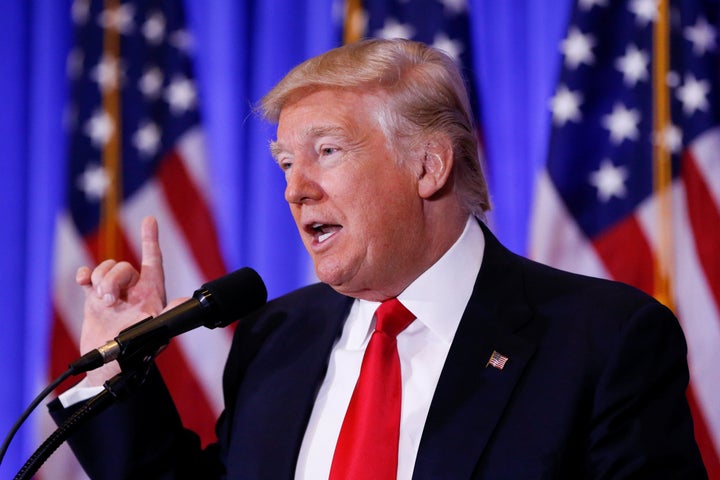 Beginning the conference, his first since the US election in November, Trump praised media organisations which did not publish the report in full.
He singled out "one group and one television station" for publishing the dossier.
"I think it is a disgrace that information would be let out. It's all fake news, it's phoney stuff, it didn't happen," he said.
"Outside of the meeting [with intelligence chiefs] someone released it. I read what was released and I think it's a disgrace, an absolute disgrace."
Trump was asked later during the conference about a tweet he wrote after the report was published online.
In a blistering answer, he said: "That's something that Nazi Germany would have done and did do, I think it's a disgrace that information that was false and fake and never happened got released to the public."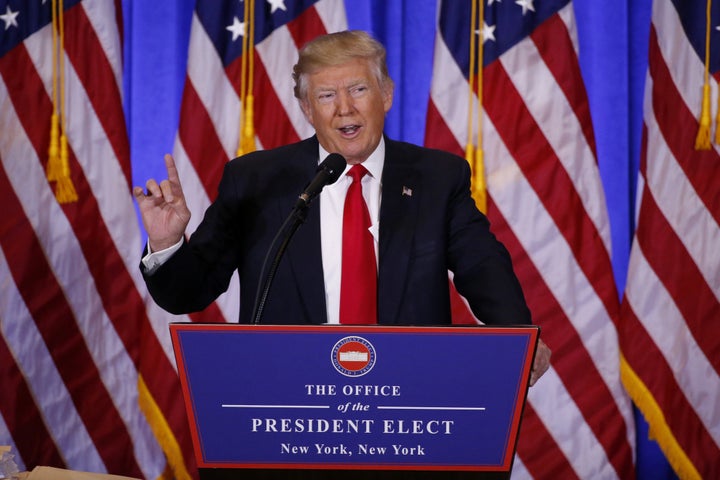 "We had much hacking going on," Trump said when asked about alleged Russian involvement in the hack of computer servers linked to the Democratic Party.
"We have some of the greatest computer minds in the world assembled. We are going to put those minds together and we're going to have a defence," he said.
He later said: "Hacking's bad, it shouldn't be done. But look at what was learned from the hacking."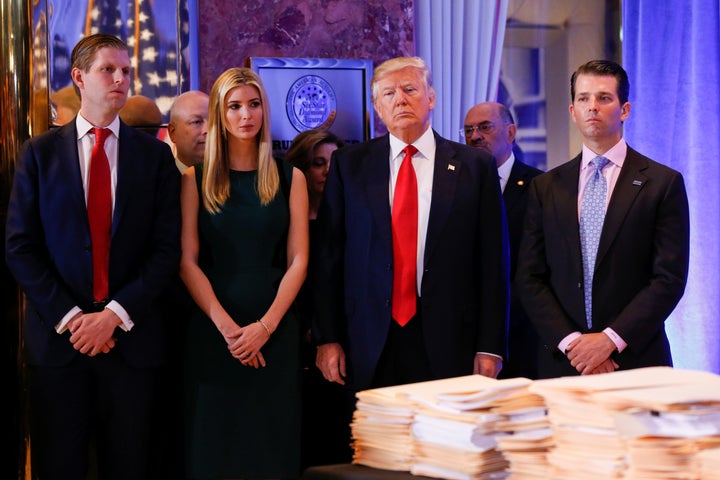 Asked if President Vladimir Putin engaged in hacking to benefit him in the election, Trump said: "If Putin likes Donald Trump, I consider that an asset not a liability."
Responding to questions about his behaviour during trips to Moscow, Trump said: "I told people be careful, you don't want to be on television, camera's all over the place."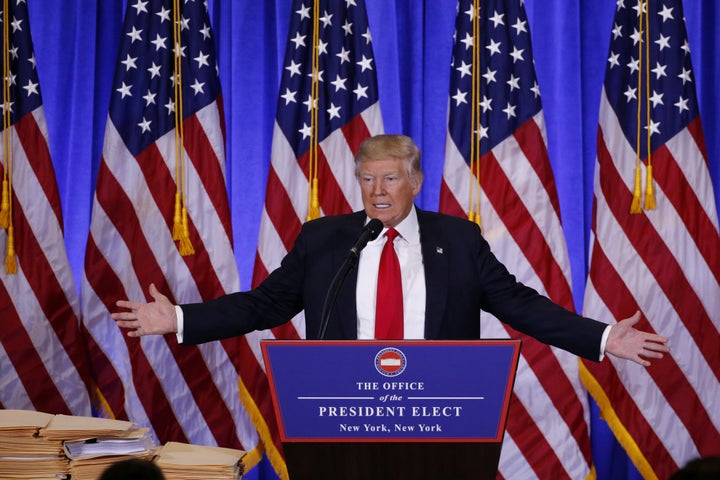 The US broadcaster CNN on Tuesday afternoon published the story based on a dossier produced, in part, by a former British spy that has been presented to Trump and outgoing President Barack Obama. It is being investigated by the FBI for credibility and accuracy.
CNN published no details of the information contained in the 35 pages. Later, however, BuzzFeed News published the documents in full - documents the ex-MI6 officer had told other reporters about.
During the conference Trump and his lawyer confirmed arrangements to voluntarily hand over control of his business empire to his two sons Donald Jr and Eric.