With the general election looming on Thursday 8 June we've been bombarded with political information over the last few weeks.
So HuffPost UK has scoured the manifestos to find the policies that relate directly to children (up to the age of 16) - after all they're the ones who are going to be most affected by the next government's policies on education and child mental health.
We've laid it out in sections covering pregnancy, adoption, parental leave, childcare, education, child health and mental health, to make it easy to see how the parties differ in their approach to issues such as maternity discrimination, SATs, school meals and SEND provision in schools.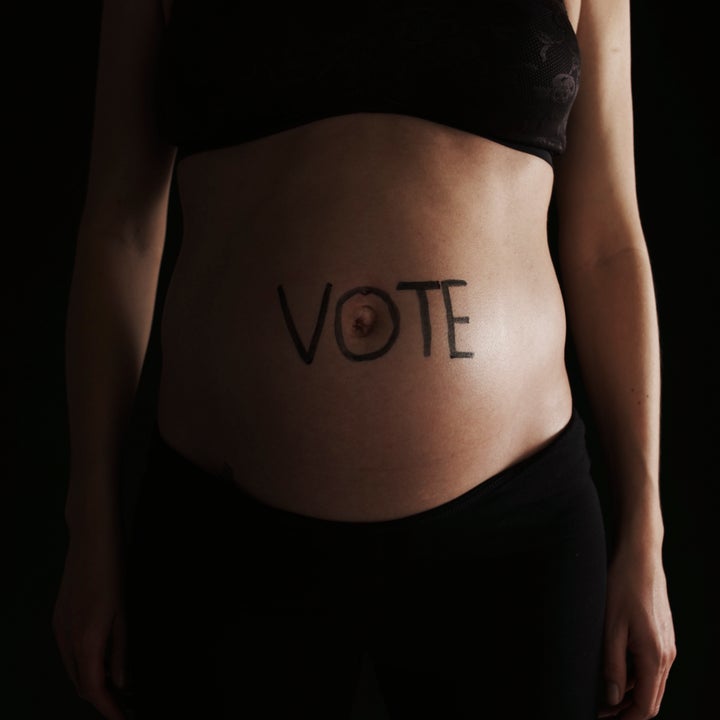 Pregnancy
The Conservative party promise to: Ensure the NHS has the midwives "it needs" and require it to continue to reduce infant and maternal deaths.
The Green party promise to: Provide free NHS maternity care for everyone and maintain the highest standards of care during pregnancy and birth, regardless of sexual orientation, gender identity, level of income, race, ethnicity, age or disability.
Ensure that parental employment rights are protected, (in line with guidance
from charities such as Maternity Action), and empower parents to tackle discrimination, by reducing tribunal fees.
The Labour party promise to: Strengthen protections for mums against unfair redundancy.
Make it easier for women to tackle maternity discrimination by reversing employment tribunal fees and extending the time period allowed for taking a maternity discrimination case to tribunal from three to six months.
Work to introduce a mandatory workplace risk assessment for pregnant women and review support for women who have miscarriages.
Take action to reduce infant deaths and to ensure all families who lose a baby receive appropriate bereavement support.
The Liberal Democrats promise to: Transform mental health support for pregnant women, new mothers and those who have experienced miscarriage or stillbirth, and help them get early care when needed.
Plaid Cymru promise to: The manifesto makes no specific mention of pregnancy or midwives.
The Scottish National Party promise to: Fight to protect the maternity and workplace rights of pregnant women and new mothers afforded under EU laws.
Offer a new Best Start Grant in Scotland worth £1,900 to a two child family - £1,400 more than the UK Sure Start Maternity Grant.
The UK Independence Party promise to: Provide direct access to specialist mental health treatment for all pregnant women and mothers of children under 12 months of age.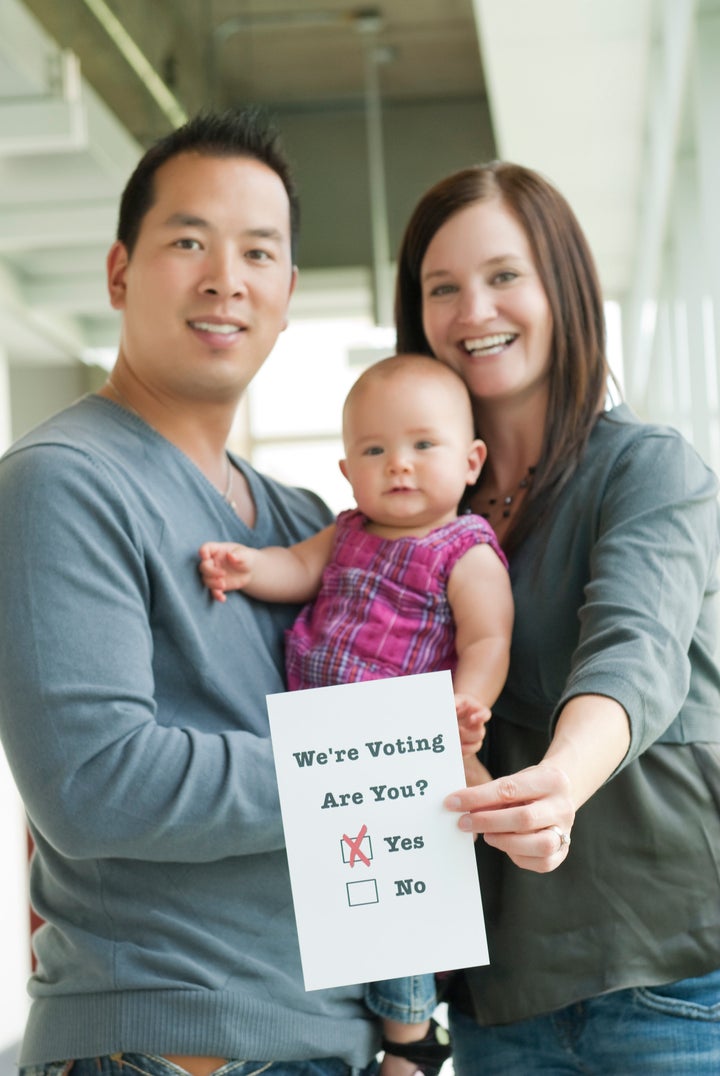 Parental Leave And Flexible Working
Conservatives promise to: Take steps to improve take-up of shared parental leave and help companies provide more flexible work environments that help mothers and fathers share parenting.
Provide parents and carers with the confidence to return to work when and how they wish, by supporting companies to take on parents and carers returning to work after long periods of absence and back similar schemes in the public sector, including the NHS.
Strengthen NHS employees' entitlement to flexible working to help those with caring responsibilities for young children.
Greens promise to: Guarantee parental leave rights, regardless of gender and make parental leave pay at least at the level of the Living Wage, including for those who are self-employed.
Make returning to work following a birth or adoption of a child easier, by introducing tax incentives for employers who provide support facilities at the workplace such as childcare, jobsharing and flexible working.
Provide statutory rights to breastfeed babies on return to work and provide the practical provisions to enable this.
Labour promise to: Extend maternity pay to 12 months, double paid paternity leave to four weeks and increase paternity pay.
Extend the right to shared parental pay to all workers, including the self-employed and those on temporary contracts.
Lib Dems promise to: Fight to ensure the right to 52 weeks' maternity leave (which is currently based on EU law,) is not undermined.
Expand shared parental leave with an additional 'use it or lose it' month to encourage fathers to take time off. Make paternity and shared parental leave a 'day one' right - so employees will no longer need 26 weeks' continuous employment to be eligible.
Provide better back-to-work support to reach one million more women in work by 2025.
Encourage employers to provide more flexible working, making this a 'day one' right, so that there is a presumption that work is flexible unless there is a clear business reason it cannot be.
Plaid Cymru promise to: No mention of shared parental, maternity or paternity leave, nor of flexible working.
SNP promise to: Push the UK government to ensure all workplaces provide information to new parents on their rights when they return to work and to enforce those rights.
UKIP promise to: No mention of shared parental, maternity or paternity leave, nor of flexible working.
Adoption, Fostering And Children In Care
Conservatives: Demand all local authorities be commissioners of the highest-quality family support and child protection services, and remove these responsibilities from the weakest councils by placing them in trust.
Ensure that councils provide consistency of care and cannot relocate vulnerable children far from their home when it is not in their best interests to do so.
Review support for "Children in Need" to understand why their outcomes are so poor and what more support they might require, in and out of school.
Greens: Review the effectiveness of how public services are structured, including assessment of how care is provided at the transition age of 18.
Labour: Increase support for children in kinship (family and friend care) and foster care, and their families.
Support further regulation of commercial fostering agencies and commission a review on establishing a national fostering service.
Extend 'Staying Put' arrangements to support all children and young people in
residential and other forms of care until they are 21.
Refocus social care to work with families in local communities to prevent children becoming at risk of going into care.
Lib Dems: No specific mention is made of adoption, fostering or children in care.
Plaid Cymru: No specific mention is made of adoption, fostering or children in care.
SNP: No specific mention is made of adoption, fostering or children in care.
UKIP: Promote more extensive use of Special Guardianship Orders so that children can retain links with their birth family.
Remove the current blanket ban on media reporting of placement and adoption proceedings and allow journalists to report on such cases on the same basis as other family law proceedings.
Publish all case summaries, skeleton arguments, judgements and other documents relating to Family proceedings as a matter of course, on an anonymised basis.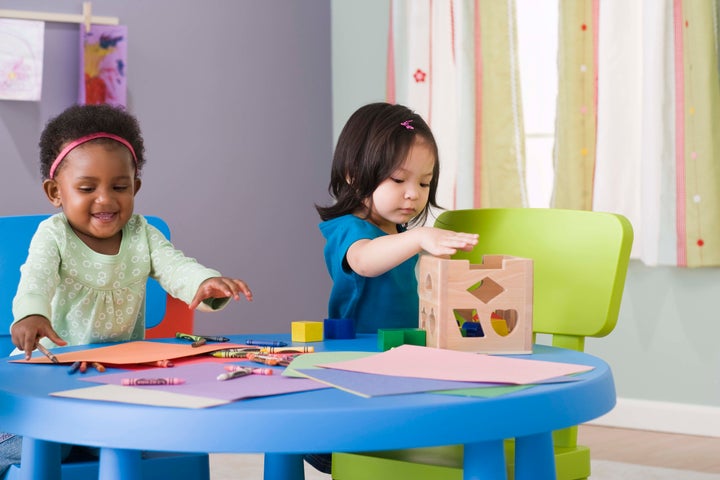 Early Years Childcare
Conservatives: Immediately institute a capital fund to help primary schools develop nurseries and introduce a presumption that all new primary schools should include a nursery.
Continue to support maintained nurseries and allow them to take on academy freedoms, supporting them to grow independently or as part of a multi-academy trust.
Assess what more is needed, including looking at the best ways that childcare is provided elsewhere in Europe and the world.
Greens: Guarantee free universal early education and childcare for all children, with formal education starting at age 7.
Labour: Pay childcare subsidies directly to "high-quality childcare places in mixed environments" staffed by a qualified, graduate-led workforce, rather than giving the subsidies directly to parents.
Extend the 30 free hours to all two-year-olds and move towards making some childcare available for one-year-olds.
Make significant capital investment to ensure that free childcare places exist to meet demand
Stop the closure of Sure Start centres and increase the amount of money available for Sure Start.
Lib Dems: Triple the Early Years Pupil Premium to £1,000 per pupil per year.
Aim for every formal early years setting to employ at least one person who holds an early years teacher qualification by 2022.
Provide 15 hours a week of free childcare to the parents of all two-year-olds in
England. Then prioritise 15 hours free childcare for all working parents
in England with children aged between nine months and two years.
Commit to an ambitious long-term goal of 30 hours' free childcare a week for
all parents in England with children aged from two to four years, and all
working parents from the end of paid parental leave to two years.
Ensure that this provision is fully funded at sustainable levels, provides
flexibility for parents who work unsocial hours and enables parents to use free
hours during school holidays.
Plaid Cymru: Provide free full-time nursery places for all three-year-olds.
SNP: Expand early years education and childcare to 30 hours a week for all three- and four-year-olds and vulnerable two-year-olds.
UKIP: Allow parents to use their free childcare entitlements to access a greater choice of childcare providers by removing restrictions limiting them only to Ofsted-registered childcare providers.
Require local authorities to keep a register of childcare providers willing to provide emergency childcare cover at short notice.
Amend planning legislation in order to make play spaces compulsory in housing estates, and to promote nursery or crèche provision in developments such as shopping centres, office blocks, hospitals, airports, and railway stations.
Create a fund worth £80 million a year to help childminders and smaller childcare providers employing five people or fewer, to open their doors to more children with special needs. Grants of up to £3,000 will be made available to adapt their premises to make them more accessible, and to equip their staff with specialist training and equipment.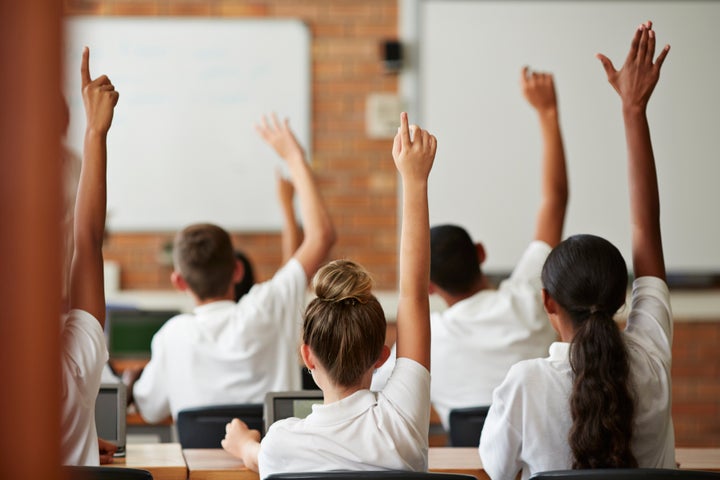 Schools
Conservatives: Build at least a hundred new free schools a year and introduce new funding arrangements so we can open a specialist maths school in every major city in England.
Prohibit councils from creating any new places in schools that have been rated either 'inadequate' or 'requires improvement' by Ofsted.
Make it a condition for universities hoping to charge maximum tuition fees to become involved in academy sponsorship or the founding of free schools.
Replace the inclusivity rules that prevent the establishment of new Roman Catholic schools, instead requiring new faith schools to prove that parents of other faiths and none would be prepared to send their children to that school.
Lift the ban on the establishment of selective schools, subject to conditions, such as allowing pupils to join at other ages as well as eleven.
Work with the Independent Schools Council to ensure that at least 100 leading independent schools become involved in academy sponsorship or the founding of free schools in the state system, keeping open the option of changing the tax status of independent schools if progress is not made.
Conduct a review of school admissions policy and never introduce a mandatory lottery-based school admissions policy.
Strengthen the teaching of literacy and numeracy in the early years, expect every 11-year-old to know their times tables off by heart.
Improve schools' accountability at key stage 3, by expecting 75% of pupils to have been entered for the EBacc combination of GCSEs by the end of the next parliament, with 90% of pupils studying this combination of academic GCSEs by 2025.
Ensure all children have access to an academic, knowledge-rich curriculum, by introducing a curriculum fund to encourage Britain's leading cultural and scientific institutions, like the British Museum and others to help develop knowledge-rich materials for our schools,
Educate children about the harms of the internet and how best to combat them.
Create new 'schools maps' with information about quality of teaching, attainment and the curriculum of local schools, to help parents choose between schools.
Make sure that no school has its budget cut as a result of the new funding formula, increase the overall schools budget by £4 billion by 2022 and continue to protect the Pupil Premium.
Greens: Reduce class sizes.
Push back the age at which children start formal education to seven (see plans for early years childcare above).
Bring Academies and Free Schools into the local authority system.
Require every school to have an anti-bullying programme that explicitly combats homophobic, biphobic, and transphobic bullying. Ensure all teachers and education staff are qualified and trained to provide an LGBTIQA+-inclusive education and to look after LGBTIQA+ pupils' wellbeing.
Require staff to be trained to spot sexual harassment and bullying, including that taking place outside school and over the internet, and consider how school uniform policies can contribute to a culture of victim blaming.
Promote discussion of the gendered and racial stereotypes employed in the media and wider society, to allow children to better understand society and themselves.
Connect schools with community-led education initiatives to tackle the causes of prejudice and to increase awareness of the value of diverse cultures and genders.
Provide free sanitary products in schools to those who cannot afford them.
Fund schools so real term spending per pupil increases and is protected.
Labour: Reduce class sizes to less than 30 for all five-, six- and seven-year-olds, and seek to extend that as resources allow.
Won't invest in 'inefficient' free schools and will oppose secondary moderns and attempts to force schools to become academies.
Ensure all schools are democratically accountable, including appropriate controls to see that they serve the public interest and their local communities.
Require "joined-up" admissions policies across local schools to enable councils to fulfil their responsibilities on child places, to simplify the admissions process
for parents and to ensure that no child slips through the net.
Invest in new school buildings, including the phased removal of asbestos from existing schools.
Encourage co-operation and strong leadership across schools to drive up standards across the board.
Put trust in teachers and support staffs' professionalism to refocus their workload on what happens in the classroom.
Enable each child to find their individual learning path through a wide choice of courses and qualifications.
Invest in measures to close the attainment gap between children from different
backgrounds.
Put creativity back at the heart of the curriculum, by introduce an arts pupil premium to every primary school in England – a £160 million annual per year boost for schools to invest in projects that will support cultural activities for schools over the longer term.
Launch a creative careers advice campaign in schools to demonstrate the range of careers and opportunities available, and the skills required in the creative industries, from the tech sector to theatre production.
Tackle bullying of LGBT young people by ensuring all teachers receive initial and ongoing training on the issues students face and how to address them.
Remove the VAT exemption on private school fees.
Reverse cuts to school funding and introduce a new funding formula
that will leave no school worse off, while redressing the historical underfunding of certain schools.
Put £150 million back into supporting children in schools by scrapping plans for schools to pay the apprenticeship levy.
Lib Dems: Oppose any new selective schools, scrap the planned expansion of grammar schools and devolve all capital monies for new school spaces to local authorities.
Rule out state-funded profit-making schools and ensure that new schools are built in areas where there is a need for new school places.
Allow Ofsted to inspect both local authorities and academy chains.
Give local authorities proper democratic control over admissions and new schools, and repeal the rule that all new state-funded schools must be free schools or academies.
Encourage local headteachers with a strong record to play a key role in school improvement, working with schools and local authorities.
Introduce a curriculum entitlement – a slimmed down core national curriculum, which will be taught in all state-funded schools. This will include Personal, Social and Health Education: a 'curriculum for life' including financial literacy, first aid and emergency lifesaving skills, mental health education, citizenship and age-appropriate Sex and Relationship Education (SRE).
Make the curriculum the responsibility of an Educational Standards Authority to pilot, phase in and resource future changes, in consultation with professionals and experts, while retaining legitimate democratic accountability.
Protect the availability of arts and creative subjects in the curriculum and act to remove barriers to pupils studying these subjects.
Improve the quality of vocational education, including skills for entrepreneurship and self-employment, and improve careers advice in schools and colleges.
Improve links between employers and schools, encouraging all schools to participate in employment and enterprise schemes that promote regular experiences in business. In particular, seek to inspire more children and young people to follow technical and scientific careers through partnership with relevant businesses.
Ensure collaboration between leading education and family organisations to improve the flow of helpful information between home and school without increasing teacher workload.
Work with schools to promote positive body image and break down outdated perceptions of gender appropriateness of particular academic subjects.
Tackle bullying in schools, including bullying on the basis of gender, sexuality, gender identity or gender expression.
Invest nearly £7 billion extra in education over the course of the parliament – increasing school budgets and protecting the Pupil Premium, and introducing a "fairer" national funding formula, so that no school loses money.
Plaid Cymru: Increase the availability of Welsh language education from nursery to further and higher education, right through to adult learning.
SNP: There will be no selective grammar schools in Scotland.
Continue to invest in and reform education, with the new National Improvement Framework, the Scottish Attainment Challenge and the £120 million Pupil Equity Fund.
UKIP: Open a grammar school in every town, adapting the old 11+ system to add transfer examinations up to the age of sixteen.
Extend the primary school day by offering wrap-around childcare from 8am to 6pm during term time.
Require every primary school to nominate a science leader to inspire and equip the next generation of scientists and engineers.
Make First Aid training a statutory requirement so pupils obtain a 'Basic Life-Saving Diploma'.
Introduce practical employability lessons into the careers' syllabus, teaching 'soft' skills such as interview skills, team-working and time-management, making presentations, public speaking, networking, making a good first impression and developing social skills.
Encourage schools and colleges to establish links with local businesses, who can tell students what they need from new recruits, offer advice, and show how business works.
Introduce a scheme similar to Germany's Dual Vocational Training system, in which students attend classes at a vocational school and receive on-the-job training at a company.
Include information on "cultural crimes" in safeguarding training for teachers, staff and school governors.
Immediately put schools found to be exposing children to Islamism into Special Measures. Give schools the right to dismiss forthwith any teachers, members of staff or governors found to be actively supporting radical mosques or imams.
Require Ofsted to conduct snap inspections of schools when parents or pupils have raised concerns that: girls are being offered unequal access to music, dance, PE or drama lessons, or are otherwise discriminated against; anti-Western, anti-Semitic, or anti-equality views are being expressed by staff or governors; Muslim or non-Muslim pupils who challenge or do not share hardline views are being bullied or ridiculed.
Fund all secondary schools according to a single formula.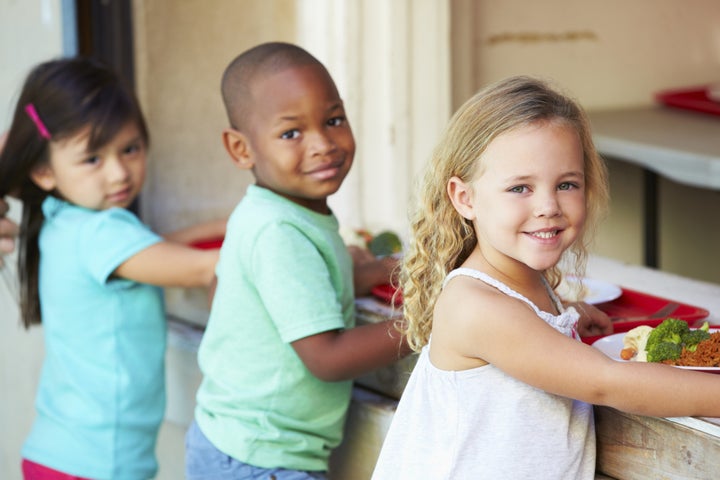 School Meals
Conservatives: Support Schools in England to offer a free school breakfast to every child in every year of primary school, while continuing to offer children from low-income families free school lunches. The savings made from this change will be added to the core schools budget.
Greens: No mention of school meals.
Labour: Introduce free school meals for all primary school children, paid for by removing the VAT exemption on private school fees.
Lib Dems: Extend free school meals to all children in primary education and promote school breakfast clubs.
Plaid Cymru: No mention of school meals.
SNP: Have already extended free school meals to all children in Primary 1 to 3 in Scotland.
UKIP: No mention of school meals.
Sex And Relationships Education (SRE)
Conservatives: Introduce comprehensive SRE in all primary and secondary schools to ensure that children learn about the risks of the internet, including cyberbullying and online grooming.
Greens: Guarantee mandatory HIV, sex and relationships education – which is age appropriate and LGBTIQA+ inclusive – in all schools from primary level onwards.
SRE will explore issues such as consent, different kinds of abuse in relationships, maintaining healthy relationships in the world of smartphones and the internet, and sexual and romantic identities beyond "heterosexual". Where necessary, teachers shall be provided with additional training to enable this.
Labour: Make age-appropriate SRE a compulsory part of the curriculum so young people can learn about respectful relationships.
Lib Dems: Include in SRE teaching about sexual consent, LGBT+ relationships, and issues surrounding explicit images and content.
Plaid Cymru: No mention of SRE.
UKIP: End sex education in primary schools.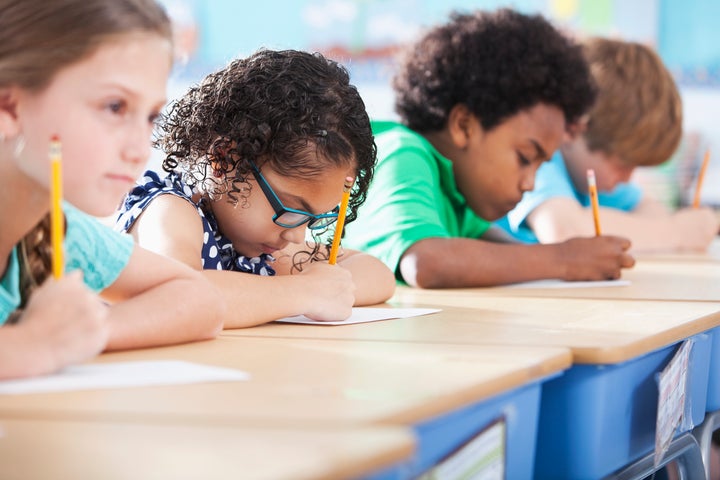 SATS And Testing
Conservatives: Ensure assessments at the end of primary school draw from a rich knowledge base and reduce the amount of "teaching to the test".
Labour: Abandon plans to reintroduce baseline assessments and launch a commission to look into curriculum and assessment, starting by reviewing Key Stage 1 and 2 SATs.
Lib Dems: Prioritise primary progress measures (lookng at progress across a school rather than focusing on individual pupils) and work to reform tests at 11, to prevent curriculum narrowing in upper Key Stage 2.
Plaid Cymru: No mention of SATS.
UKIP: Abolish Key Stage 1 SATs.
Special Educational Needs And Disabilities (SEND)
Conservatives: No mention is made of SEND provision in schools.
Greens: Ensure that every child with SEND has access to a mainstream education, in accordance with the UN Convention for Persons with Disabilities.
Labour: Deliver a strategy for children with SEND based on inclusivity and embed SEND more substantially into training for teachers and non-teaching staff.
Lib Dems: Ensure that identification and support for SEND takes place as early as possible.
Assess all new school policies for how they affect pupils who have special educational needs, and ensure they adhere to duties under the Equality Act.
Plaid Cymru: No mention is made of SEND provision in schools.
SNP: No mention is made of SEND provision in schools.
UKIP: Reverse the policy of closing special schools and ensure all other schools are accessible to disabled learners and that individual support is in place for each child.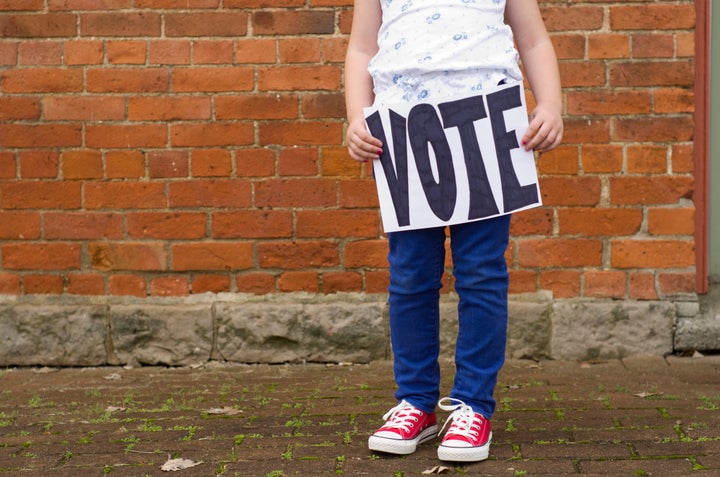 Children's Mental Health
(This looks at pledges aimed specifically at children only - not wider pledges about mental health).
Conservatives: Take focused action to provide the support needed by children and young people and ensure better access to care, and publish a green paper on young people's mental health before the end of this year.
Ensure that every school has a single point of contact with mental health services.
Guarantee every child will learn about mental wellbeing and the mental health risks of internet harms in the curriculum.
Reform the Child and Adolescent Mental Health Services (CAMHS) so that children with serious conditions are seen within an "appropriate" timeframe and no child has to leave their local area and their family to receive normal treatment.
Greens: Review the effectiveness of how services are structured, including assessment of how care is provided at the transition age of 18.
Labour: Extend school-based counselling to all secondary schools.
lnvest in early intervention by increasing the proportion of mental health budgets spent on support for children and young people.
Prevent children being treated on adult mental health wards.
Implement a strategy for the children of alcoholics based on recommendations drawn up by independent experts.
Lib Dems: Continue to roll out access and waiting time standards for children, including a guarantee that people will not wait more than six weeks for therapy for depression or anxiety and no young person will wait more than two weeks for treatment when they experience a first episode of psychosis.
Examine the case for introducing a dedicated service for children and young people based on the Australian 'headspace' model and building on youth information, advice and counselling services.
Ensure that all teaching staff have the training to identify mental health issues and that schools provide immediate access for pupil support and counselling.
Include promoting wellbeing as a statutory duty of a school, to be part of the Ofsted inspection framework.
Plaid Cymru: No specific mention of children's mental health, see their manifesto for wider plans relating to mental health.
SNP: Have a new ten-year Mental Health Strategy – based around improving access to services and supporting earlier intervention.
UKIP: Close the gaps between child and adult, and physical and mental care services: to create a smooth transition between these sectors.
Integrate mental health training into the teacher-training syllabus and make specialist counselling services available in all secondary schools.
Introduce emotional health and wellbeing into the Ofsted school inspection framework.
Encourage schools to invite specialist support organisations to let children know what resources are available to them.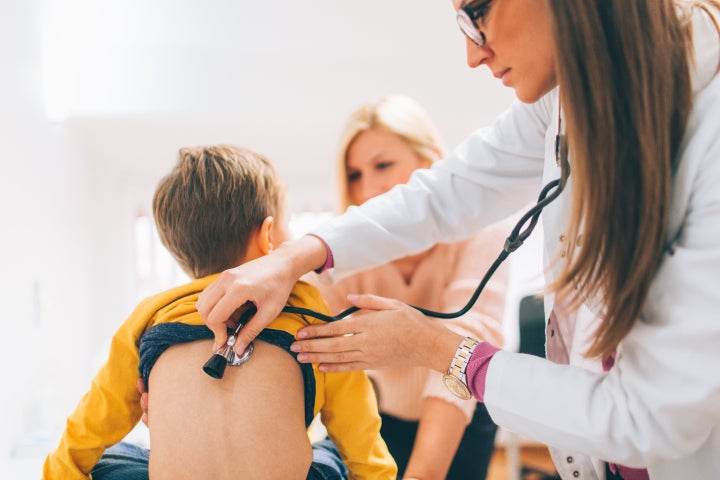 Children's Health
(This looks at pledges aimed specifically at children only - not wider pledges about mental health).
Conservatives: Support NHS dentistry to improve coverage and outcomes.
Continue to take action to reduce childhood obesity by promoting efforts to reduce unhealthy ingredients and provide clearer food information for consumers, as well as continuing to support school sport.
Greens: No specific mention of child health - see their manifesto for their wider plans around health and the NHS.
Labour: Set up a new £250 million Children's Health Fund to support a newly launched government ambition for our children to be the healthiest in the world.
Fight health inequalities to break the link between child ill-health and poverty.
Introduce a new Index of Child Health to measure progress against international standards, and report annually against four key indicators: obesity, dental health, under-fives and mental health.
Increase the number of health visitors and school nurses.
Publish a new childhood obesity strategy within the first 100 days, with proposals on advertising and food labelling, implement the Soft Drinks Industry Levy, commonly known as the 'sugar tax' and make a concerted effort to address poor childhood oral health in England.
Lib Dems: Develop a strategy to tackle childhood obesity, including restricting the marketing of junk food to children, restricting TV advertising before the 9pm watershed and closing loopholes in the sugary drinks tax.
Plaid Cymru: No specific mention of child health - see their manifesto for their wider plans around health.
SNP: Increase the number of health visitors, introducing the Baby Box for every new-born child, delivering the Childsmile programme to improve oral health, and implementing the Child and Adolescent Health and Wellbeing Strategy.
Press the UK government to re-commit to closing loopholes in the sugary drinks tax, tighten regulation of broadcast and digital junk food advertising seen by children and introduce clearer food labelling.
UKIP: No specific mention of child health - see their manifesto for their wider plans around health and the NHS.
Anything To Add?
Conservatives: Create it a new aggravated offence for if domestic violence behaviour is directed at a child.
Explore ways to improve the family justice system.
Work with the tech industry to introduce new protections for minors, from images of pornography, violence, and other age-inappropriate content on social media, in app stores and on content sites.
Give people new rights to require major social media platforms to delete information held about them at the age of 18.
Greens: Scrap the "rape clause" for receiving child benefit.
Increase assistance to destitute pregnant people and new parents.
Reverse the exclusion of migrants from the mainstream benefits system, so all new parents are able to feed, clothe and house themselves and their babies.
Implement a UK-wide strategy to tackle female genital mutilation (FGM), including appropriate training for teachers to help them identify at-risk children.
Recognise abuse against the 1 in 100 babies born with bodies that don't fit into stereotypical categories of male or female and seek to protect intersex minors from unnecessary medical interventions until they are old enough to decide for themselves.
Labour: End funding cuts to youth services.
Fund child burial fees for bereaved parents, ensuring that they are scrapped in all council areas.
Introduce regulations to designate and protect bus routes that serve local schools.
Ensure tech companies are obliged to take measures that further protect children and tackle online abuse. Ensure that young people understand and are able to easily remove any content they shared on the internet before they turned 18.
Not to extend VAT on children's clothes.
Continue to enforce effective measures to prevent FGM.
Enshrine the European Convention on the Rights of the Child into domestic law.
Lib Dems: Abolish marriage inequalities in areas such as custody of children in the event of bereavement.
Establish a new online Family University, supported by leading organisations such as the BBC and Open University, to provide every family with advice and guidance for learning and parenting at home, as well as inspiring trips out and local opportunities.
Ensure the UK retains international arrangements for family cases currently enjoyed under EU regulations and the Hague child abduction convention.
Enshrine the UN Convention on the Rights of the Child in UK law.
Plaid Cymru: Continue to fight the "rape clause" and the changes to bereavement support payments.
SNP: Oppose the "rape clause" and the cap that restricts Child Tax Credits to the first two children and the removal of the family element of Universal Credit.
Call on the UK government to match the SNP's ambition by reintroducing UK-wide targets to end child poverty, so the UK social security system provides a safety net for all low income families.
Support the reversal of cuts to Bereavement Payments and Widowed Parents' Allowance.
Demand an end to new charges for parents seeking support from a former partner through the Child Maintenance Service.
UKIP: Legislate for an initial 50-50 presumption of shared parenting when couples break up, give visiting rights to grandparents and review the operation of the Family Court.
Make FGM an indictable offence (meaning it can only be heard in the Crown Court) with a sentencing starting point of six years.
Make failure to report a known instance of FGM a criminal offence and implement a screening programme for girls identified to be at risk of FGM from birth to age sixteen, consisting of annual non-invasive physical check-ups. Carry out additional check-ups on girls at risk when they return to the UK from trips to countries where FGM is known to be customary.
Prosecute all cases of child marriage and refuse permanent leave to remain and/or British citizenship to any adult known to have procured a child marriage for themselves or their children.
Extend the remit of the current crossgovernment Internet Safety Strategy and invite participants to consider whether new legislation is required to address the problem of online abuse.
These are just the issues that relate directly to children, but of course other areas of the manifestos such as housing and the NHS also have a huge impact on families, so for a broader perspective check out HuffPost UK Politics.