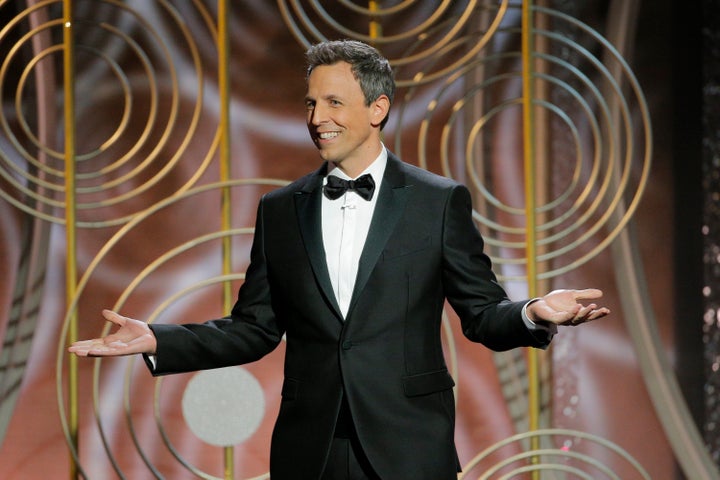 Not all of his lines landed impeccably though and the Kevin Spacey jokes in particular, were met with groans as well as laughs.
The host also roped in a series of the A-listers in attendance for a version of 'Jokes Seth Can't Tell', the segment from his talkshow which acknowledges that many lines would be better coming from people who aren't a "straight white man".
Here are some of his best lines...
Let's start with the first one:
"Good evening ladies and remaining Gentleman."
On Harvey Weinstein:
"He'll be back in 20 years when he becomes the first person booed in the In Memoriam."
Joking about why the evening didn't have a female host:
"They tried to get a woman to host this show, they really did. They said, 'Hey, how'd you like to come and be judged by some of the most powerful people in Hollywood?' And they said, 'Hm, where is it?' And they said, 'It's at a hotel.' Long story short, I'm your host tonight."
On the next series of 'House Of Cards':
"Is Christopher Plummer available for that too? Oh was that too mean…? To Kevin Spacey?"
Taking aim at Donald Trump:
"We're all here tonight courtesy of the Hollywood Foreign Press, a string of three words that could not have been better designed to infuriate our President. The only name that would make him angrier Hillary Mexico Salad Association."
While pointing at Seth Rogen:
"Remember when he was the guy making trouble with North Korea?"
On 'Get Out':
"It was a great way to tell if you're date was a racist."
With the help of Jessica Chastain:
"The Golden Globes turned 75 this year..." Seth said.
"But the actress who plays its wife is still only 32," the 'Interstellar' actress deadpanned.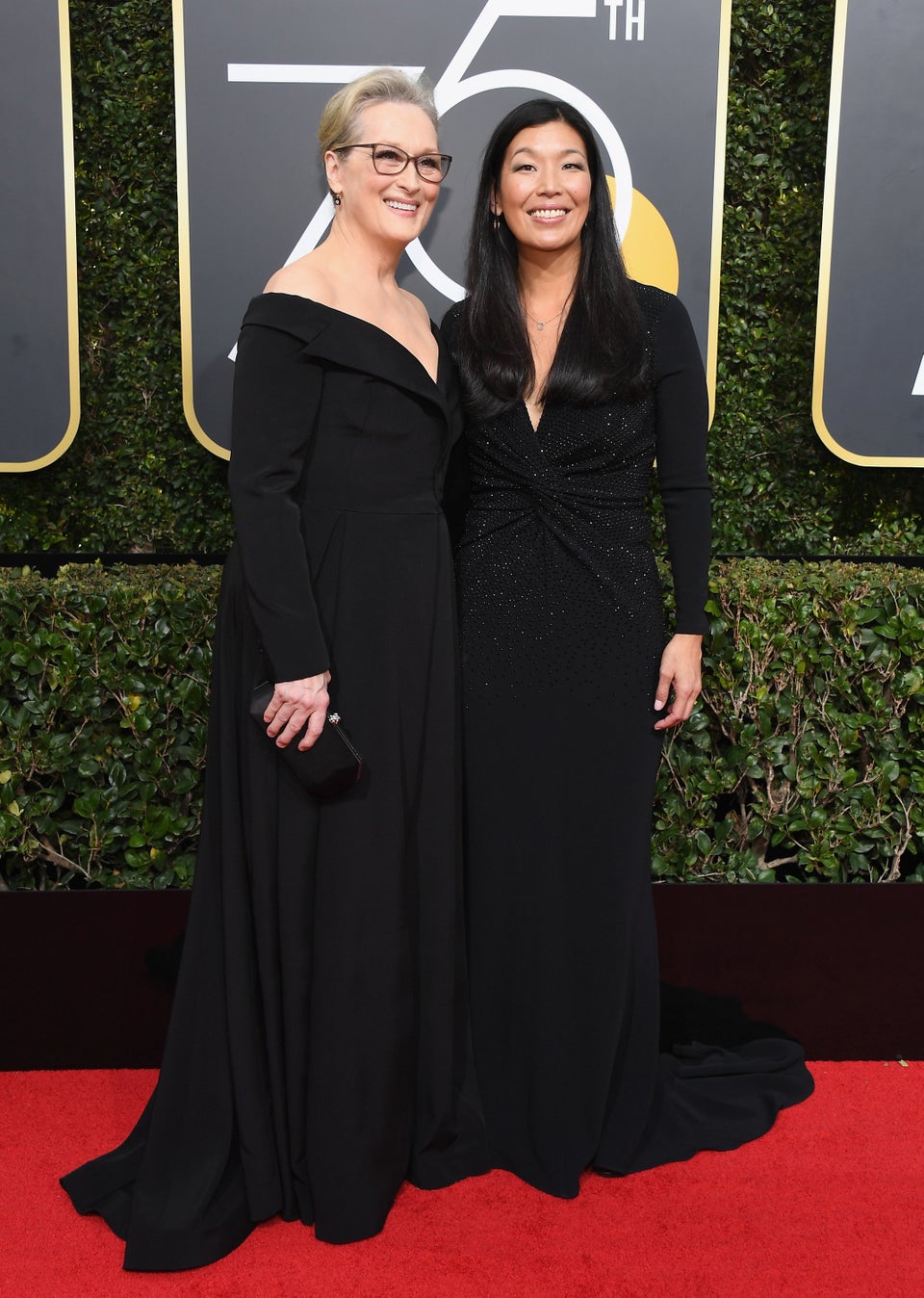 Golden Globes 2018: All The Red Carpet Pics You Need To See