The government is under increasing pressure to set aside millions to refund the call fees of Universal Credit claimants after confirming plans to scrap charges for the service's helpline.
Work and Pensions Secretary David Gauke confirmed yesterday that up to 55p a minute fees would no longer apply from November, with all calls to benefits advice lines beginning 0345 to be made free by the end of the year.
Prime Minster Theresa May said the decision was "absolutely right" just a week after refusing to answer Labour leader Jeremy Corbyn's plea for her to "show some humanity" by scrapping the charge.
But calls for ministers to go further by refunding phone bills have grown louder as claimants and the Green Party urged No10 to "rectify the damage that it has inflicted".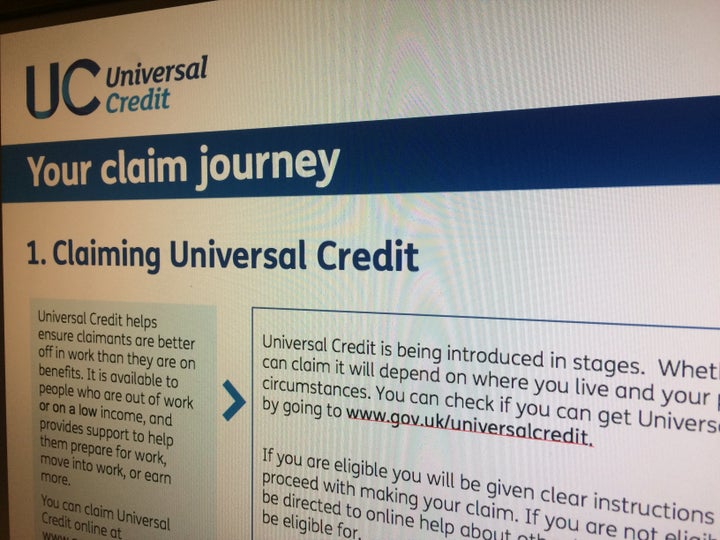 Jonathan Bartley, co-leader of the Green Party, told HuffPost UK: "While it is good that the Government has scrapped its Universal Credit helpline charges, the U-turn is an implicit admission that the charges were wrong. It must rectify the damage that it has inflicted.
"There should never have been a charge for calling the Universal Credit helpline in the first place. Refunding bills would make a real difference to people who have been left out of pocket, and a first step to putting right a system which has been a disaster from start to finish."
The idea has been welcomed, albeit sceptically, by hard-pressed claimants who say they've racked up phone bills of as much as £13 a call.
Donna Plant, 33, from Walsall, West Mids, showed HuffPost phone logs revealing she's made half a dozen calls to the helpline since August.
One call that month was 25 minutes and nine seconds long, carrying a potential cost of up to £13.75.
Plant said while a refund would certainly be helpful, she thought it unlikely the government will do so.
"I can't see them doing it but I'd be in for a fair whack if they did," she told HuffPost on Wednesday. "The problem is you need to call them for everything. I don't know where they'd start."
"It's a cheek there was a charge in the first place, how dare they," she added.
Nicola Carr, 57, from Morecambe, Lancs, told HuffPost: "I didn't even realise there was a charge. They'd told me I couldn't apply online and that I had to ring up because of my circumstances.
She said of a possible refund: "I think that's a bit pie in the sky, but people in the government have no idea what it's like to be the little person and I don't think they care."
But while there was an average call duration of 10 minutes, some calls lasted almost half an hour.
And the figures mean any historic refund bill could reach as much as £14.5m a year - were all calls charged at a maximum rate.
While 0345 numbers are often treated the same as local calls by operators and on landlines, costs can be higher for some mobile customers.
A Department for Work and Pensions spokesperson said the change would not be applied retrospectively.
They added that the 55p a minute charge is an upper limit for mobiles and that the average wait for calls in September was five minutes.