Leaked Government papers suggest leaving the single market and switching to World Trade Organisation (WTO) rules would cause GDP to fall by up to 9.5% compared with if the country remained in the European Union.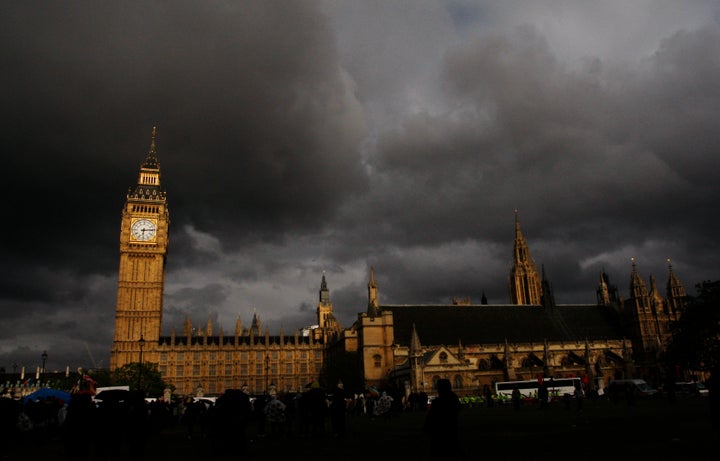 GDP, Gross Domestic Product, is the total value of goods produced and services provided in the UK over the course of one year.
Although the then chancellor faced widespread criticism over the report, the Treasury stands by its calculations, according to The Times.
The documents says: "The Treasury estimates that UK GDP would be between 5.4% and 9.5% of GDP lower after 15 years if we left the EU with no successor arrangement, with a central estimate of 7.5%."
It adds: "The net impact on public sector receipts - assuming no contributions to the EU and current receipts from the EU are replicated in full - would be a loss of between £38 billion and £66 billion per year after 15 years, driven by the smaller size of the economy."
Brexit backers who have seen the documents told the newspaper the figures were unrealistic and claimed there was a push to "make leaving the single market look bad".
But prominent Remain campaigners pushing for a "soft" Brexit that would keep Britain in the single market said the documents showed the "horrific damage" of leaving the trading bloc, reports the Press Association.
Conservative former minister Anna Soubry, a supporter of the Open Britain campaign, said: "The horrific damage of a hard Brexit is clear. Less tax revenue means less to invest in schools and hospitals, lower trade and investment means businesses and jobs at risk.
"This danger is precisely why Parliament must be involved in the principles to guide the Brexit negotiations.
The currency opened at 1.111 against the Euro, rising slightly to 1.1126 by midday.
HSBC has predicted the pound will hit parity against the Euro by the end of the year meaning a 1:1 exchange rate, bad news for holidaymakers but a boost for exports.
Prime Minister Theresa May is facing growing pressure to allow MPs a vote on Brexit and the Government is also fighting a legal challenge over the use of royal prerogative to invoke Article 50, the process for leaving the EU.
Brexit Secretary David Davis told MPs the Government will "observe the constitutional and legal precedents" on giving MPs a vote on any treaty setting out Britain's new relationship with the European Union.
"This is yet more proof that hard Brexit would be an act of sheer economic vandalism," he said.
"The Liberal Democrats will stand up for Britain's membership of the single market.
"We cannot stand by while this reckless, divisive and uncaring Conservative Government wrecks the UK economy."
A Government spokesman said: "We want the best outcome for Britain. That means pursuing a bespoke arrangement which gives British companies the maximum freedom to trade with and operate in the single market, and enables us to decide for ourselves how we control immigration."