Prince William has written a personal message to the football community as clubs across the country come together this weekend to kick off the "biggest ever conversation around mental health" – with new research showing just one in three football fans regularly discuss their mental health with friends.
Activity is planned at fixtures across the men's and women's calendar during February's two consecutive Heads Up Weekends, which aim to highlight the power of talking as a way to support and dispel stigma around mental health.
In a message included in every match day programme. the Duke of Cambridge wrote: "Imagine if we talked about mental health as much as we talk about football… many of us won't go a day without talking about it."
"Whatever team we support, every single fan, player and manager has one thing in common – we all have mental health, in the same way that we all have physical health. And we will all face ups and downs in life which will affect it.
"It's time we start taking our mental fitness as seriously as we do our physical fitness, and that starts with talking."
The launch comes as a Heads Up survey of 2,014 football fans, carried out by Censuswide, found male football fans were over three times more likely to talk about football than mental health with their friends (83%, compared with 27%).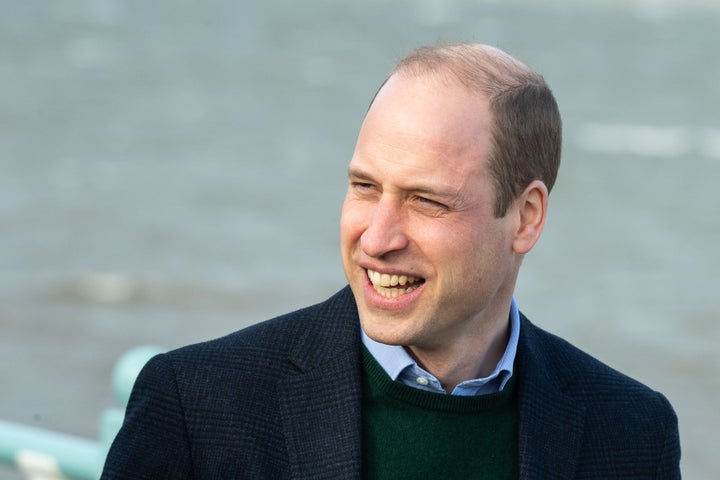 For the next two weekends in February, every football team from across the Premier League, English Football League, National League, Barclays FA Women's Super League, FA Women's Championship and FA Women's National League will dedicate their matches to Heads Up, a partnership between the Fa and the Royal's Heads Together venture.
The season-long Heads Up campaign aims to harness the popularity of football to normalise the conversation around mental health. To kick off the weekends and also mark Time To Talk Day on 6 February, the Duke of Cambridge joined players, managers, representatives and fans to take part in a table football tournament and a mental health conversation in London on Wednesday.
His involvement follows January's Take A Minute campaign, which saw 32 Emirates FA Cup Third Round fixtures delayed by a minute to promote better mental health, with a video clip narrated by the Duke and featured footballers Frank Lampard, Harry Maguire and Alex Scott. Last year, William also took part in the documentary A Royal Team Talk on BBC2.
Speaking to HuffPost for the series, Marjorie Wallace, CEO of the charity Sane, applauded high-visibility campaigns, but cautioned that mental health services are "buckling under the strain" as demand and awareness both increase.
"Our concern now is the increasing gap between the rhetoric and reality of frontline services, leaving far too many people in crisis with even less help when they need it the most," said Wallace.