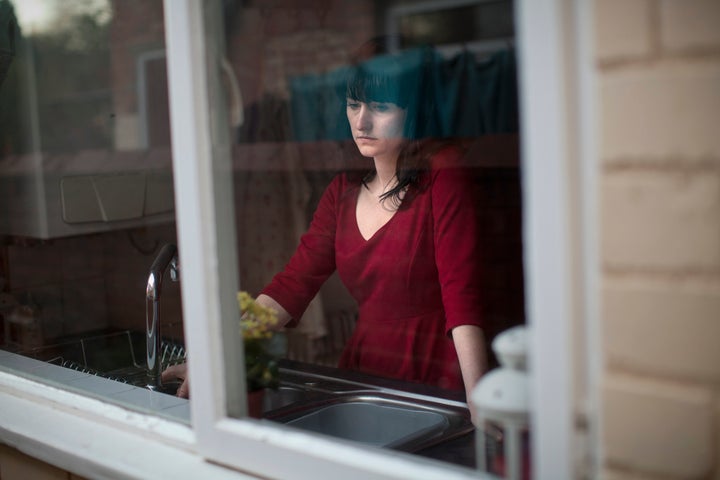 The "failing" Universal Credit benefits system can be manipulated by domestic abusers to further control their partners, MPs have warned.
The crisis-hit reform allows perpetrators to withhold benefit payments meant for a whole family, a cross-party group found.
The system replaces six benefits with one, single monthly payment, in an effort to simulate the world of work.
But payments meant for entire households are directed to a single bank account, enabling financial control by abusive partners.
One domestic abuse survivor with children told the Commons Work and Pensions select committee: "He'll wake up one morning with £1500 in his account and piss off with it, leaving us with nothing for weeks."
In a report, the committee said that survivors of abuse had provided a strong case for splitting Universal Credit payments between couples by default.
A trial of such payments is currently ongoing in Scotland.
Women's Aid reported in 2015 how the previous benefits system was used by abusive partners to control household income, with fears among survivors at the time that monthly payments would make things worse.
And just last week, Department for Work and Pensions (DWP) minister Baroness Buscombe conceded that the current system risked helping abusers.
MPs are now calling on the government to review its safeguards and support for those living with abuse, to evaluate the trial of split payments, and to improve the training of "work coaches" at Jobcentres.
Conservative MP Heidi Allen said that one of Universal Credit's selling points was its support of individuals. But, she added, this advantage was being undone by single payments for joint claims.
She said: "In the 21st century women deserve to be treated as independent citizens, with their own aspirations, responsibilities and challenges.
"Good government develops solutions that are dynamic and responsive to the individual as well as offering value for the tax payer, so I urge the DWP to show what I know to be true - that it can deliver both."
Committee chair Frank Field said: "This is not the 1950s. Men and women work independently, pay taxes as individuals, and should each have an independent income.
"Not only does UC's single household payment bear no relation to the world of work, it is out of step with modern life and turns back the clock on decades of hard won equality for women."
The Labour MP said the government should "acknowledge the increased risk of harm to claimants living with domestic abuse" and take the necessary steps to avoid it.
Women's Aid's Katie Ghose said: "Universal Credit was not designed with survivors' safety in mind. We have long been warning that Universal Credit risks making the domestic abuse worse for survivors and putting an additional barrier in the way of them escaping the abuse.
"It is clear from this report that there are major concerns about the safety of Universal Credit in cases where there is domestic abuse."
The DWP did not respond to a request for comment.