Jeff Brazier has faced a lot of sadness in his life, which has only made him all the more determined to make the happiness of his family a priority.
Brazier, who is dad to Bobby, 12, and Freddy, 11, said it's only since qualifying as a life coach he realised how much influence parents have over how their children handle emotions.
"There are incredible tools you can apply to everything to improve how others feel," Brazier told The Huffington Post UK.
"For instance asking open questions instead of making judgements. I use that idea with the boys - so instead of saying 'I can't believe you haven't done your homework', I ask them open questions.
"Those one-off comments can be quite judgemental and have more of an impact on your kid than you realise.
"Yet, when I started to ask Bobby and Freddy open questions about why they had done things, they'd come up with their own answer and feel empowered."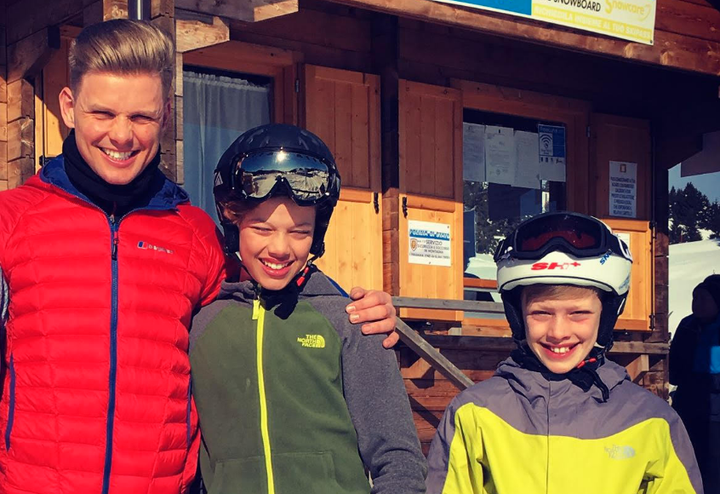 Brazier's desire to put happiness and positivity to the forefront of his life was motivated by challenging times he has faced in the past. He believes his desire to be a hands-on dad came about after recognising his own childhood was very different.
"We are conditioned to parent the same way we are bought up, but this can sometimes pass on secondhand issues to our kids," Brazier said.
"I grew up on a council estate and I never got to meet my dad, so I wanted to turn a negative into a positive.
"I like to think I go way out and beyond for Bobby and Freddy and I do it with so much motivation because I'm also doing it for that younger, childlike version of myself and saying 'there you go Jeff'.
"I'm just being the dad I wish I had."
After Brazier and Goody split up in 2004, he faced a period in his life where he felt his happiness was tested.
Brazier said one of the things he found difficult about co-parenting was wondering how often he was going to see his kids, after being used to seeing them every day.
"The biggest concern of being separated was how it was going to effect the relationship with my children," he said. "But I thought it's much better to have a couple of happy people then a couple together who are unhappy.
"I had the boys every weekend without fail and a couple of nights in the week.
"Jade was particularly busy and so any last-minute requests she had to drop them over, I would jump at the chance."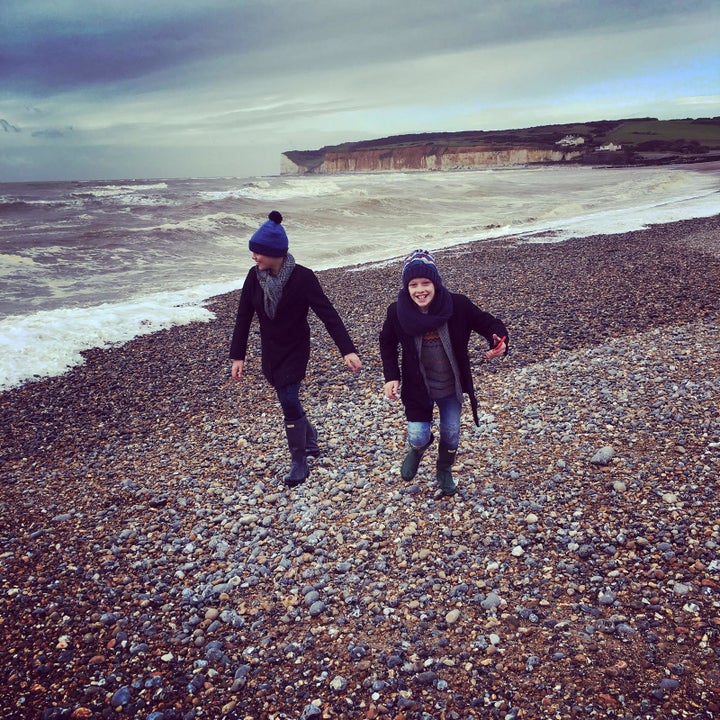 When Bobby and Freddy were four and five, Goody died from cervical cancer.
"The difficulty at that point was knowing you were responsible for everything," Brazier recalled. "There was no one to share the important moments with anymore.
"If Bobby hurt himself I would always call Jade first, but when it's just you, you don't have anyone to tell.
"The pressure of responsibility was overwhelming - even during positive moments like when one of the boys played their first football game, I wanted to share them with her.
"It was really lonely doing the most difficult yet rewarding job in the world as a single parent."
Brazier said if you're parenting alone, it's important to surround yourself with both family and friends you can turn to. As being a parent will always throw up unexpected challenges you're not ready for and doing this alone can be very hard, he explained.
Brazier found great support in his best friends.
"They didn't have kids then, not until recently," he explained.
"They were 10 years older than me, but I had children quite young so mentally they were going through similar experiences.
"I naturally gravitated towards people who were similar to me to give me support."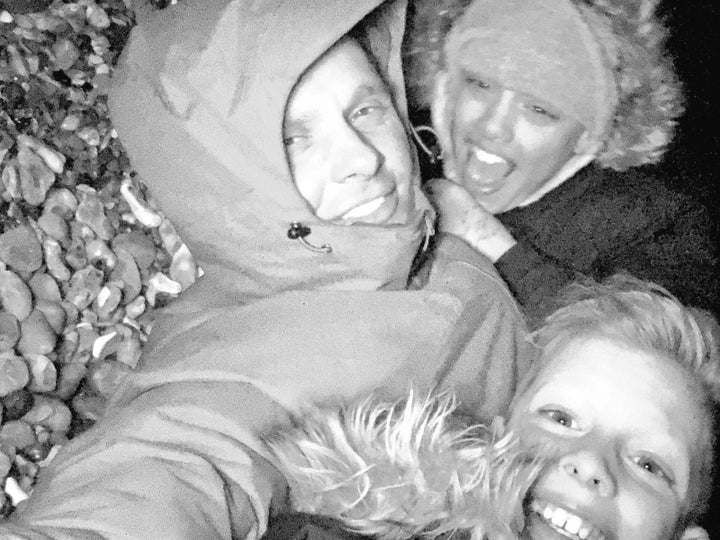 Nearly eight years on from becoming the sole carer of his two boys, Brazier said parenting has changed him a "huge amount".
Aside from realising that his children will always come first in his life, he turned his energy to ensuring both he and his boys focused on their wellbeing and boosting positivity in the household.
Much of what he's learned through his training relates to how he can inspire happiness and confidence in his kids.
"As a parent, you get a real gut feeling if the balance isn't right in your life," he explained.
"You can't overlook it, it's an amazing parental instinct that tells you you're not on top of everything.
"I was always a good parent and hands-on dad who bridged the gap between what mums and dads are meant to be," he said.
"But focusing on not being judgemental and asking my kids open questions has been vital in getting the best out of them.
"They share things with me now and they know I won't bite back.
"I mean I could spend my time telling them their hair isn't right, they're being miserable, they haven't tidied their room or they're doing things wrong, but when it comes to them being an adult and having confidence issues, it would be all my fault."
Now if Brazier's kids come to him with a problem, he will ask how they got to that point and what they intend to do next, to ensure they know they're not a failure.
"I'll ask: 'Was that a good idea?' 'What would you do differently next time?'
"It's not our job as parents to come down on our children like a ton of bricks when they're doing something wrong, it's to ensure they don't make that mistake again."
Brazier said another way he has tried to improve happiness in the household is by removing the guilt he felt for not spending enough time with his kids.
"You can escape that guilt by being realistic with your expectations of yourself," he advised.
"I work hard to make sure I don't feel like that and I make sure my kids and I get the time together we need.
"If I've been particularly busy with work, I won't busy myself socially, so I get time with them and it just takes away that horrible feeling of guilt.
"I like to give the boys a consistent amount of time so they feel stable and comfortable."
Brazier admitted he finds parenting a constant challenge, and now his boys are nearing their teenage years he said he's entering into a whole new ball game with a different set of tactics.
"Parenting is about constantly re-assessing and adapting to the differences in your family and how your children are changing," he said.
"There are a million things that can hold us back when we want to achieve happiness, but the one thing that holds us back more than anything is ourselves."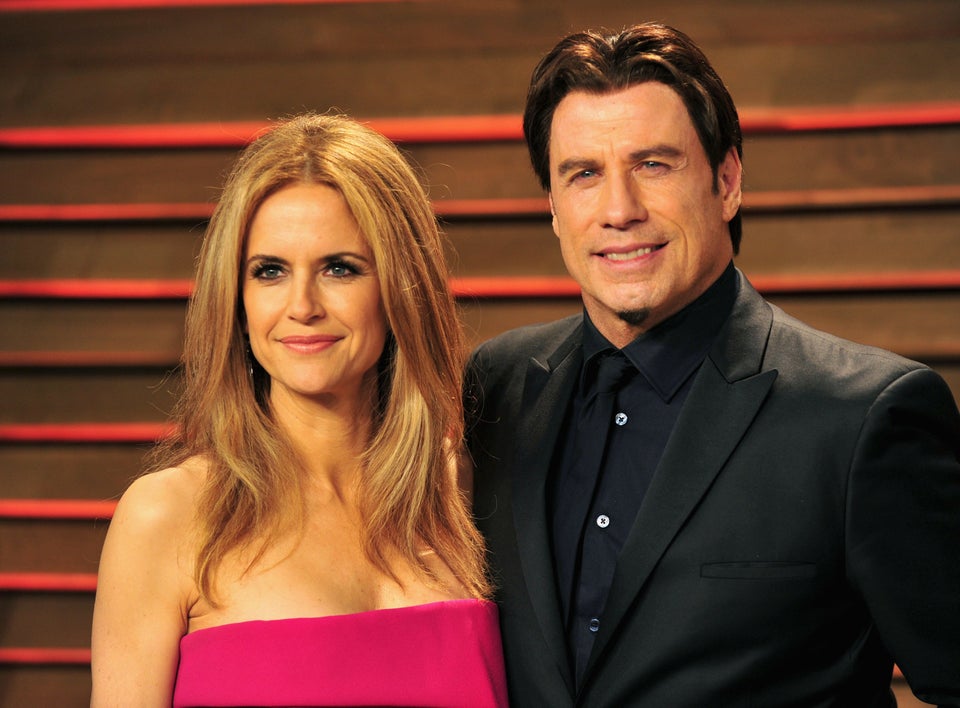 Celebrity Dads Over 50