Joe Wicks aka 'The Body Coach' has helped thousands of people transform their bodies through his online food and exercise plan.
Now he's sharing some of his top tips for everyone at home in his very own Channel 4 show.
During the one-off programme, Joe helps a group of volunteers lose weight and tone up by "eating more food than they've ever eaten, doing less exercise and burning fat for fun".
"Diets, don't talk to me about diets," he says. "That's the one thing I cannot stand. They don't work, they're unsustainable, I'm saying no."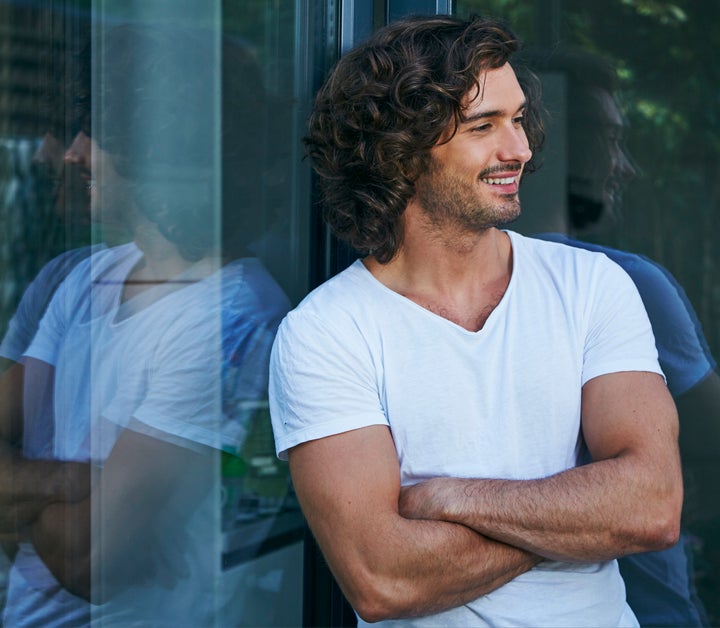 In the programme, Joe meets a group of volunteers ready to try out his tips.
Among them is police officer Susan, who wants to feel body confident in time for her family holiday, and couple Brett and Kate, who'd like to trim down before their wedding.
All three agree to take on Joe's plan for 90 days.
"I want to feel fit again, I want to feel healthy again," says Susan. "I've got three wee kids and I want to be a role model for them."
Joe recommends Susan, and anyone else wanting to lose weight, throws out the bathroom scales immediately.
"I call the bathroom scales the 'sad step'," he explains.
"So many times I've seen people stand on it, they've had a great workout but their face just drops because they're not seeing the numbers move.
"It's depressing, ditch the 'sad step' once and for all. Get it out of your life."
Without scales to track their progress, Joe recommends his clients take regular photos of their bodies to track their changing shapes in a more positive way.
Throughout the show, he shows them how to shake up their diets with energy-boosting recipes, which viewers can also try for themselves.
He's a big advocate of preparing food at home in advance, using fresh ingredients, and demonstrates how to make eggs baked in avocado for breakfast, a tuna niçoise salad for lunch and a "McLeanie" burger for dinner.
"Yes you can eat carbohydrates, they're a great source of energy," he says.
"Eat slightly more on a training day and just drop them a little bit on a rest day."
On top of that, he recommends drinking between two and four litres of water each day to keep yourself hydrated and curb snacking.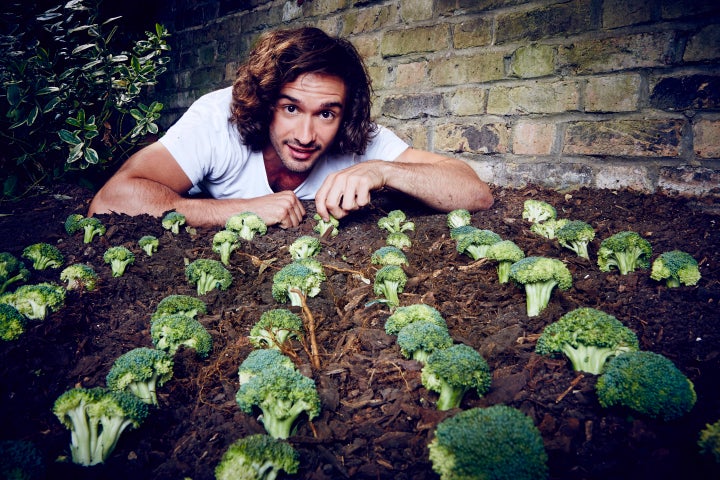 As well as "saying no" to the traditional salad-heavy idea of dieting, Joe is against spending long, gruelling hours in the gym.
Instead, he says anyone can up their fitness levels by completing short, 25-minute bursts of exercise for a maximum of four to five times per week.
He shows the group a few HIIT (high intensity interval training) exercises, such as burpies and push ups, and advises them to complete in cycles of 20 seconds with 40 seconds of rest in between.
"Studies have shown that you burn twice the amount of fat in half the time if you do HIIT compared to continuous exercise," he explains.
After 90 days of trying his methods, he's certainly converted Susan, Brett and Kate.
At the end of the show, he shows them side-by-side images of themselves in swimwear on day one, compared to how they look now.
Police officer Susan is "stunned" at her transformation, having lost seven inches off her waist and one stone and 10 pounds in weight.
Meanwhile newlyweds Brett and Kate are also chuffed with their progress.
Kate's lost seven inches around her waist and 12 pounds in weight, while Brett has lost 5.5 inches around his waist and one-and-a-half stone.
"That looks a lot better, it is a different shape completely," Kate says.
"It does make you proud just looking at it," Brett adds.
Joe is adamant that the way to getting a healthy body - and keeping it - is shaping up in a way that's sustainable. He says anyone can follow his tips at home.
"The body is an engine and it needs energy to burn fat," he says.
"My plan is about loads of nice food and short workouts that you can fit into your life because I believe that once you get lean, staying lean is easier."
'Joe Wicks: The Body Coach' is on Channel 4 on Monday 29 August at 7.10pm.