Kate Hudson's Fabletics activewear brand has extended its sizes from XXS to XXL to XXS to 3X, which is another step towards inclusivity.
Hudson, who co-founded activewear line Fabletics in 2013, has been waiting for the right moment to increase the sizing within her line.
"It was always something we wanted to do," Hudson told Refinery29.
"It makes sense, doesn't it — our whole brand is about inclusivity and wanting everyone to be involved in it. It was a natural progression. But it's something you need to focus on to do right."
In line with this, Fabletics launched its April collection, Fit For You - with all items under $70 (£57).
The campaign features Hudson and a string of models - from Barbie Ferreira and Marquita Pring and Juliana Herz - available in all sizes.
"With something like extended sizing, you put quite an investment into that, and you hope not only that the girls love it, but that it's good enough to become something that keeps girls coming back. That's our goal," Hudson said.
It indicates somewhat of a shift happening in the industry in terms of sizing inclusivity.
The brand enlisted the help of London fashion bloggers Danielle Vanier and Grace Victory to model the range. With Victory taking to Instagram to share her delight in its success.
Other high street brands, such as SimplyBe, ASOS and Forever21, include a wide selection of plus-size sportswear.
Here are a few of our favourite pieces from Fabletics' new range:
Element Outfit, £28.18 (Intro price)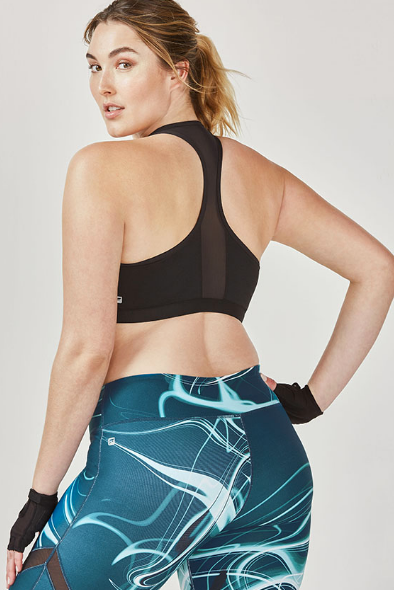 Virtual Outfit, £23.63 (Intro price)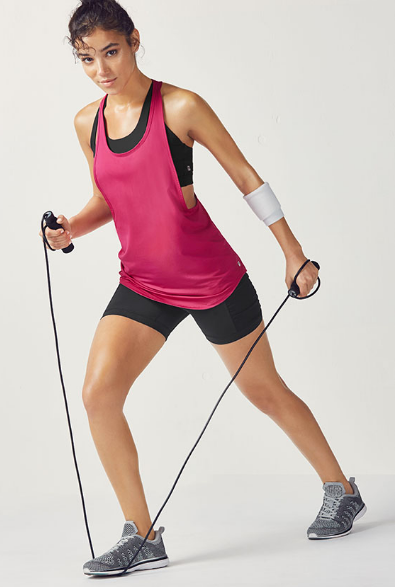 Dos Outfit, £28.18 (Intro price)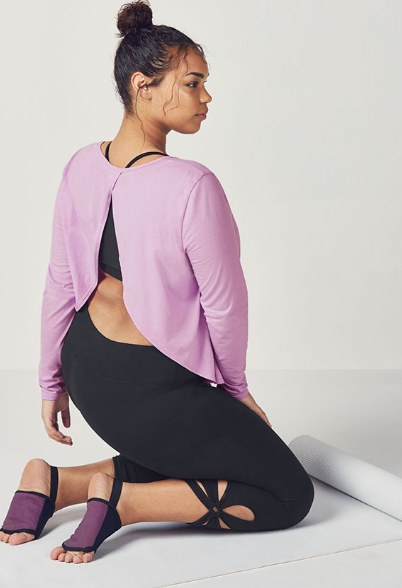 Pipa Outfit, £23.63 (Intro price)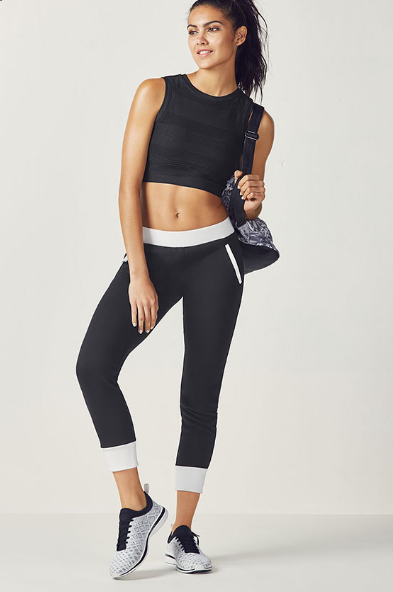 Turbo Outfit, £23.63 (Intro price)