Kicks Count said the launch is part of their drive to "educate and empower" mums-to-be about preventing stillbirth.
The app allows mums to log their baby's movements and displays graphs so women can see patterns of regularity.
All it requires is a simple tap of the screen each time an episode of movement is felt - so you're not counting every single kick, but rather periods of activity.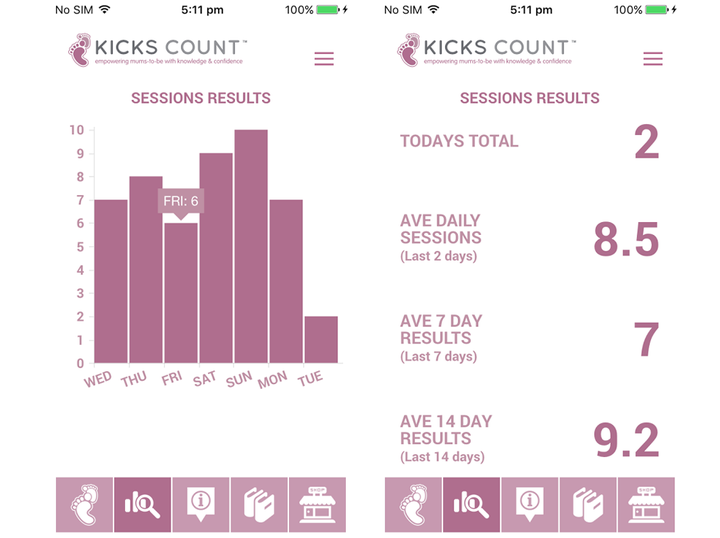 "Our app aims to give pregnant women another way to keep track of their baby's movements.
"It is not intended to replace maternal instinct and mums-to-be should always report it if they feel their baby's movements have changed.
"We became aware mums were using apps more and more.
"However most foetal movement apps counted to 10, which is not recommended.
"We therefore knew we needed to design an app that would help a mum track her own baby's movements.
"The key to our app is it doesn't stop at 10, instead it will help you determine your baby's individual pattern.
"We feel it will make a real difference to women who want to keep track of their baby's progress."
They advise women to be aware of their baby's movements on a daily basis from 18-20 weeks pregnant.
"A reduction or a change in your baby's movements is what is important.
"It is important for you to track these patterns throughout your pregnancy and you should seek immediate help if you feel that the movements are reduced."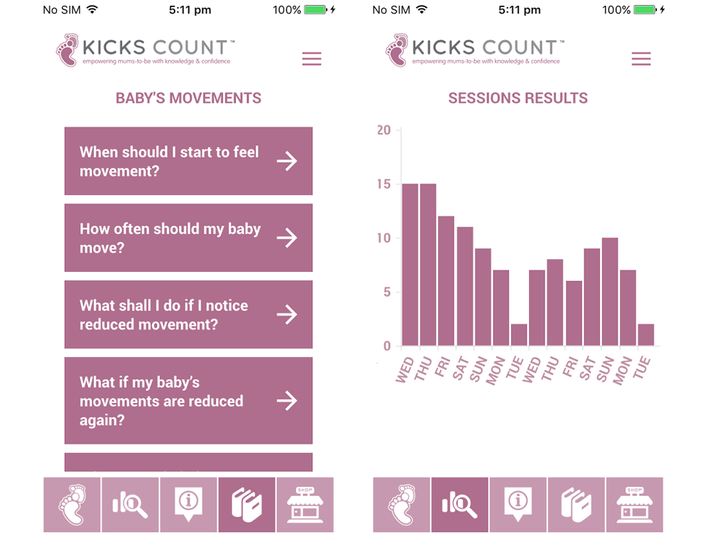 The free app, compatible with iPhone, iPad and Android devices, includes an easy-to-use "counter", where you tap the screen during each session of your baby kicking, then "save" when it stops.
This number will accumulate and be logged on the total number of kicks that day.
There are also seven and 14-day graphs to see your baby's movements at a glance and see if there are any drastic changes to the baby's regular movements.
This enables mums-to-be to focus on their own baby's movements and any drastic changes, rather than a set number of kicks that they should feel each day.
"The movements differ with each baby and no set of movements is the same. As long as your baby is moving at a similar rate every day right up to birth, that is what counts."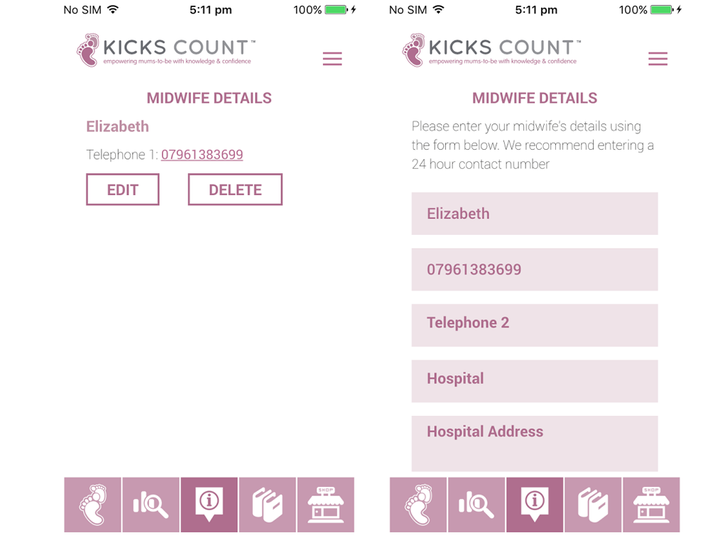 Researchers noted there is still little awareness of stillbirth in British society, meaning many parents end up suffering in silence.
A similar app was launched in March 2016 to give parents the opportunity to count and record when their baby kicks.
Baby Kicks Monitor uses a session counter and displays the total number of kicks per day. The app also includes a countdown for expectant mothers until their due date.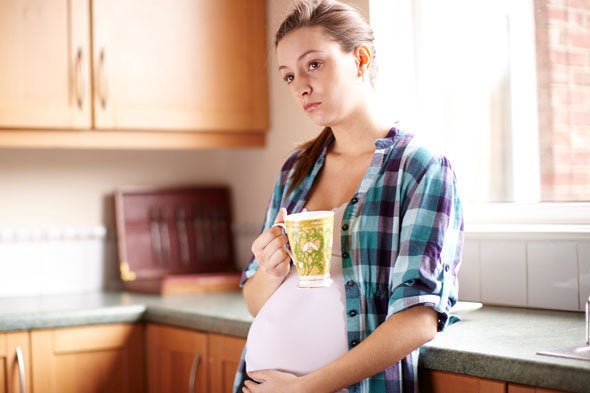 Pregnancy worries and words of comfort