A Labour government would launch an investigation into British colonialism and its legacy today, the party's election manifesto is expected to declare.
The policy blueprint, due to be published on Thursday, proposes a review of the "legacies" of UK imperialism and human rights abuses under British rule across the globe, HuffPost UK can reveal.
The wording of the pledge is understood to be broad, but campaigners have long demanded justice for those who suffered due to Britain's conquests overseas, as well as its separate role in the slave trade.
Labour's shadow cabinet, trade unions and its ruling National Executive Committee (NEC) met at the weekend to approve the 2019 manifesto in a marathon session.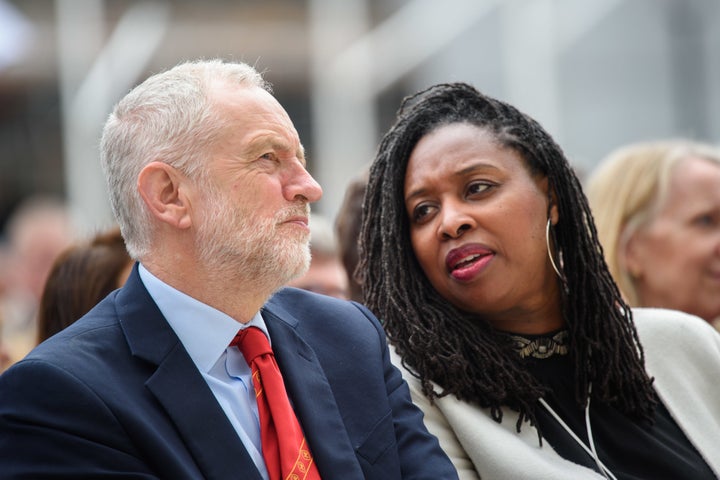 Party conference pledges to commit to a zero-carbon economy by 2030 and abolishing private schools were watered down, but the imperialism policy was a late addition to the manifesto, sources said.
The inquiry into "the legacies of British imperial rule" would assess the impact of the country's history and address the consequences.
Formal government apologies in parliament may be one result of the review. Although there is no explicit mention of reparations or compensation to those affected by colonial rule, such demands may well follow.
At its peak in the early 20th century, the British empire is estimated to have covered 458m people, one-quarter of the world's population at the time, and nearly a quarter of the globe's land mass.
A YouGov poll in 2016 found that 44 per cent of Britons were proud of their country's history of colonialism, with 21 per cent regretting it, but those close to leader Jeremy Corbyn say that he is determined to support the move for more transparency.
Among the issues that could be considered is the way maps were drawn by the British with little recognition of local or religious cultures, as well as repeated famines in India, where millions died.
Winston Churchill has been criticised for his own role in a famine in 1943, when up to four million people starved in Bengal even as wheat was being exported from India.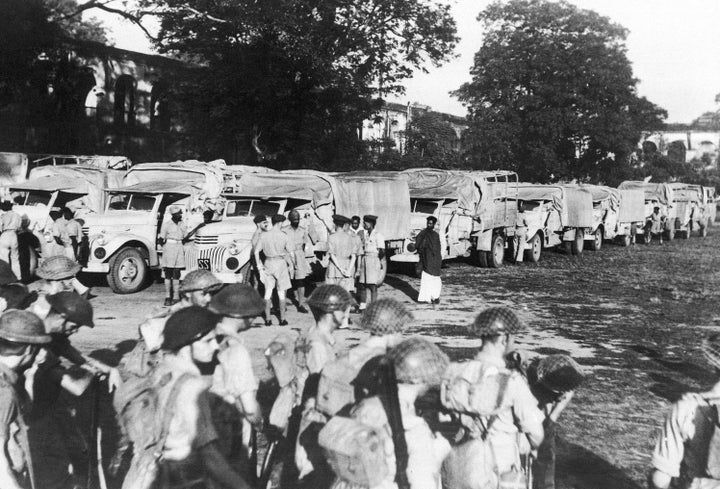 Campaigners have also demanded full exposure of Britain's role in creating the first "concentration camps" in the second Boer War in South Africa, when tens of thousands of Boer women and children suffered death and disease.
Others have lobbied hard to highlight the torture and abuse of Kenyans during the Mau Mau uprising in the country in the 1950s. Some were awarded compensation in 2013, but the High Court dismissed a second wave of litigation three years later.
Campaigners have also been trying to get the UK to investigate murder of 24 people allegedly massacred by British soldiers in 1948 at Batang Kali, Malaysia.
Labour has in recent years raised various colonialism cases, including the way African and Caribbean soldiers in the British army were discriminated against and paid less than their white counterparts in the world wars and in demob payments.
Shadow foreign secretary Emily Thornberry told Labour's conference this year that the party would in government apologise for the first Amritsar massacre in India in 1919 and hold an inquiry into the UK's role in the second one in 1984.
But the new policy would for the first time create a much broader review of Britain's colonial past.
Last year, Corbyn unveiled plans to improve the teaching in British schools of "the history of the British empire, colonialism and slavery".
During his 2015 leadership campaign, he said teaching should include "the expansion of one empire at the expense of people where that empire is expanding".
"You need to get the story from the people where that empire is expanding into rather than those that came there to take control of it."
When he was foreign secretary, Boris Johnson called on Corbyn to condemn a group of protestors who targeted a Winston Churchill-themed cafe and accused the former PM of being a racist.
While in office, Tony Blair expressed regret for the Irish potato famine and for Britain's role in the slave trade.
David Cameron came close to admitting a colonial legacy but sparked criticism from his own party during a trip to Pakistan in 2011 when he vowed to stay out of the controversy over the disputed region of Kashmir.
He said at the time: "I don't want to try to insert Britain in some leading role where, as with so many of the world's problems, we are responsible for the issue in the first place."
Two years later, Cameron took a more traditional approach when he stopped short of formally apologising for the Amritsar massacre in 1919, in which at least 379 innocent Sikh Indians were murdered as British troops opened fire. It wasn't the "right thing to reach back into history", Cameron said.
In 2015, on a trip to Jamaica, Cameron refused demands for reparations for the slave trade, pleading with Britain's "friends" in the country to "move on from this painful legacy".