A BBC presenter has been criticised for her line of questioning with an autistic British man who is to be extradited over accusations of hacking the computers of a number of US agencies.
Lauri Love appeared on BBC Radio 4's Today programme, where he was repeatedly asked by Sarah Montague whether he admitted the crimes he was accused of.
But her questioning was slammed by listeners who claimed she was trying to "extract a confession" and "hounding someone to incriminate themselves".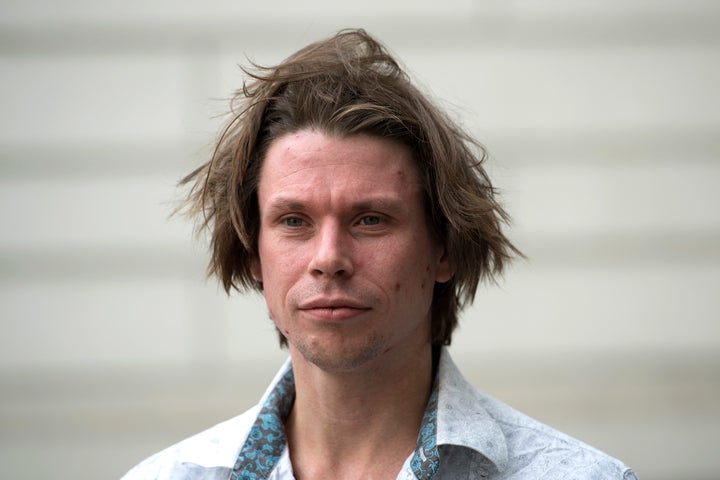 Among her questions were...
"I think you admit it don't you?"

"So you're saying that you did not try to get into American military or government computers are you?"

"But as I understood it, you had actually sort of owned up to certain things but perhaps the reasons you were doing it you disagreed with."

"I come back to my question about what you were doing. As I understand it, you have been accused of being one of four hackers that orchestrated a sort of collective anonymous operation. What can you tell us about that?"

"But my question to you in a way is different. It's not to do with the law, it's to do with what you were doing, whether you knew at some point...whether you were breaking the law in trying to get into American computers?"

"If a prosecution were brought here, how would you defend it? Would you say that you did not hack into the American computer systems?"

"You have nowhere said that you did not do - and that's what I'm asking you."
At some points, Love became audibly frustrated and when asked how he would defend himself in a UK court, he responded: "I would probably at some point have to say 'I'm sorry for the prejudicial questions I was asked on national radio' because we do these things in court for a reason."
A BBC spokeswoman said: "Lauri Love was keen to appear on Today and showed that he is well able to deal with pertinent and incisive questioning."
Home Secretary Amber Rudd has authorised Love's extradition to the US, where he is alleged to have stolen huge amounts of data from agencies including the Federal Reserve, the US Army, the Department of Defence, Nasa and the FBI, in a spate of online attacks in 2012 and 2013.
US authorities have been fighting for the 31-year-old, who lives with his parents near Newmarket in Suffolk, to face trial over charges of cyber-hacking, which his lawyers say could mean a sentence of up to 99 years in prison if he is found guilty, the Press Association reported.
A Home Office spokesman said: "On Monday 14 November, the Secretary of State, having carefully considered all relevant matters, signed an order for Lauri Love's extradition to the United States.
"Mr Love has been charged with various computer hacking offences which included targeting US military and federal government agencies."
District Judge Nina Tempia ruled that Mr Love could be extradited during a hearing at Westminster Magistrates' Court on September 16.
Following the ruling, Rudd had two months to order the extradition of Love, who could face the possibility of three separate trials in different jurisdictions.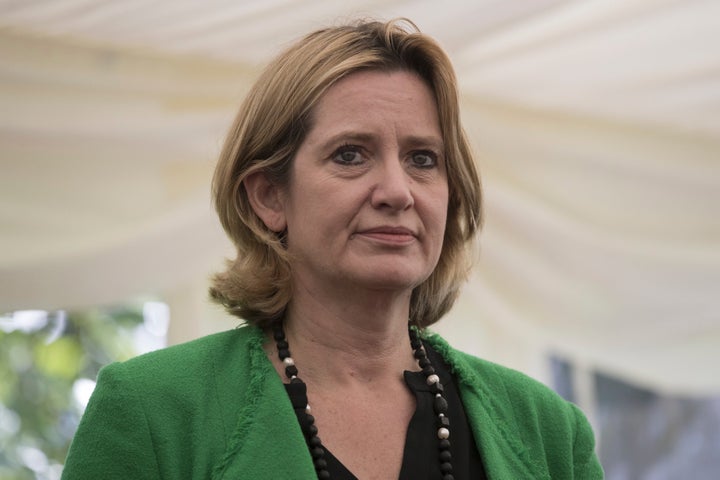 Love, who also suffers from depression and eczema, has said that a jail term in the US could cause his health to deteriorate and would lead to a mental breakdown or suicide.
It is alleged that between October 2012 and October 2013, Mr Love placed hidden "shells" or "backdoors" within the networks he compromised, allowing them to return and steal confidential data.
He is accused of causing "millions of dollars" worth of damage.
Love is expected to appeal against the decision.
Responding to the announcement, the Rev Alexander Love, Love's father, told the Press Association: "It was going to happen - it was inevitable - but it's still painful. I cannot begin to express how much sorrow it causes me."
He added: "All we are asking for is British justice for a British citizen."
Barry Sheerman, one of the more than 100 MPs who have signed a letter calling on US President Barack Obama to block Mr Love's extradition, said he was "deeply disappointed" at the decision.
The Labour MP for Huddersfield said: "We are still keeping up the pressure. We are getting more and more MPs to sign the letter to President Obama."
He said he is "deeply disappointed" at the decision, adding: "The pressure continues, we won't give up."
A petition to the Department of Justice to stop Love's extradition has gained more than 3,000 signatures.
Popular in the Community