Warning: This article contains images of a medical nature.
The moment a midwife delivered her own baby via caesarean section was caught on camera, documenting the touching moment she first held her daughter.
Sarah Hill, a photographer from Kentucky, US, said it was by far one of the most incredible shoots she has ever been on. She photographed Emily Dial, her own midwife, as she pulled her newborn out of her stomach.
"I just thought it was an amazing story," Hill told HuffPost UK, speaking about why she shared the photos online. "Emily is one of those people that you meet that you just know are extraordinary and I wanted to share that. It's not everyday a mum gets the opportunity to pull her own baby out, especially during a c-section."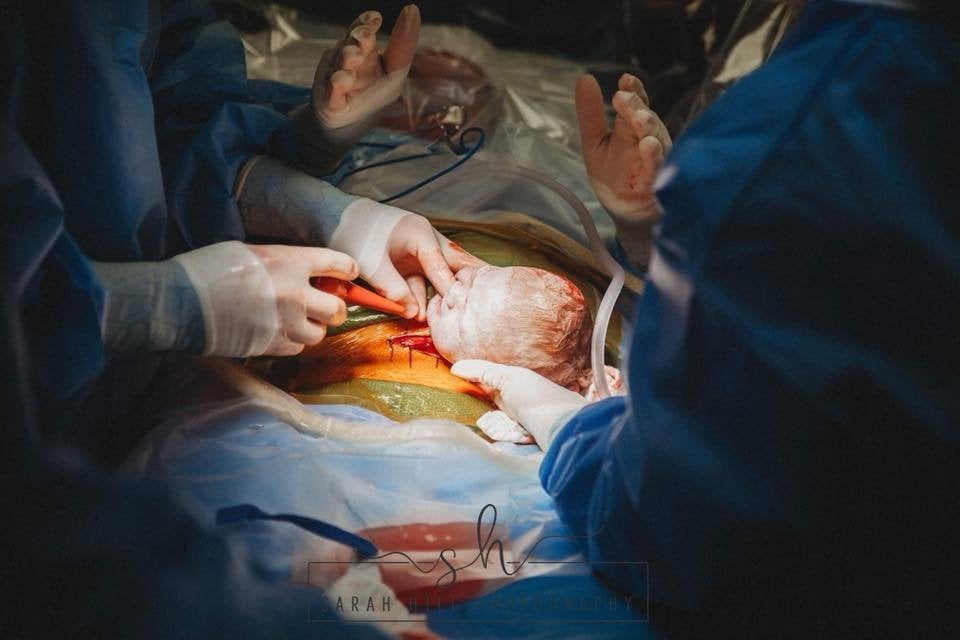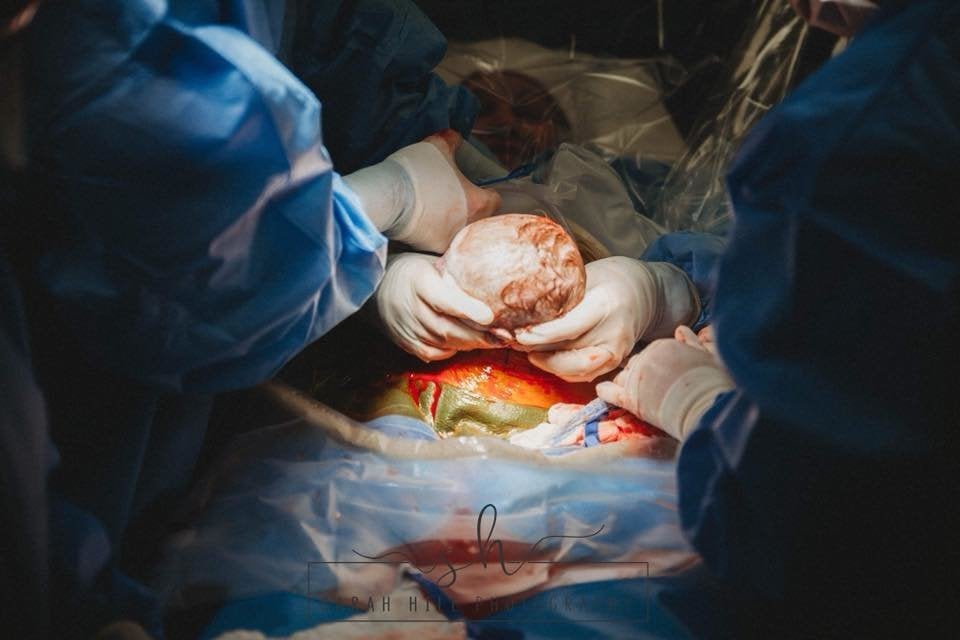 "It was unreal," Hill wrote on Facebook on 11 March when sharing the photos online. "Emily was meant to bring babies into this world and didn't let a little thing like a c-section stop her from delivering her own.
"To watch her colleagues rally around her and make this happen was so beautiful. It was truly an honour to be there and capture this for her. Surprise! It was a girl."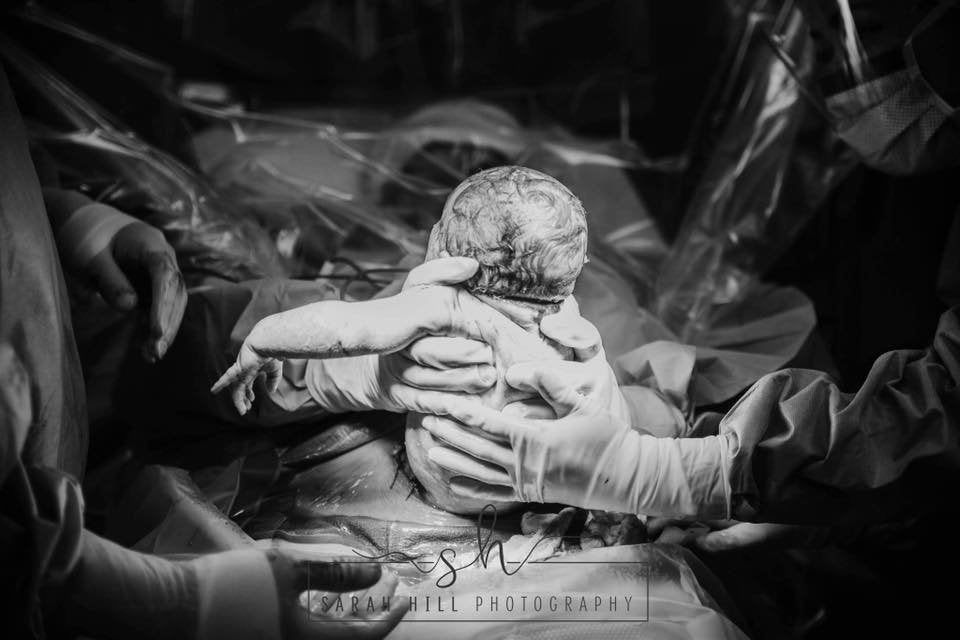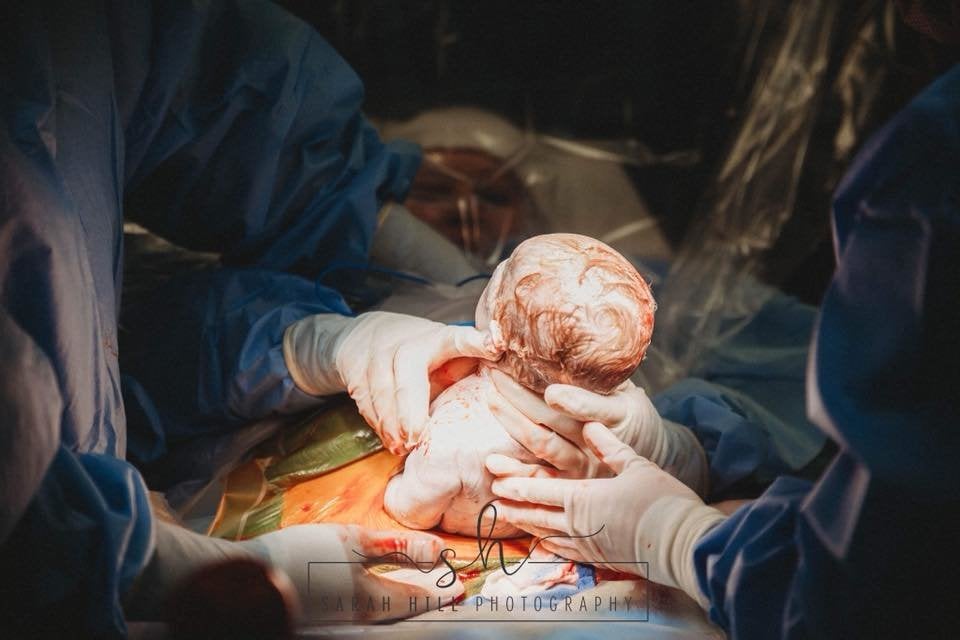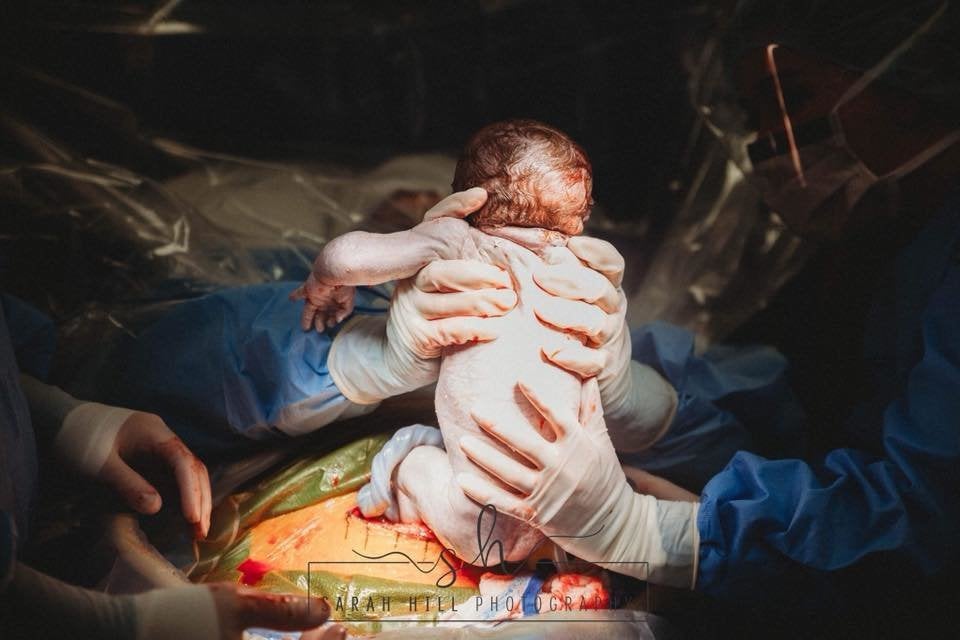 Speaking to CafeMum, mum Emily Dial said: "It was an incredible feeling to reach down, feel her head, then slowly feel the rest of her coming, but a little strange not being able to feel the rest of my abdomen.
"Lifting her out and seeing her face-to-face is that surreal moment every mum relives the rest of their lives: that moment you are face-to-face with your child and having that moment of awe."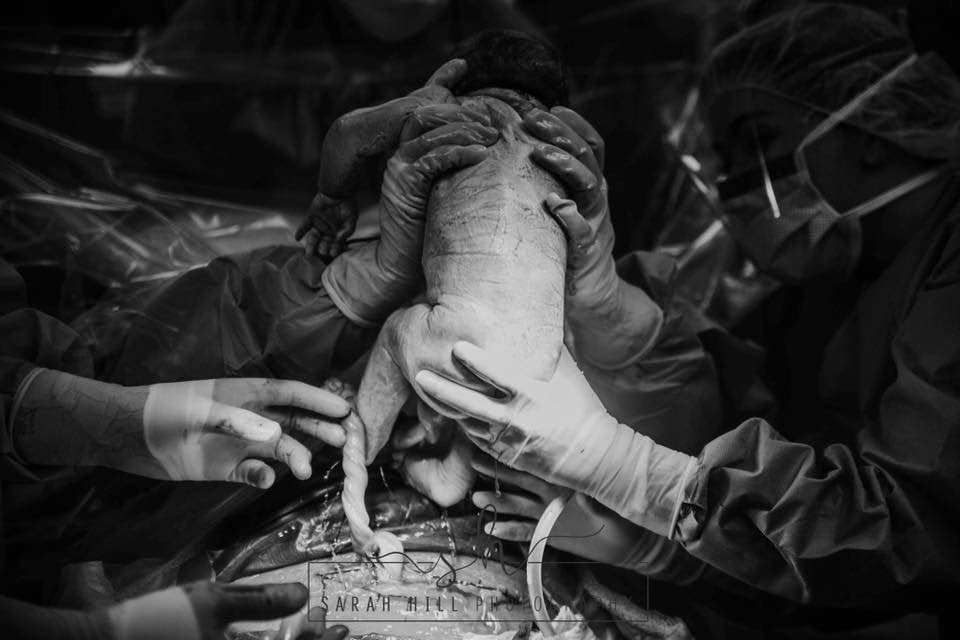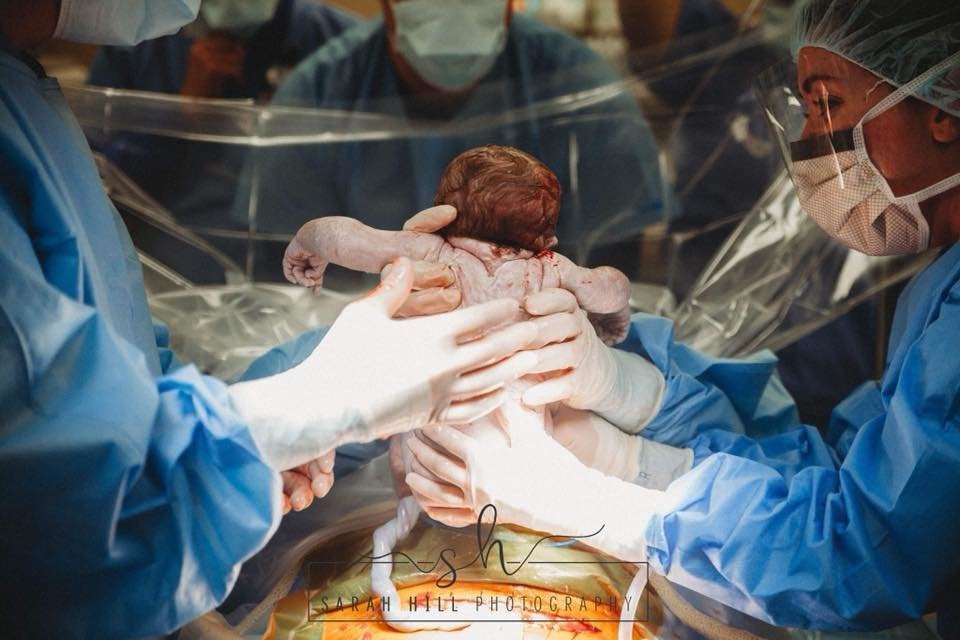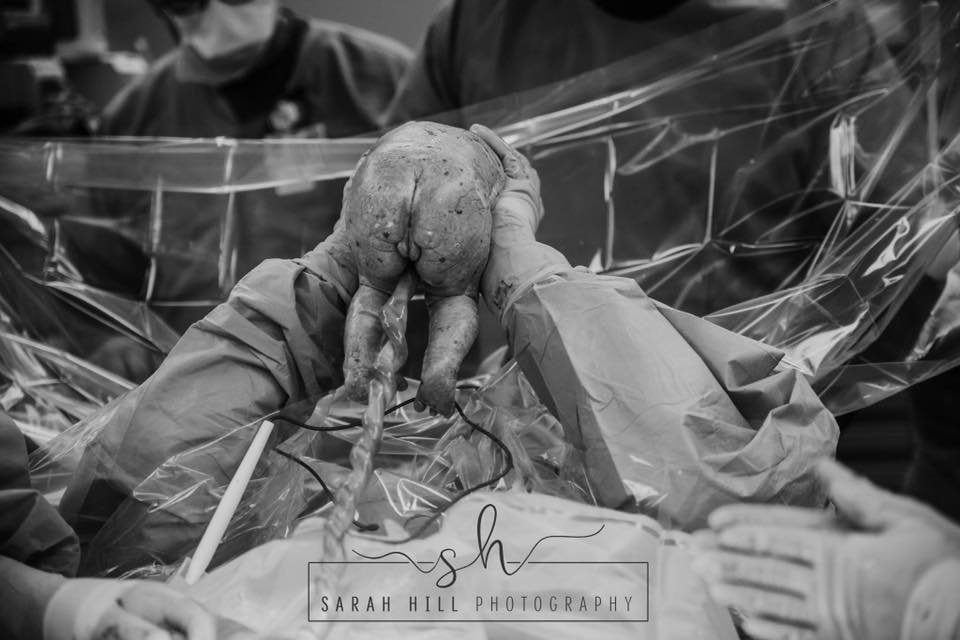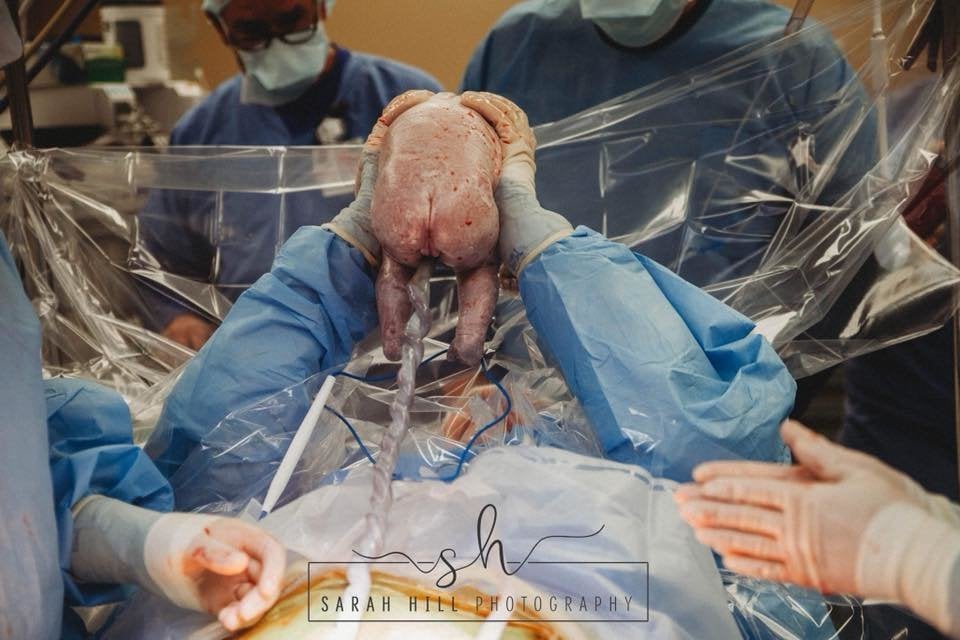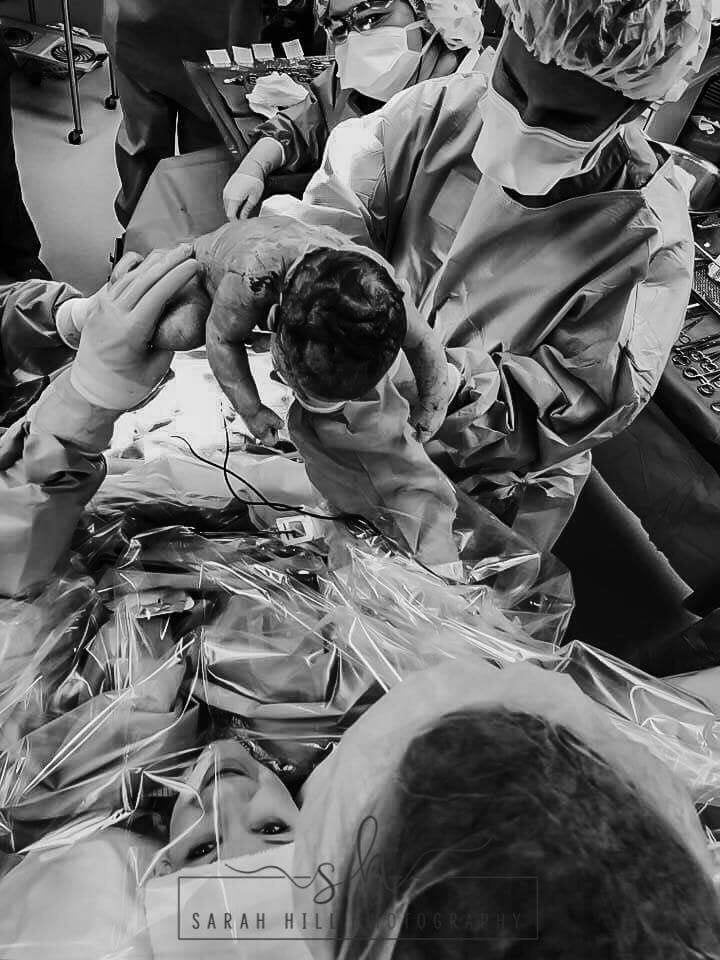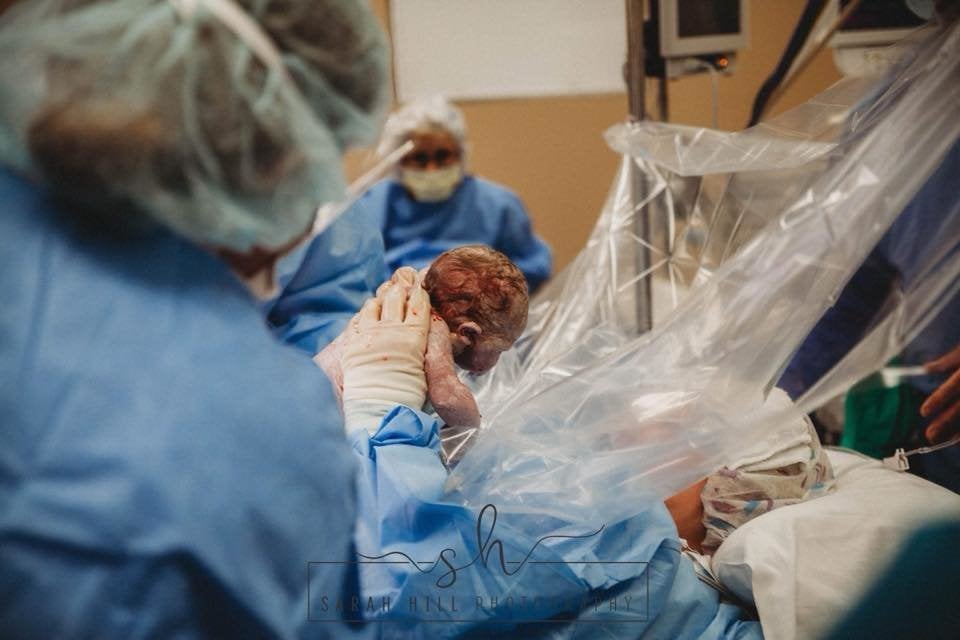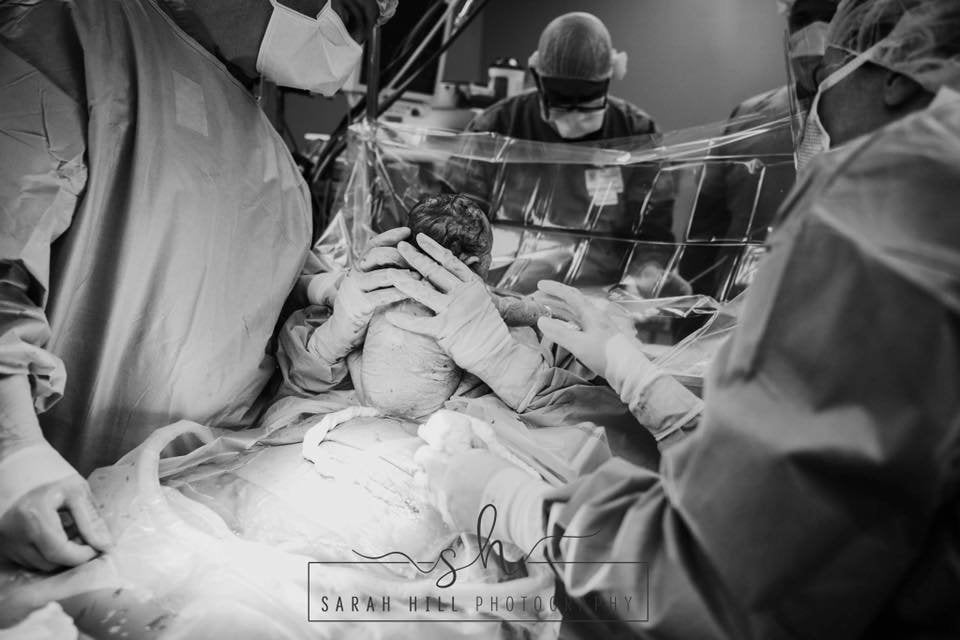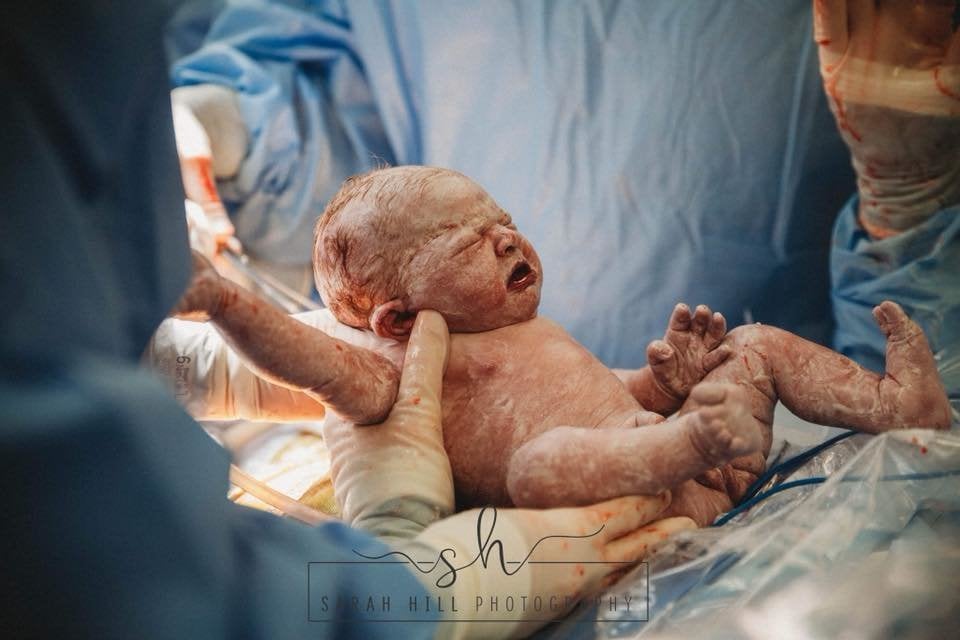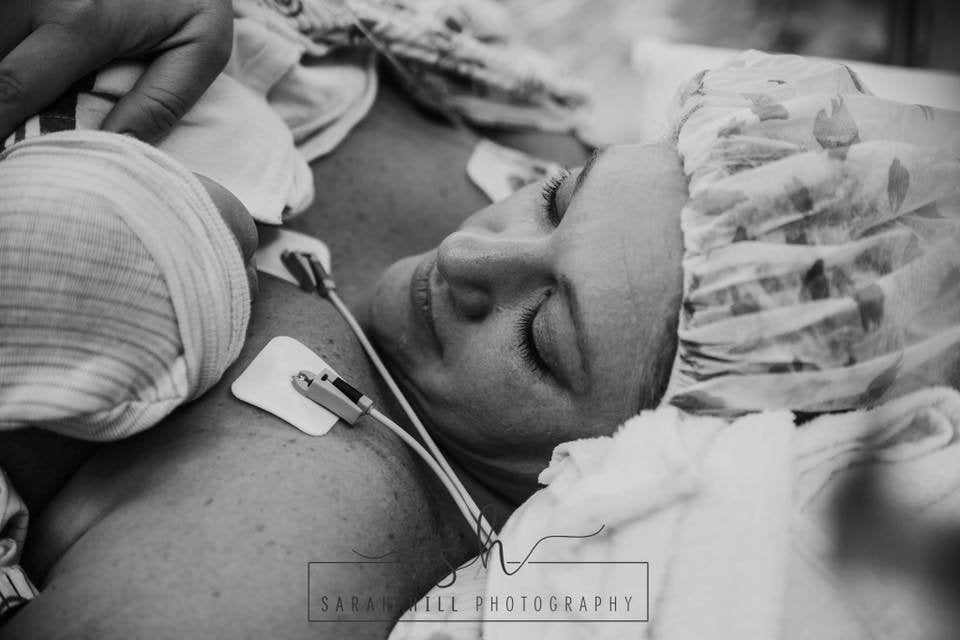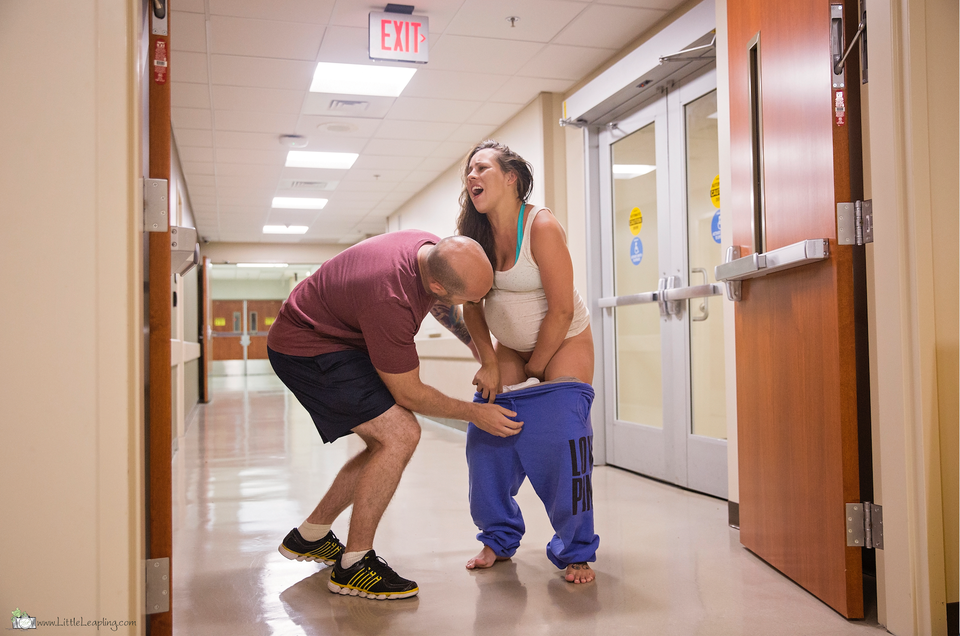 Woman Gave Birth In Hospital Hallway