A mum who was shamed for breastfeeding her 10-month-old baby at Disneyland showed just how much she didn't care for the opinions of her critics.
Brittni Medina, from the US, said she and her family often head to Disneyland in California and she's happy to nurse while there.
But on one particular trip, Medina realised some women around her were not best pleased with the fact she was feeding uncovered.
So she put on her biggest smile and got her husband to snap a photo - with them in the background.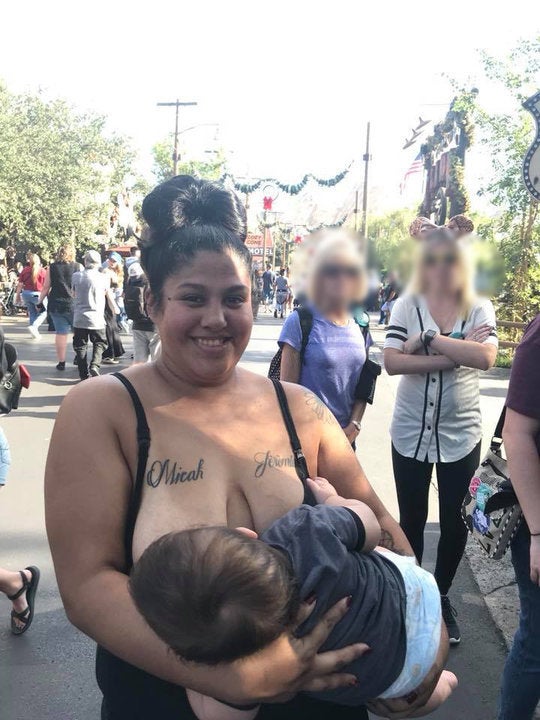 "Well these ladies were so angry by it my husband just had to take a picture," she wrote on Facebook on 19 November. "Peep the haters."
Medina explained she was standing in a really long queue in the park when her son got hungry.
"I wasn't going to wait in another line again, so I took off my first top and nursed," she explained.
"These women were making snarky comments so I moved from my spot to catch a picture with these characters. Not for attention for me but attention to the fact that no women should be shamed for feeding their baby uncovered."
Speaking to HuffPost UK, Medina said: "I decided to share this photo because it shouldn't matter what size you are or how much your little one tugs on your shirt; women should be comfortable to feed uncovered like this anywhere; anytime.
"Was it my intention for it to get this big? No but yes I'm proud of my confidence."
The Facebook post had nearly 1,000 shares and thousands of comments of support of Medina.
"I love this so much, what an epic response to their criticisms," one person wrote.
Another commented: "Yes! We need to point out the people who agree it's wrong. And these are women too. I don't understand. Feed wherever you like."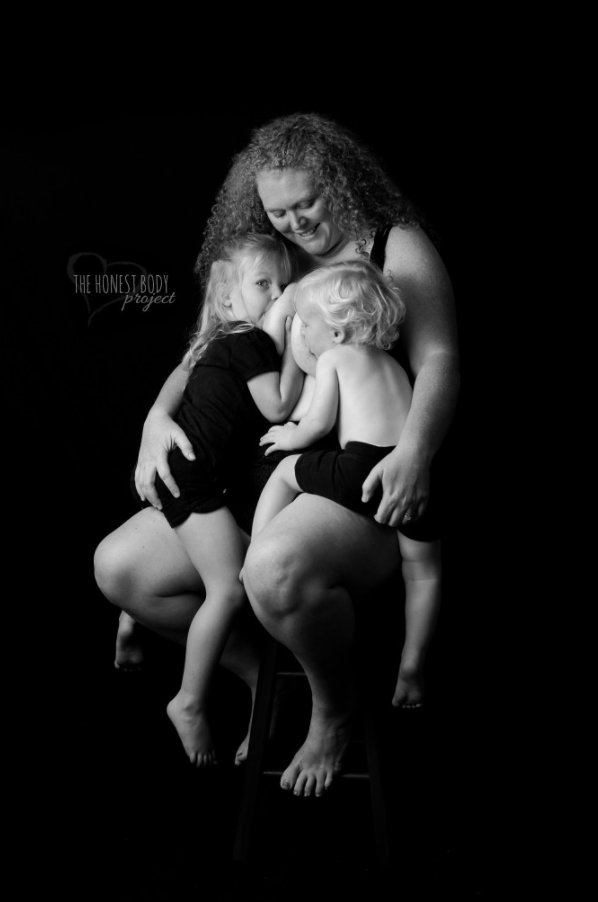 Breastfeeding Our Toddlers