A multi-tasking mum managed to combine her love of yoga with her baby's feeding needs and the result is pretty incredible.
Carlee Benear, 29, from Texas, who is mum to Milam, five, Cale, two, and Maramaylee, one month, breastfeeds her youngest while on the yoga mat.
Benear's poses are fascinating and she says combining both has ignited a "spark" between her and her daughter.
"I flourished in my yoga practice throughout my entire pregnancy," Benear explained to HuffPost UK.
"Once my daughter was born, we were inseparable. After a few weeks of staring at her every move I felt the urge to get back on my mat and step back into my practice with this fresh new joy surrounding me.
"Breastfeeding and caring for a newborn are a full-time job on their own. So, gradually I took her on the mat with me.
"Once we started feeding and flowing, a spark ignited. We were connected again in harmony."
Benear said she would never put her daughter in danger with any of the poses and is advanced in her practice.
"That's the funny thing about some poses," she explained. "It may look impossible to the untrained eye especially, until you discover how it's done and what your own body is capable of.
"I used to be very clumsy, yoga changed that. Yoga helped me understand gravity and the grace that comes along with it."
Check out some of Benear's incredible breastfeeding yoga poses below.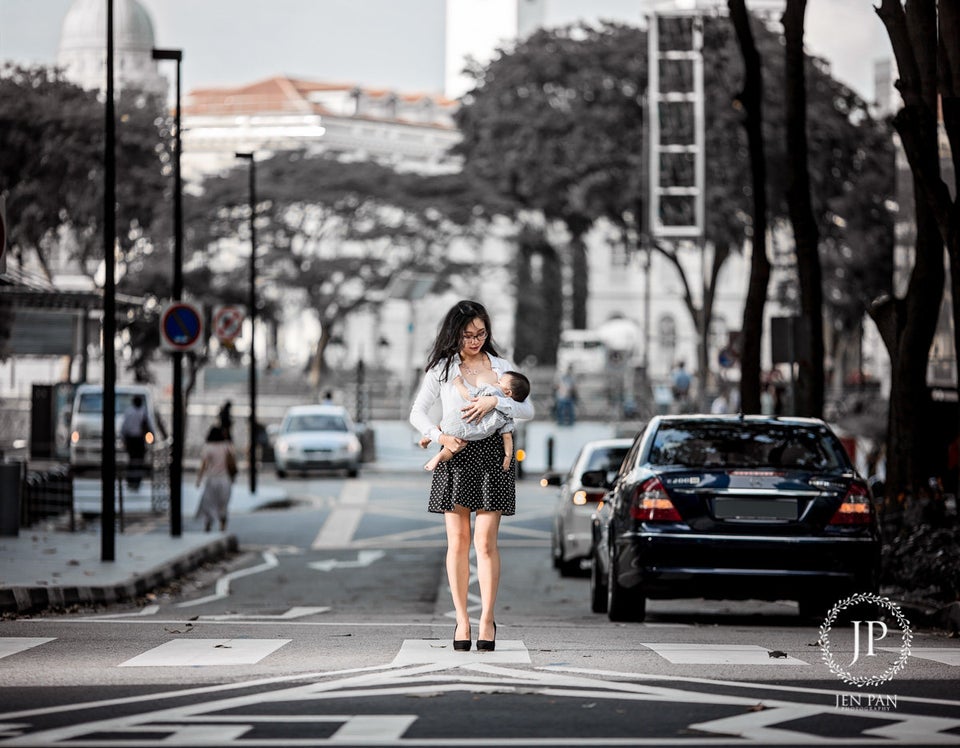 Breastfeeding Photo Series Stands Up For Working Moms