A mum is proving snow days as a parent aren't just about playing in the snow, but carrying on with your daily duties, too.
Kasey Kamna, from Portland, US, had a whale of a time "snow-shoeing" on 12 January when the city was covered in white.
But she took a quick break from play to breastfeed her son, Austin, who was wrapped up warm.
"Straight breastfeedin' in the snow like a boss," she wrote on the photo on Instagram alongside the hashtags #snowshoeing and #normalisebreastfeeding.
"Haha! Get it girl," one person commented.
Another wrote: "I also appreciate how you're keeping the sippy cup chilled," about the pink and blue cup nestled in the snow next to her.
Kamna is by no means the first and only mum who has halted their snow day to nourish their baby.
Mum Andrea Maldonado shared a photo in early January 2017 of her breastfeeding for the "first time ever" in the snow.
And mum Mindy Wise shared a similar picture back in 2015 of herself breastfeeding in the snow.
"Family photo :) #nursinginthecold #breastfeedinginthesnow," she wrote.
When you're a mama, you do what you gotta do.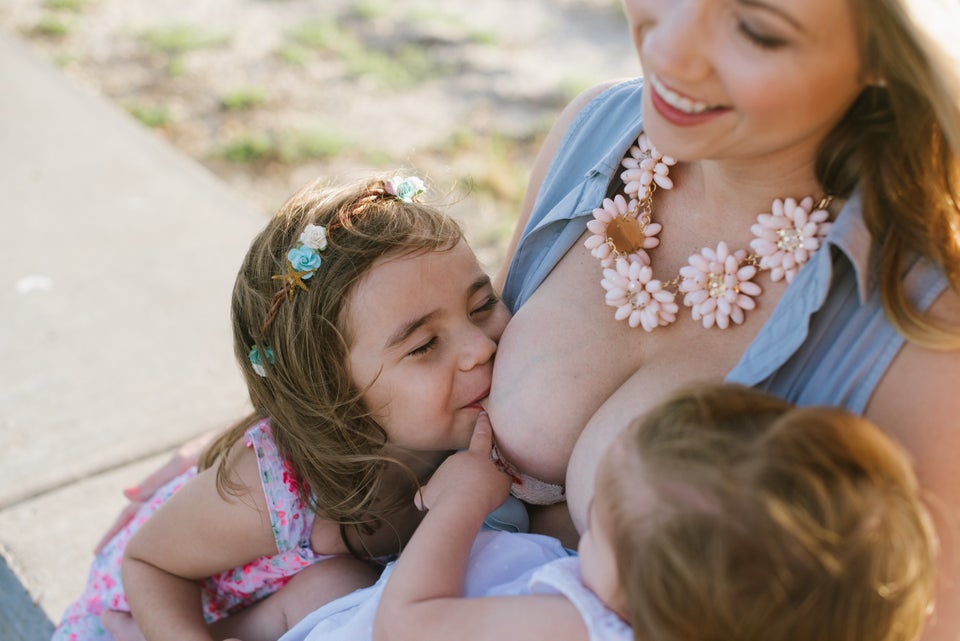 Breastfeeding Tandem Photography