Whether it's festive classics we come back to year after year or brand new originals, Netflix has a wide array of offerings to help spread some cheer this Christmas.
And let's face it, festive cheer has never been in such high demand.
Of course, we all know that scrolling through the streaming service to find something everyone can agree on can sometimes take forever, so we've rounded up the good, the bad and – frankly – the very odd to help make things a little easier...
Jingle Jangle: A Christmas Journey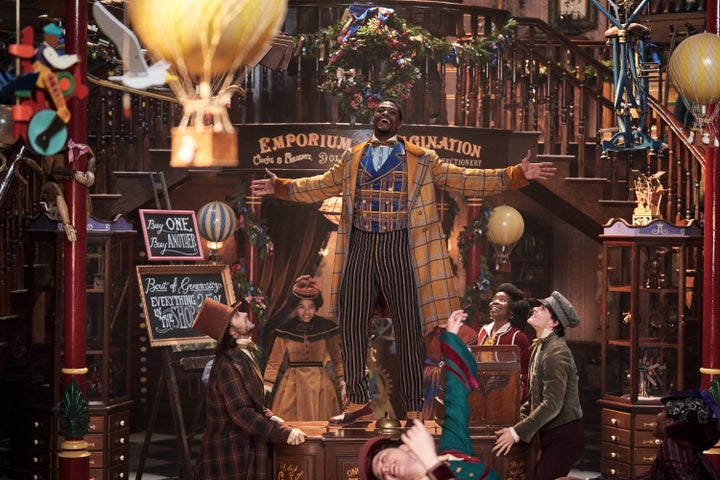 Putting together a new Christmas film that has to hold its own against the decades' worth of classics that have come before it must be a daunting task, but Netflix might just have managed it with Jingle Jangle.
Not only is the film a festive adventure with a stellar cast (including Forest Whittaker, Anika Noni Rose and Ricky Martin as the voice of a matador doll who comes to life), it's also a musical with songs by John Legend. Jingle Jangle has already been lauded by critics, so it's definitely worth checking it out if you've already blown through your usual collection of festive films.
Christmas On The Square
What happens if you mix Dolly Parton, Christine Baranski, Jenifer Lewis and a whole lot of fake snow? A camp-tastic film we've been dying to watch since it was first announced earlier in the year.
Anyone who's ever secretly longed for Dolly to arrive in their home atop a cloud and reveal she's actually their guardian angel should waste no time in diving into this film, which coincides with the release of the country icon's brilliantly-titled new album, A Holly Dolly Christmas.
Holidate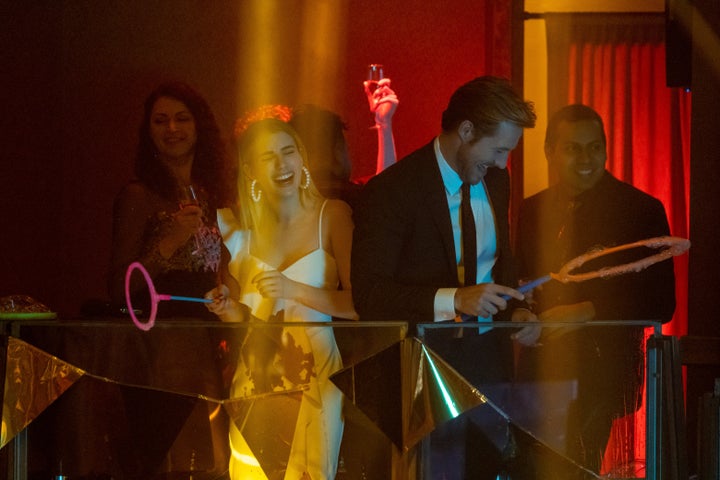 What's better than a throwaway rom-com you've already guessed the ending to 20 minutes in? A throwaway rom-com you've already guessed the ending to 20 minutes in… set at Christmas, of course!
Holidate obviously isn't for everyone, but if you're among those who flocked to the cinema for Last Christmas in 2019, and didn't see what all those neggy critics were talking about, this one's going to be a real early Christmas present for you.
The Christmas Chronicles 2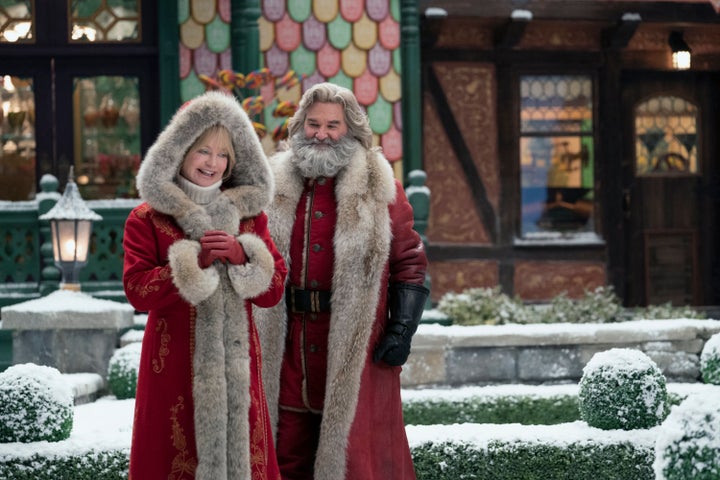 Fans of Netflix's original Christmas Chronicles film from 2018 will be excited to hear about this new sequel, which sees teenagers Kate and Jack pulled into another new mission to save Christmas, with the help of Santa Claus (played once again by Kurt Russell).
That all sounds well and good, but frankly, we'll be watching for Goldie Hawn as Mrs Claus.
The Holiday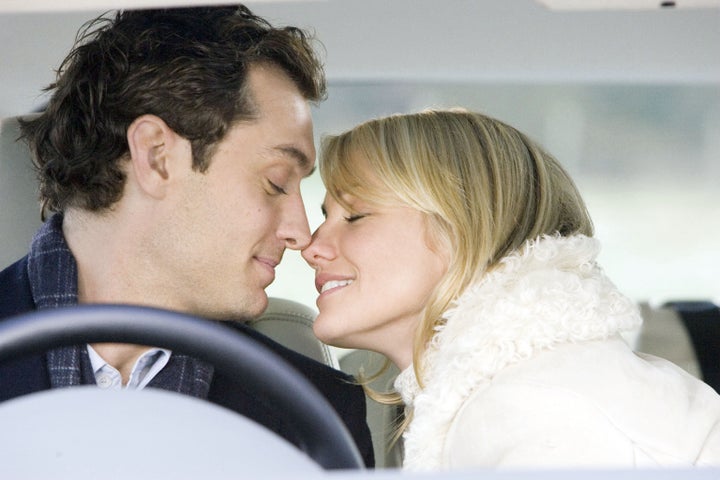 How many times have you carelessly flicked on The Holiday halfway through when they're showing it on ITV2? And every single time, thought to yourself "oh, I love this film, I'd love to watch it from the beginning some time"?
Well, your Christmas wish has finally been answered, as it's available to watch on Netflix now. From the beginning, no adverts, in all its dancing-to-Mr-Brightside-on-the-bed, wonder-when-the-last-time-Jude-Law-did-Mr-Napkinhead, oh-yeah-I-forgot-Lindsay-Lohan-was-in-this glory.
Merry Happy Whatever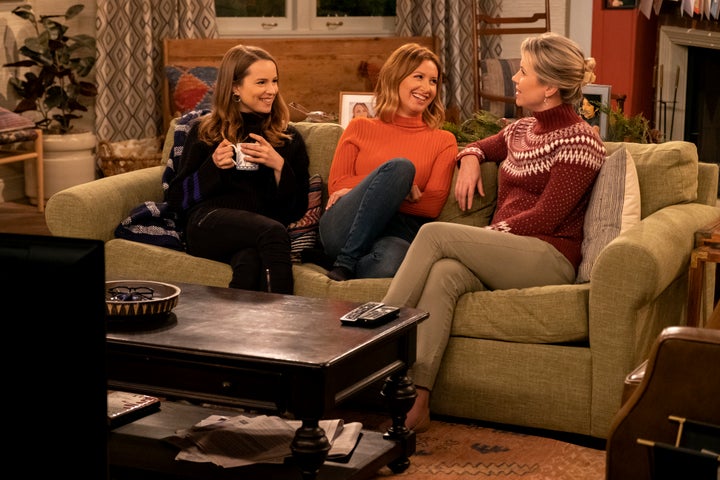 Merry Happy Whatever was one of Netflix's new additions last year, and we have to say, we don't think it got enough love at the time. The festive film is a dark comedy focussing on a dysfunctional family in the hectic period in the lead-up to Christmas.
Dennis Quaid takes on the lead role of Don Quinn, the father of grown-up kids who are home for the holidays, and his struggles to make sure everyone is happy while also keeping his family Christmas as traditional as possible.
If you're stuck for something to watch to please everyone, we reckon this could be it.
Christmas With The Kranks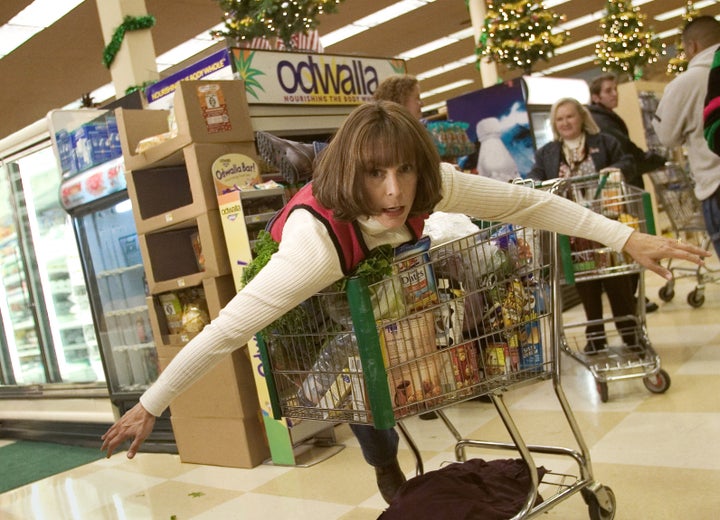 Alternatively, those hoping for a more traditional family Christmas film could do a lot worse than Christmas With The Kranks, headed by Tim Allen and Jamie Lee Curtis.
Although it was panned by critics at the time, Christmas With The Kranks has since become a bit of a festive staple for many. So who knows, maybe in a few years time we'll all be looking forward to settling down to watch Emilia Clarke and Henry Golding in Last Christmas after all...
Arthur Christmas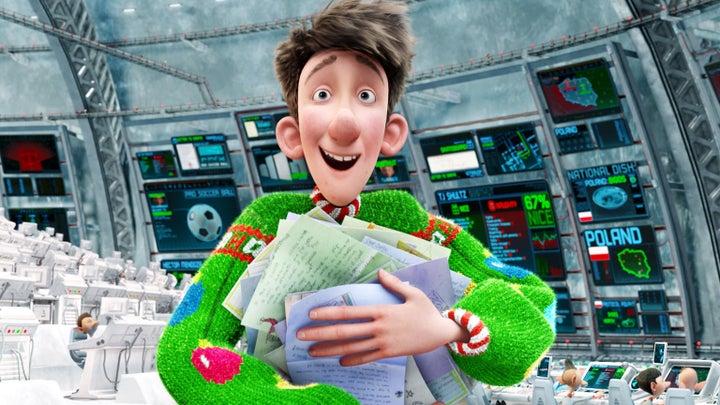 A more modern Christmas offering that might have passed you by when it was released in 2011. This animated story is one for all the family, and while younger viewers can lose themselves in the festive cheer, there's enough substance to actually entertain adults too.
With a rating of 92% on Rotten Tomatoes, Arthur Christmas looks set to stand the test of time as a latter-day festive classic.
The Grinch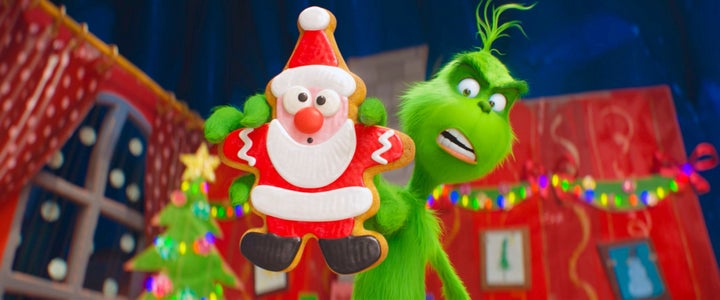 While Jim Carrey's turn as the fuzzy green infamous Christmas character is a go-to for many every year, this animated remake of Dr Seuss' classic book puts Benedict Cumberbatch in the lead role.
It's obviously aimed more at kids than its predecessor, but there's still definitely a bit of something to make everyone smile this Christmas (listen out for the vocal talents of Pharrell Williams and Angela Lansbury, too).
Nativity!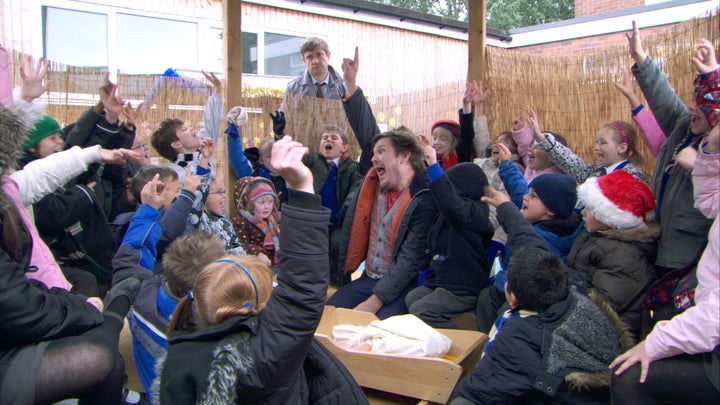 Long before it became an unlikely omnipresent Christmas franchise, Nativity! made a modest debut in UK cinemas back in 2008 with little fanfare, but has since gone on to spawn two sequels and a spin-off theatre show.
While we can't vouch for the quality of what came next, Nativity! is actually a pretty lovely watch, particularly for families, featuring the acting talents of Martin Freeman and Alan Carr.
The Princess Switch: Switched Again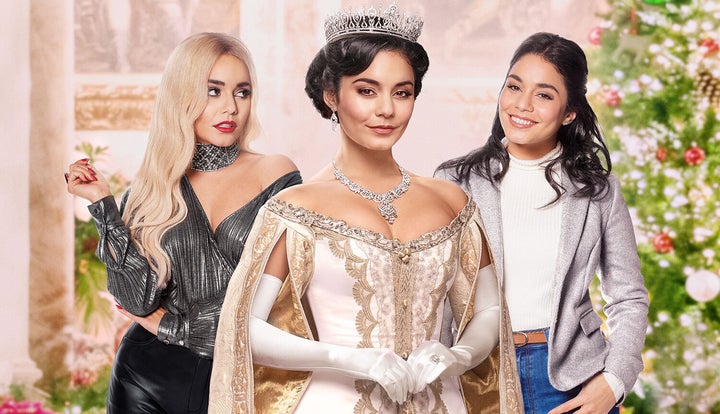 Did you see Vanessa Hudgens' Parent-Trap-meets-Princess-Diaries-at-Christmas shenanigans in The Princess Switch back in 2018? No, us neither, but we're still a little bit curious to see the former High School Musical star in the sequel.
Not only that, but there's also a new instalment in the The Knight Before Christmas series – again starring Vanessa Hudgens.
True, the first Knight Before Christmas film did smack of "a boardroom came up with the title first and worked backwards from there", but it also brought the perfect kind of naff escapism we could all do with after the events of 2020, so we reckon this could be the perfect double-feature.
Krampus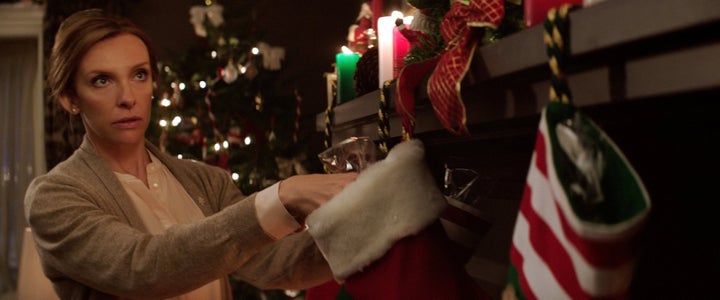 Definitely in the running for the weirdest Christmas film ever made, this comedy horror centres around a traditional festive creature from European folklore, who (spoiler alert) comes to life and wreaks havoc.
If that doesn't pique horror fans' interest already, then we've got two words that might: Toni. Colette.
Happy (and hopefully not too terrifying) streaming, folks!
Friends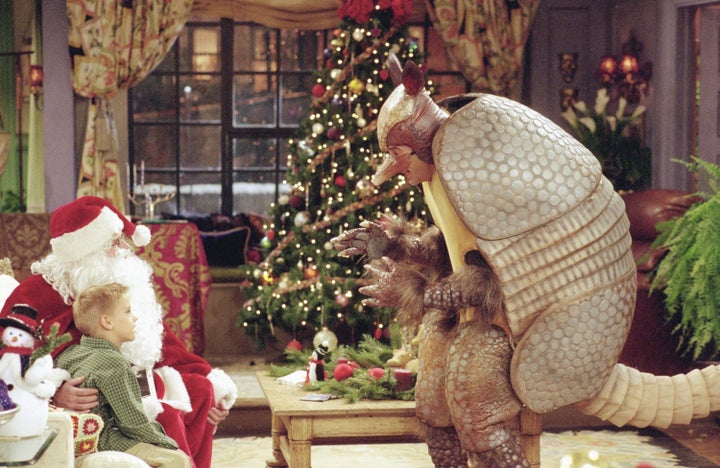 Friends' continued dominance on Netflix means we can still get a big dose of 90s nostalgia this Christmas, with the sitcom's array of festive episodes. The One With The Inappropriate Sister sees Phoebe becoming slowly more jaded while she collects for charity, while series three's The One Where Rachel Quits sees Lisa Kudrow's character trying to rehouse some unappealing brown trees after seeing them going into a chipper.
But the definitive Christmas special is unquestionably The One With The Holiday Armadillo, an episode with everything you want from a Friends episode: Ross embarrassing himself, some lovely scenes with Joey and Rachel, plus Monica's apparent Santa fetish revelation.
Bojack Horseman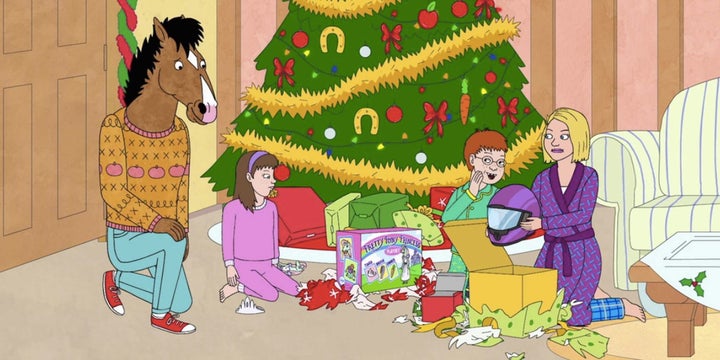 Or, if 90s sitcom Christmas episodes aren't your thing, how about *checks notes* a parody of 90s sitcom Christmas episodes?
This stand-alone episode of Bojack Horseman focuses mostly on the titular character's former sitcom Horsin' Around, with Bojack and Todd sitting down to watch the show's Christmas special.
As a result, Sabrina's Christmas Wish is part parody of the many family-based sitcoms of the 1990s, but also woven throughout are the dark elements that have made Bojack Horseman such a hit. Probably not one to watch if you're looking for a bit of thoughtless festive cheer (we know she's not real, but we still get choked up every time we see childhood Sarah Lynn on screen), but definitely worth checking out if you're a Bojack fan curious about how the show handled something like a festive episode.
The Vicar Of Dibley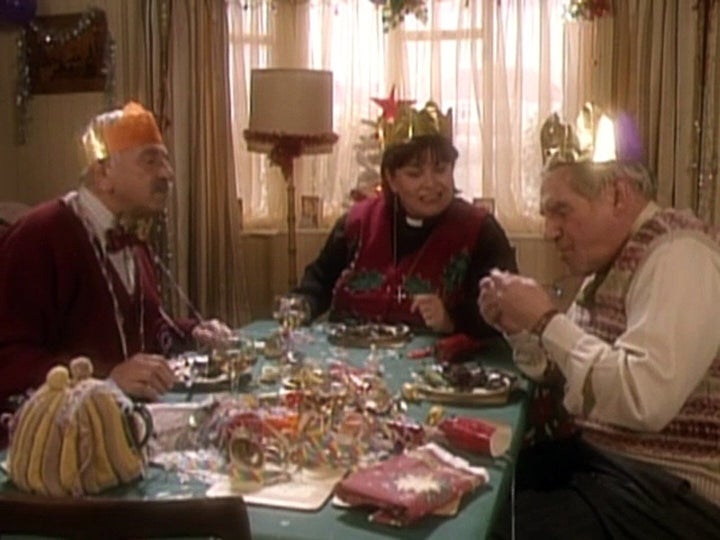 Yep, they're all there. So whether you want to revisit the nativity recreation that saw Alice really giving birth in the stable, or watch Dawn French struggle her way through Christmas lunch after Christmas lunch (will that ever be not funny?), let the residents of Dibley make things cosy for you this festive season.
Black Mirror: White Christmas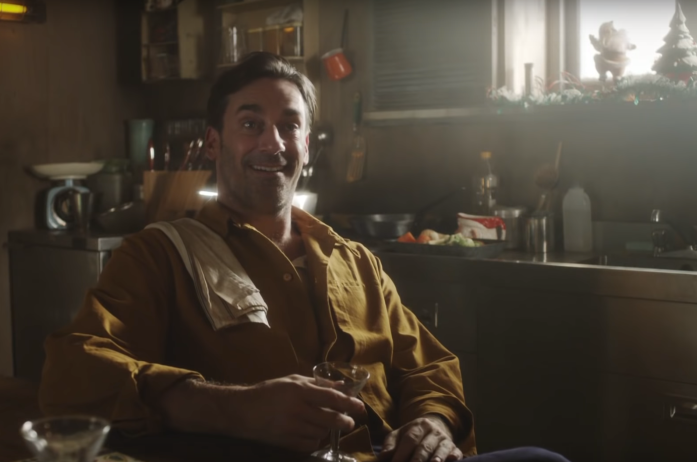 Frankly, after the year we've had, we can't think of anything worse than ending it by revisiting this, but it's there for you if you feel differently.
Dystopian anthology show Black Mirror made its final outing on Channel 4 with this feature-length Christmas special, featuring not one but three tales that'll make you think twice before asking Santa for any new technology this year.
This episode tackles online voyeurism, social media blocking and artificial intelligence, while also boasting an appearance from Jon Hamm, and ending on a surprisingly chilling rendition of Wizzard's I Wish It Could Be Christmas Everyday that will ensure you never hear that song in the same way again.
RuPaul's Drag Race: Holi-Slay Spectacular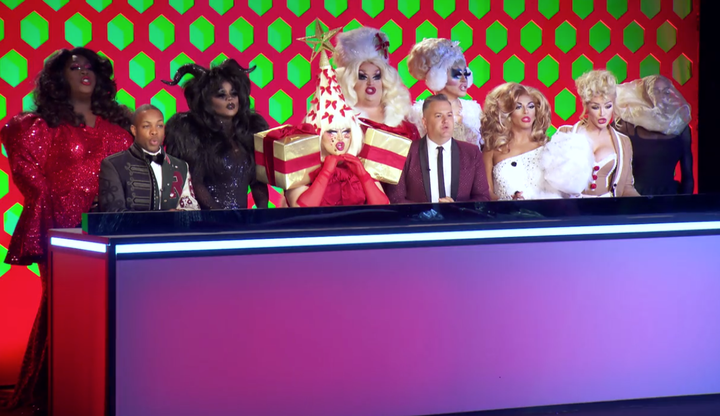 Upon its debut in 2018, it quickly emerged that this supposed holiday special was essentially little more than a naff 40-minute advert for RuPaul's Christmas album and the then-upcoming All Stars 4, complete with impromptu musical numbers and a totally ridiculous "lip sync" between Michelle Visage and RuPaul.
Still, we won't pretend we didn't love it, and if the sillier and more irreverent moments of Drag Race are what keeps you tuning in, then you probably will too.
The Holiday Movies That Made Us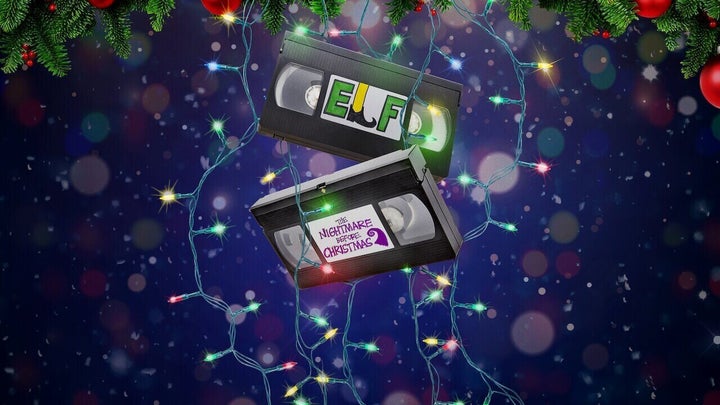 Finally, if you've ever wondered how your favourite Christmas films actually came to be, then wonder no more. This spin-off of the documentary The Movies That Made Us has answers to all of your questions, beginning with a look back at two of our personal favourites, Elf and The Nightmare Before Christmas.