The former/current/interim Ukip leader said in May that a narrow 52-48% win for Remain side would be "unfinished business" and would prompt him to fight for a second referendum.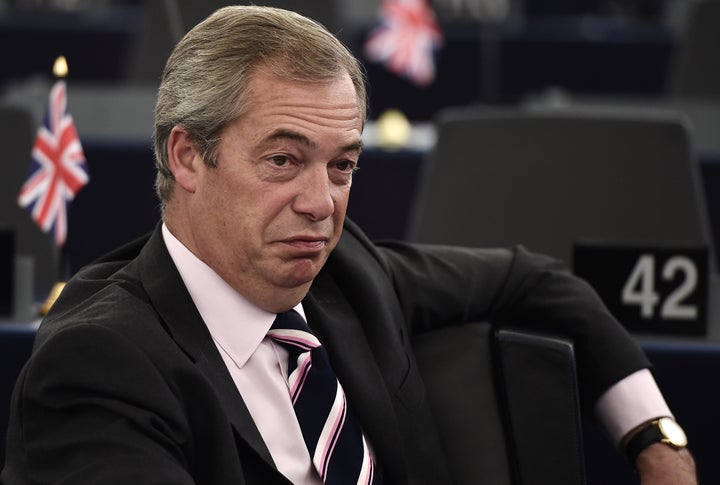 Leave won by 52-48%.
And in a case of political déjà vu, the remarks are once again circulating in light of Farage's reaction to the High Court ruling on the triggering of Article 50 last week.
He - along with Aaron Banks and the other Leave campaigns - will march on the Supreme Court on December 5, the likely first day of the new hearing where the government is appealing the decision.
A spokesperson for Farage told the Telegraph: "We will also be launching with all Leave campaigns including members of all political parties a march on the Supreme Court to make a point that 'Brexit means Brexit'.
They added: "This will remind the Government and politicians, and the establishment including the court, that they cannot ignore the democratic vote of the people in the referendum."
The irony has not gone unnoticed.
The MEP conceded that June's referendum on Britain's membership of the EU was only 'advisory' in principle.
"That's what you argued for the whole way through, Parliamentary sovereignty."
"But believe you me if people in this country think that they're going to be cheated, they're going to be betrayed, then we will see political anger the likes of which none of us in our lifetimes have ever witnessed in this country."
The court's ruling prompted a wave of criticism in the printed press, with the judges described as 'enemies of the people'.
Popular in the Community