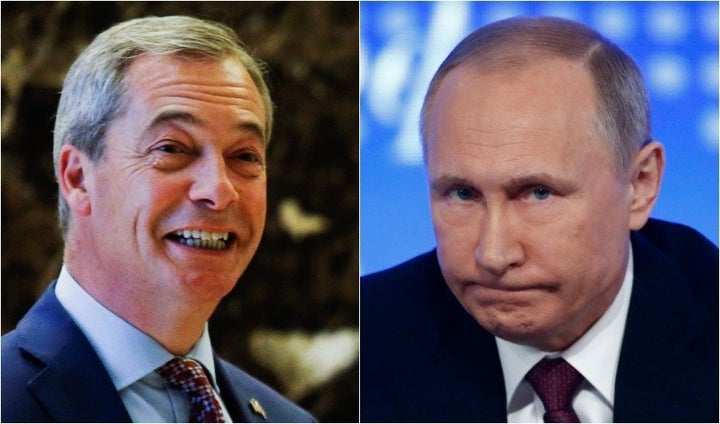 Nigel Farage has heaped praise on the "mature response" of Vladimir Putin after the Russian President opted for now not to expel US diplomats in response to Barack Obama's sanctions.
The ex-Ukip leader, who has infamously become close to President-Elect Donald Trump, has sided with Russia over the row, and said the Trump presidency "can't come soon enough".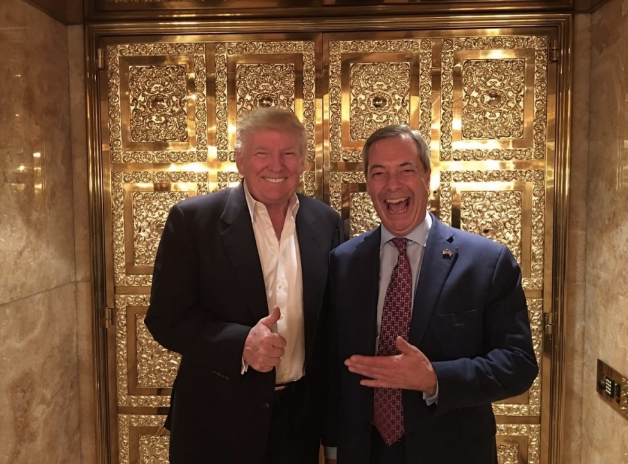 Trump has shown little interest in Russian involvement in the US election, dismissing CIA evidence and suggesting before the sanctions were issued it was time to "move on".
Later, the Republican tweeted in support of Putin and in opposition to Obama.
The Russian foreign ministry had asked President Putin to order out 35 American diplomats in retaliation - but he said today he would not "stoop" to "irresponsible diplomacy". Putin said:
"We reserve the right to retaliate, but we will not sink to the level of this irresponsible 'kitchen' diplomacy. We will take further moves on restoring Russian-American relations based on the policies that the administration of President-elect Donald Trump adopts."
Labour MP John Woodcock reacted with incredulity to Farage's response, underlining in an earlier tweet how Russia tried to "fix the US election".
Yesterday, the Russian Embassy in London issued a curious response to to the sanctions - tweeting a picture of a duckling emblazoned with the words "LAME".