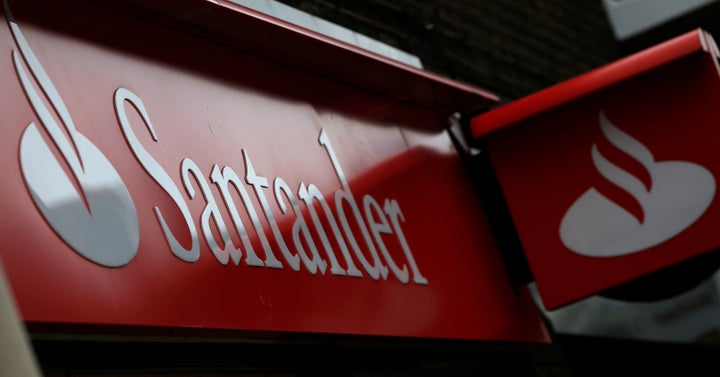 Santander has been criticised for using employment contracts which guarantee staff just 12 hours work a year.
According to job adverts posted by the firm online, those employed on the contracts often work at short notice and are expected to be flexible. They work as Customer Service Agents across a number branches as and when needed.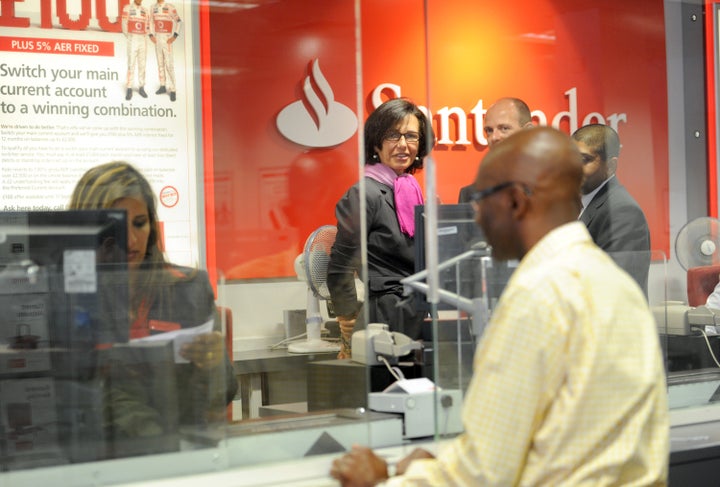 The existence of the one-hour contracts has drawn criticism from politicians.
Labour MP Melanie Onn has written of her concern in a letter to Santander's chief executive, the FT reported.
And Shadow Home Secretary Diane Abbot on Monday described the contracts as a 'new low'.
Yet not all Labour MPs agree. Last year, leadership challenger Owen Smith said he would prefer one-hour contracts to much maligned zero-hours contracts.
He said last July: "You need to give people a contract to say, 'here's what you will be working'. It could be one, but I'm saying it shouldn't be zero, we should invert that emphasis."
'Good bits and bad bits'
Katie Mahoney, an employment lawyer at Doyle Clayton solicitors, told The Huffington Post UK that the Santander contracts were highly unusual.
She said: "We see part-time contracts all the time - but part-time normally means more than one hour a month.
"There are good bits and bad bits to a contract like this. If you're a student, a mum, or a pensioner trying to earn a bit more (for example, to top up your pension), a contract like this could be great.
"As employees, they would get paid holiday, sick leave and paternity and maternity leave - which they wouldn't have if they were self-employed.
"It's not clear what Santander would do if an employee had work scheduled elsewhere..."
"There are potentially some down sides though. As employees, until they have been there for two years they could be dismissed at any point and it doesn't sound as though they will have control over when their hours are.
"There seems to be a requirement that they will be flexible as to the hours required.
"And if you're only working one-hour a month there is unlikely to be much opportunity for promotion or advancement.
"Though it's not a zero-hours contract, and they say there's no exclusivity, it's not clear what Santander would do if an employee had work scheduled elsewhere.
"What would Santander say? Would they work around it?
"This on the whole seems positive. It's just unclear how this will actually work in practice."
Not quite zero-hours
The use of zero-hours contracts skyrocketed after the financial crash in 2008, and they've since drawn criticism for not providing guaranteed work.
But Santander said its one-hour contracts provide "full employment rights with no obligation to accept additional hours or exclusivity."

HuffPost UK found Santander was continuing to advertise the roles on its website on Monday. In a blurb for one role it wrote:
This is an "On call" contract, offering flexible cover to local branches. You'll be guaranteed and paid for at least one hour per month/12 hours per year. Additional hours will vary according to branch requirements and will most likely be a mix of pre-arranged and short-notice cover, so flexibility around hours and location is essential.
The advertised annual salary for an 'on call' role in Scotland was £14000 - £19999. The hourly rate was £8.42 per hour.
Campaigners and commentators pointed out the apparent likeness to zero-hours deals.
Santander has yet to respond to The Huffington Post UK's repeated requests for comment on Monday.
But the firm told the FT: "We offer opportunities for our on-call [Customer Service Agents] to change to full- or part-time hours where there are vacancies. However, many opt to remain on the on-call contracts as a lifestyle choice for the flexibility these roles offer."
It said hours for those on the contracts averaged eight per week.
Citizens Advice Chief Executive Gillian Guy, said in a statement sent to HuffPost UK: "Different types of employment contracts are changing the world of work for many.
"While working on non-traditional contracts may give some people the flexibility they want - helping them fit work around childcare or studying for example - for others insecure employment makes it more difficult to balance the books.
"A steady income makes people feel secure and they must be able to choose the type of contract that allows them to achieve this."