Seeing Santa in his grotto is one of the most magical moments of Christmas for children (and getting a toy obviously adds to the joy).
If you're not sure where your kids can see Father Christmas this year, we've pulled together places throughout the UK where he will be visiting.
Keep checking back on this article as we'll be adding new venues, grottos and Christmas events throughout the festive season.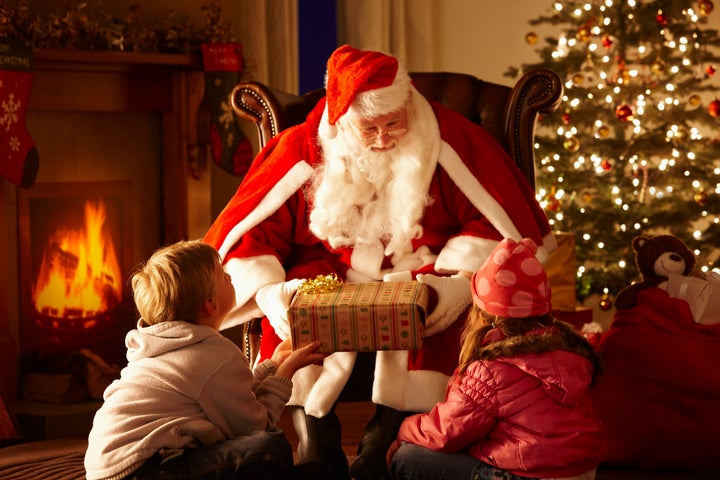 Where: At selected Wyevale Garden Centres across the UK, including Oxford, Huddersfield, Nantwich, Somerset, Wakefield, Devon, Cambridgeshire, Bedfordshire and Buckinghamshire.
The event gives kids the opportunity to meet Father Christmas and his helpers and receive a special present, as well as the chance to plant and grow their own very mini Christmas tree to decorate and take home.
When: 18 November - 24 December.
Tickets: A child's ticket costs £10 and adults go free. All kids must be accompanied by an adult.
Where: Newport, South Wales.
The experience begins with a video message from Santa's Chief Elf, then activities include gingerbread decoration, Santa letter writing and you will be able to meet real-life reindeer.
When: 23 November - 24 December.
Tickets: From £13 per child, which includes one gift per child.
Help the elves in their workshop as they're busy preparing gifts for Christmas, before meeting the big man himself and getting a special gift.
The ticket includes the 30 minute grotto experience in a group of up to eight children and parents. You are encouraged to bring your camera to capture the moment.
When: 12.30pm to 5pm on 2-3, 9-10 and 16-24 December. Book ahead online is strongly advised.
Tickets: £15 for one child and an accompanying adult - also includes one wristband that entitles the wearer to access an unlimited number of fairground rides.
Where: Center Parcs (Sherwood Forest, Elveden Forest, Longleat Forest, Whinfell Forest and Woburn Forest).
Santa's Center Parcs workshop is a treat for all the family as guests can explore Santa's Woodland Workshop itself, meet Santa's elves and the reindeer. Littles ones can even tell Santa what's on their Christmas list and receive a special present.
When: 6 November - 1 January 2018.
Tickets: From £429 for a Winter Wonderland break. Price depends on dates, location and accommodation.
Where: Hyde Park, London.
Santa opens his grotto every day from 10am to 6pm and it is run on a first-come, first-served basis (so allow plenty of time to queue at peak times). All kids receive a free gift after their visit with Santa. Kids can also visit Santa's Toy Factory fun house where Santa and his elves are making gifts.
When: 17 November 2017 - 1 January 2018.
Tickets: Santa Claus is free to visit, but attractions at the Winter Wonderland cost additional money.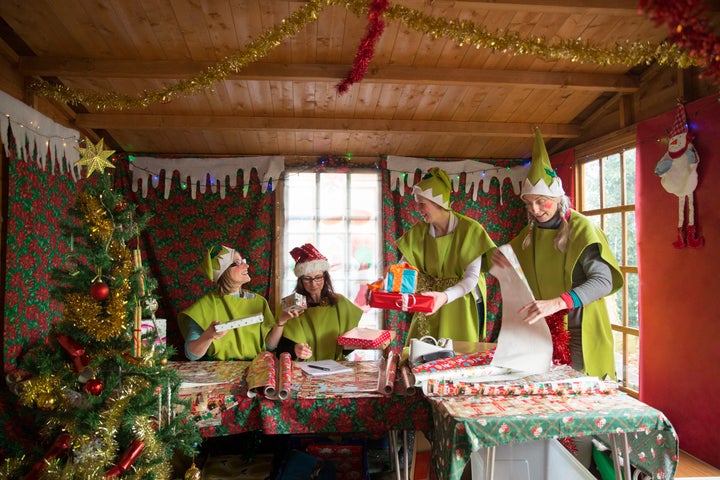 Where: York's Chocolate Story, King's Square, York.
Guests will join the elves on Santa's mission to save Christmas. The themed tour is filled with Christmas games and festive fun - ending with a meeting with Santa. Price includes the activity, meeting with Santa, a photo and a festive chocolate making activity.
When: 2 December - 24 December.
Tickets: £9.95 per child, £5.95 for an adult, £29.95 for a family of four and £35.95 for a family of five.
Where: Bluewater, Kent.
Children's festive journey will begin with a welcome from Mr Crumb the Christmas Chef at the entrance of the enchanting log cabin. The children will magically transform into elves and help Mr Crumb make a gingerbread man, then they'll enjoy creating a tree decoration with Mrs Claus in her craft room, meet Santa and receive a toy to take home.
When: 16 November - 24 December.
Tickets: From £10.
Where: Arndale Centre, Manchester.
Santa will be waiting to greet children in his Arndale Christmas grotto. Booking must be done online prior to visiting Santa. Each child receives a festive teddy bear at the end of the visit.
When: 16 November - 24 December.
Tickets: £5.50 per child - two adults go free during each booking and any additional adults are £1 each.
Where: Millets Farm Centre, Oxfordshire.
The experience lasts around 45 minutes: kids enter the 'magical wonderland', sing with the elves and make some reindeer food ready to sprinkle on Christmas eve. They then meet Santa and hear a story told by the big man himself.
When: 11 November - 24 December.
Tickets: £14.99 for children and £4.99 for adults.
Where: Legoland Windsor Resort, Berkshire.
There are more than 30 rides, a Christmas market and kids can build a festive Lego scene. Children can meet Father Christmas in his magical grotto, where every child will receive a Lego gift.
When: 2 - 3, 9 - 10, 16 - 24 December.
Tickets: From £35 per person for a day ticket.
Where: Ruxley Manor garden centre, Kent.
Kids will be greeted by elves and Mother Christmas who guide them through the Christmas experience. They play a snowball game in the grotto before going through to Santa's workshop and meeting the big man himself. They will also make magical reindeer food to sprinkle across the lawn on Christmas Eve. There are reduced capacity sessions designed for customers with special needs (you must call to book).
When: 11 November - 24 December.
Tickets: Children £12, adults £5 and babies £10.
Where: Museum and art gallery, Chamberlain Square, Birmingham.
The glittery grotto at the gallery is home to lots of snow, twinkling lights and Father Christmas. Children will each received a gift as well as a photo of themselves with Santa.
When: The grotto is open weekends from 2 December - 17 December from 10.30am - 12.30pm and 1.30pm - 4.00pm.
Tickets: £5 per child.
Where: Fakenham, Norfolk.
Children get to experience a winter wonderland, seeing penguins, polar bears and busy elves at work in the toy factory. Each child takes home a toy, included in the price. Booking is essential.
When: 25 - 26 November, 2 - 3, 9 - 10 and 16 - 23 December.
Tickets: Adults £10.50, children £16.50.
Where: Royal Albert Hall, London.
The Christmas show at the Royal Albert Hall takes children on an interactive journey through the magical world, guided by several characters, including the Snow Queen. Kids can take part in interactive games, sing songs and work together to help Father Christmas set off in time for the big day. The quest ends at Father Christmas' magical sleigh, where children will meet Santa, receive a present and have the opportunity for a photo with him.
When: 5 - 24 December.
Tickets: £26.50.
Where: Ebury Street, Belgravia.
Father Christmas is setting up home and inviting guests to visit him for storytelling sessions. On arrival, children will be welcomed by elves who will guide them on a sensory journey through to Father Christmas' front door and into his North Pole-inspired living room. Sessions will conclude with a photograph with Father Christmas and a festive surprise to take home.
When: 9 - 20 December. Mon-Fri 3.30-6.30; Sat-Sun 10am-4pm.
Tickets: £5 per session, adults free.
We will be updating this piece with more places to visit Santa throughout the festive period. Are there any you think we should add? Email ukparents@huffpost.com.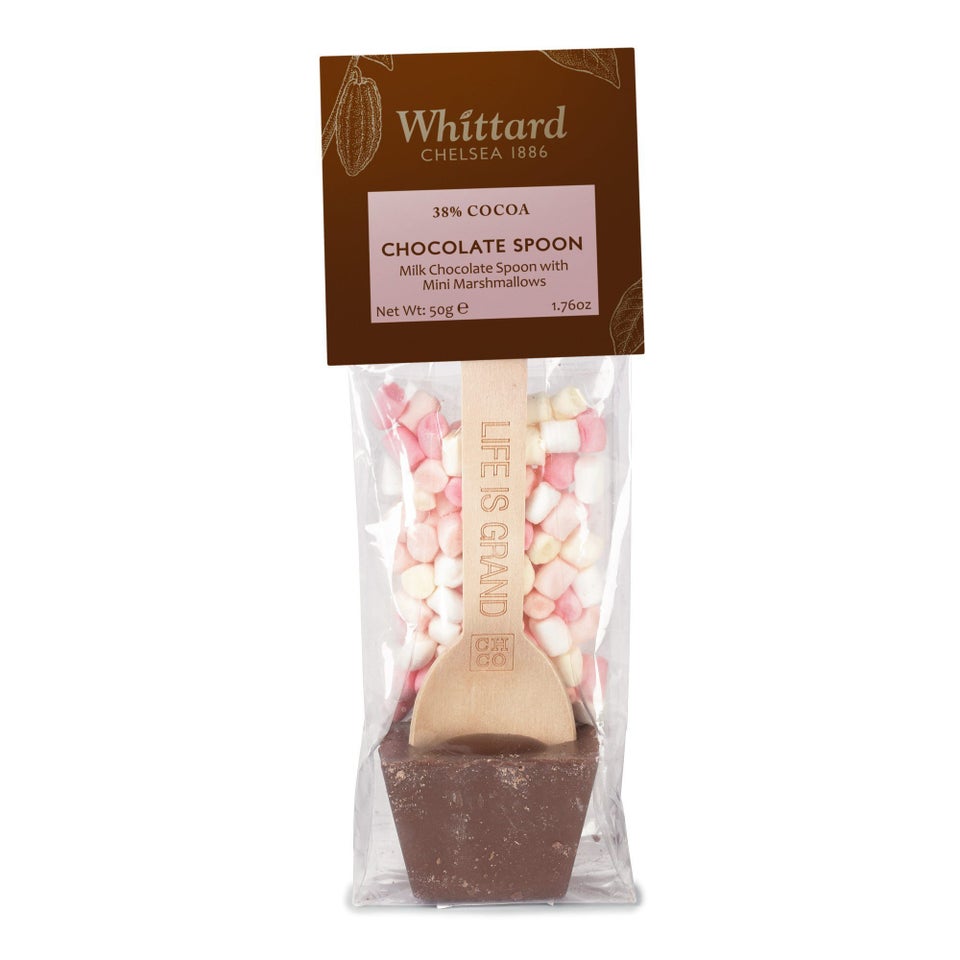 Secret Santa Gifts Under £5 And £10