A mum was touched when a stranger she met at the beach comforted her by rooting for her premature son with a sweet gesture.
Maggie Wright, from the US, explained that her "miracle" son Noah was born via emergency caesarean at 29 weeks and is currently in a neonatal intensive care unit (NICU).
As parents of preemies will know, it was a stressful time for Wright and her husband so they decided to visit their "happy place", the beach, together.
The couple wandered into the aquarium and the woman behind the gift shop counter explained they had a sea turtle called Alkie, who they've had since he was tiny.
Wright continued: "We continued our visit, looking at the animals and in the gift shop.
"As we were heading out the door, [the lady] rushed up to us, handing me a bag with a stuffed animal sea turtle. She caught me off guard and said 'Alkie came to us when he was tiny and weak, and now he is big and strong. Noah will get there, too.'
"Little does she know how much we needed to hear this right now. Little does she know how grateful we are."
Wright said when she went home that day and looked at what she had been given, she saw there was a note wishing her son luck and telling him to come visit Alkie when he is old enough.
Wright continued: "This is a human being who, at the most difficult (yet wonderful) time of our lives, reminded us that life, and people, are beautiful and kind.
"This is one of many stories I cannot wait to tell Noah when he gets older. How even strangers were rooting for him when they heard his story.
"It is something beautiful that he will get to carry with him for the rest of his life. The stuffed animal is a great reminder of her kindness. Her actions and words will never be forgotten by my husband and I."
The mum added: "It just goes to show how even the smallest gestures can make a huge impact. And this was no small gesture."
The Facebook post has been liked more than 26,000 times in two days.
Many parents responded by sharing their own preemie baby stories, giving Wright and her family hope.
"Praying for little Noah," one mum wrote. "My daughter was also born at 29 weeks due to the same issues you had. She spent 85 days in NICU.
"Two weeks from today she'll turn 21 and has been such a little fighter all her life and my biggest blessing."
Another wrote: "Congrats on the birth of your little man. My little guy was born at 25 weeks five days and he is now a happy (most days) healthy 13 year old.
"His journey through the NICU was bumpy but he made it and your son will too."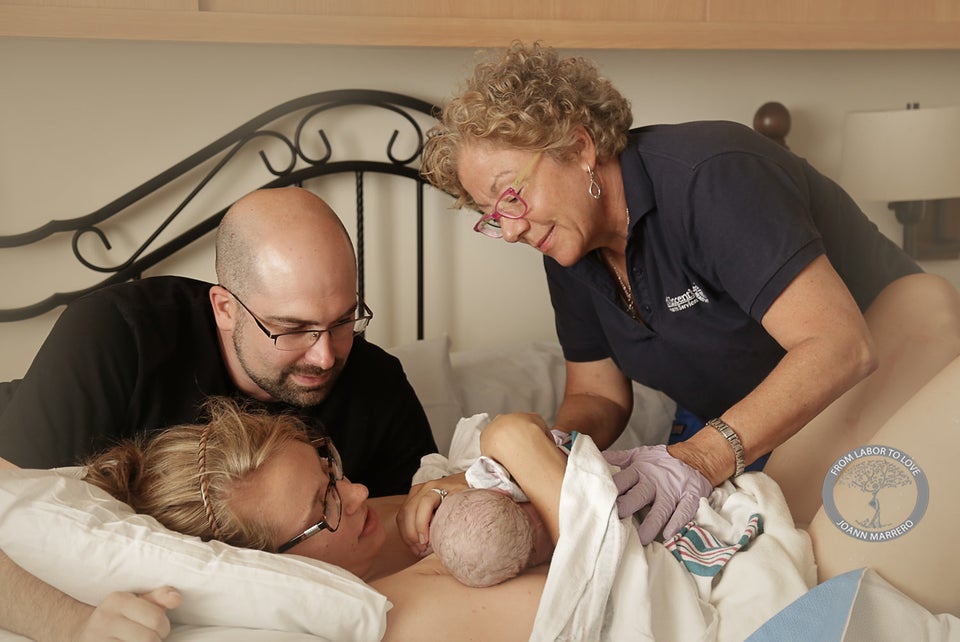 Home Birth Photos Capturing Peace And Calm