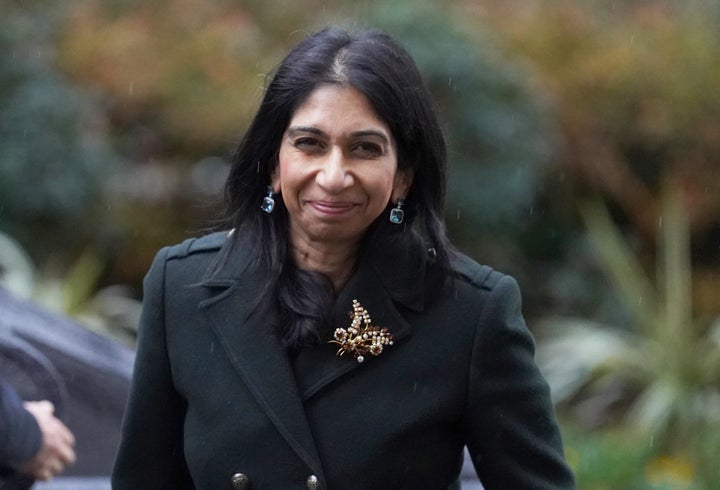 Suella Braverman has been accused of breaking the ministerial code after an email in her name accused "left-wing" civil servants of blocking the government's attempts to stop Channel boat crossings.
The message was sent out by the Conservative Party after the home secretary unveiled her latest crackdown on illegal immigration.
It said: "We tried to stop the small boats crossings without changing our laws.
"But an activist blob of left wing lawyers, civil servants and the Labour Party blocked us."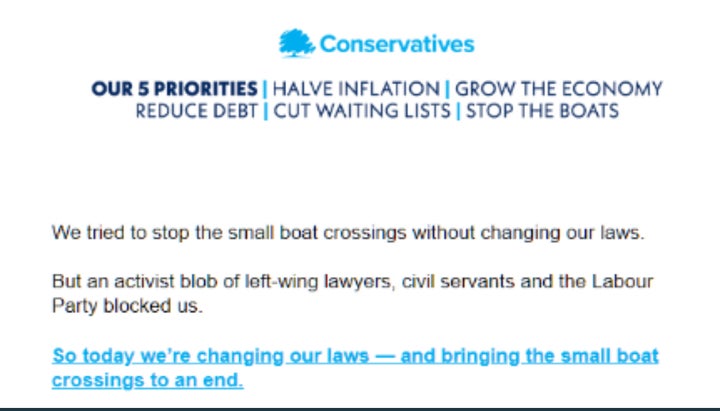 Dave Penman, general secretary of the FDA union representing senior civil servants, has written to the prime minister demanding an apology for the "cowardly" remarks.
He said it was "a direct attack on the integrity and impartiality of the thousands of civil servants who loyally serve the home secretary, doing some of the most complex and difficult work in government".
Penman also said Braverman may have broken the ministerial code, which says ministers must "uphold the impartiality of the civil service".
He added: "As prime minister and. Insurer for the civil service, I would be grateful if you could ensure that this statement is publicly withdrawn as a matter of urgency and an apology made to all Home Office civil servants by the Home Secretary."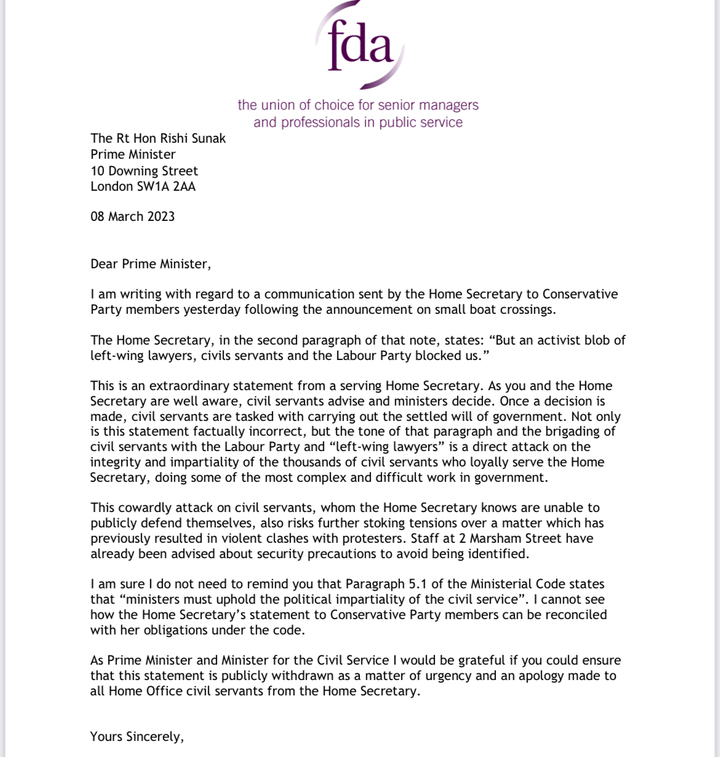 A source close to Braverman insisted she had not seen the email before it was sent out.
"It was a CCHQ (Conservative Campaign Headquarters) product," the source said.