A fashion campaign that features sharply dressed female models flanked by a naked man has started a debate about objectification.
The sharp suiting has been getting a warm reaction on social media but the nudity in the adverts has provoked a somewhat chillier response from some.
One (female) Instagram user commented: "If it was the other way around with the woman on the couch and man above her, feminist groups would jump and criticise. This double standard needs to end."
The brand is not shy of courting controversy.
Suistudio is pegged as the "little sister" of American gentlemen's fashion label Suit Supply, which previously came under fire for showcasing imagery deemed to be sexist and mysogynistic in its 'Toy Boy' campaign.
This particular image irked a few who were seemingly regulars of the menswear label.
One or two vowed on Instagram to not "buy any suit from [them] this season."
Suistudio describe themselves as having "inherited the racy gene from big brother", and when asked if Suistudio's first campaign was a response to the strong reaction to the 'Toy Boy' campaign, vice president Kristina Barricelli refuted the idea.
"Everything about this campaign is independent and coexisting: the man and the woman, Suitsupply and Suistudio," she told HuffPost UK. "And the same goes for our long history of powerful campaign stories.
"We are excited to learn about the Suistudio woman and what she might be doing, or where she might be going. Who knows, she may even decide on a toy girl campaign of her own. She is free to do whatever she wants."
The notion of a powerful, successful and confident woman living in a penthouse (that she presumedly earned for herself on account of being powerful and successful) is unquestionably attractive.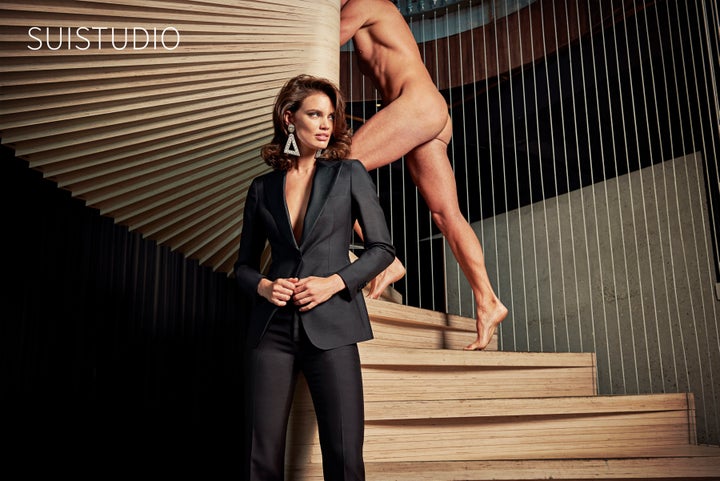 But should this type of imagery come at the expense of men? Is it necessary to objectify men in order to elevate women?
Mental health campaigner Danny Bowman believes that whether the subject of objectification is a man or a woman, either way it's still "a major issue."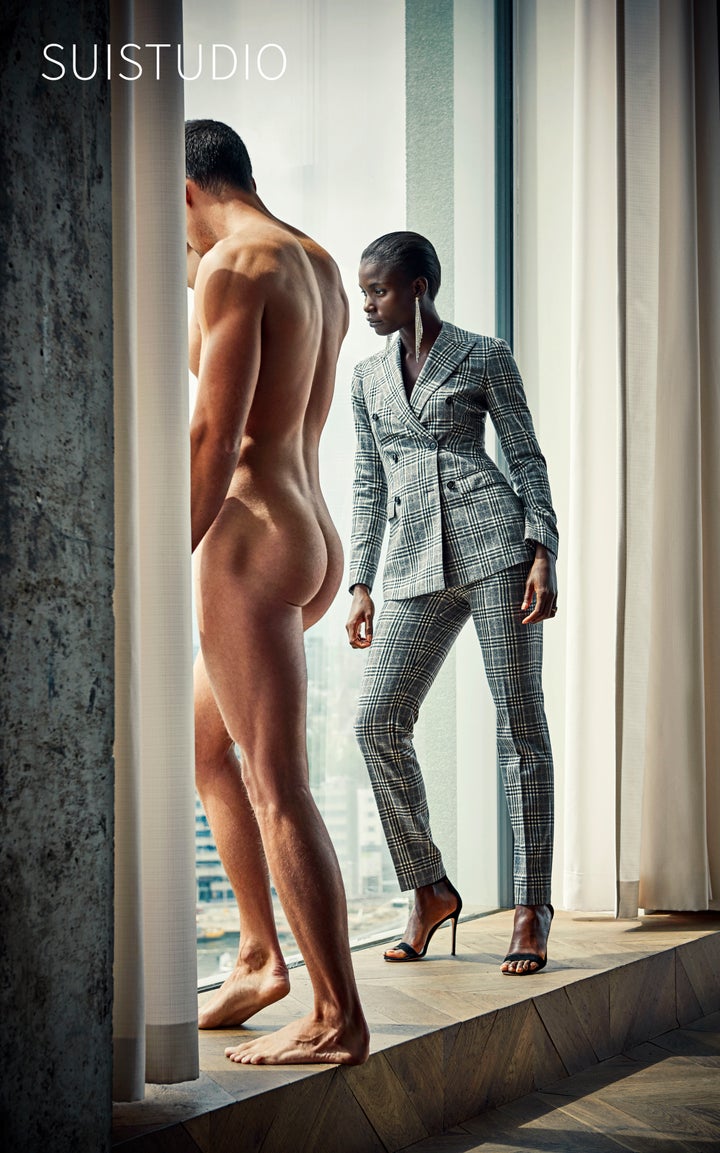 "Objectification in advertising can undermine an individual's self-esteem and self-worth," Bowman said.
"Any hashtags like this can send a negative message to society as a whole that objectifying individuals is ok, it's not."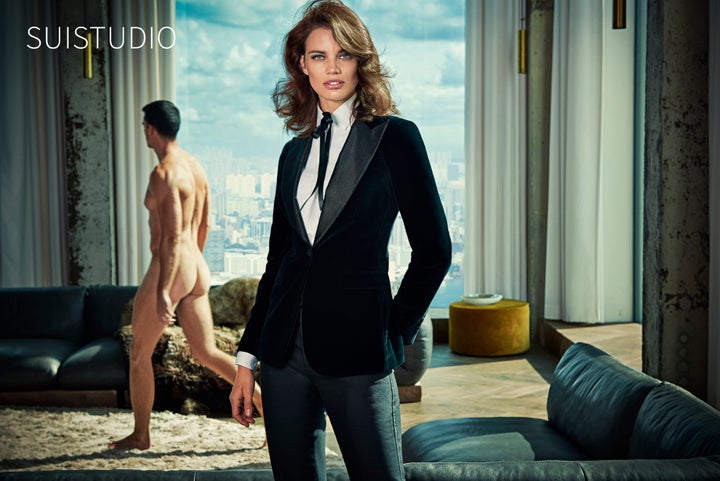 So, the collection is cute but the message?