Wearing your political views on a slogan top is a modern fashion staple loved by many, as they're made to feel included in a movement.
But the price of these "political" garments can vary wildly and this prompts questions about inclusivity, especially when the fashion statement costs more than a day's wages.
Cult American brand Lingua Franca is selling 'Times Up' jumpers for $380 (£282), with $100 dollars from each sale going towards funding the movement of the same name.
Some who are interested in supporting the cause may not mind forking out for a cashmere jumper.
But others can just as easily opt to pay $25 (£18.56 ) for an official Time Up's T-shirt, with 100% of the proceeds going to the organisation.
Time's Up is the product of this new age of speaking out. It is an organisation with the goal of protecting women (and all) from sexual mistreatment through fierce legal defence.
The organisation's website defines it as a "unified call for change" spearheaded by "women in entertainment for women everywhere".
"From movie sets to farm fields to boardrooms alike," reads the manifesto. "We envision nationwide leadership that reflects the world in which we live."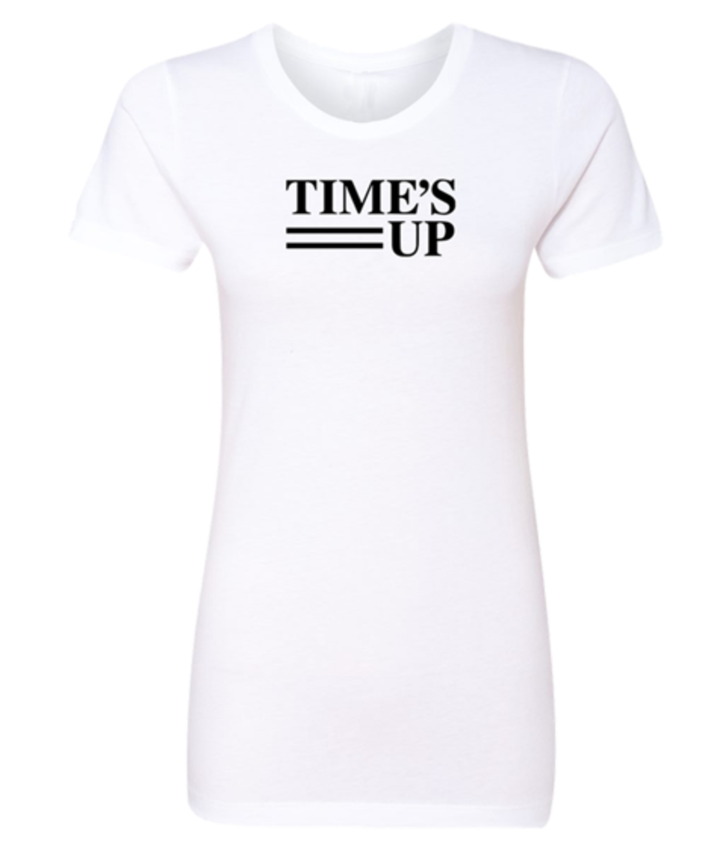 Lingua Franca also has the intention of unifying people through a common cause, but the asking price makes it very "exclusive".
The brand's presence grew in popularity after Meryl Streep was spotted wearing one of the jumpers on The Ellen Show.
Some fans commented on the jumpers' price tag, implying that supporting this movement through fashion is reserved for one group of people over another.
They took to the comments section of Instagram to share their thoughts.
"I wish you would make these in the sweatshirts, so they could be accessible to more women," one commented. "For this cause, more women wearing these would be great."
"I love this and the message is personal," said another follower of the brand. "I wish there was an option that is priced for the average consumer who wants to participate."
Another hoped a cheaper alternative might be available: "$300 for me is just not realistic #willworkforsweater."
Rachelle Hruska MacPherson, founder of Lingua Franca, told HuffPost UK the brand never "set out to make mass products for low- or mid-level pricing (fast fashion)".
"That's just not us," she said. "Instead, we stitch everything by hand on luxury fair trade cashmere (ethically sourced and produced using clean energy) and care deeply about paying all of our employees and our embroiderers (who all work locally in NYC) a living wage.
"We also care about utilising our brand as a platform to create dialogue and inspire change - in our efforts to give back in tangible ways, we raised over $160,000 for charity in 2017 (with money going to Planned Parenthood, the ACLU and the Southern Poverty Law Center, to name a few)."
This isn't the first time a successful up-market brand has used an existing political view in their collection.
Dior's Maria Grazia Chiuri is known for printing well-known feminist phrases onto the high-priced designs strutted down the runway at Fashion Weeks.
Chimamanda Ngozi Adichie's essay title 'We Should All Be Feminists' was splayed on a simple white shirt during Chiuri's genesis collection in 2016.
The Debrief called this move "ignorant at best, damaging at worst," and added that instead of viewing it as progression, it was seen as "big business co-opting a phrase."
Could Lingua Franca's bid to be part of the conversation be viewed in a similar vain?
To MacPherson, the cost is justified by the intention and the work that is put into every garment.
"Working in support of and in collaboration with activists and service oriented organisations, we've created and sold pieces with meaningful phrases stitched on them," she said.
"Donating the bulk of proceeds (with the rest covering our operating expenses) to groups helping to make the world a more equitable and just place.
"Simply selling tons of sweaters has never been central to our mission or our goals."
The meaning of 'lingua franca' is "a language that is adopted as a common language between speakers whose native languages are different".
The Times Up movement does this in spades. But the question remains as to whether an expensive range of clothing can be said to do the same.