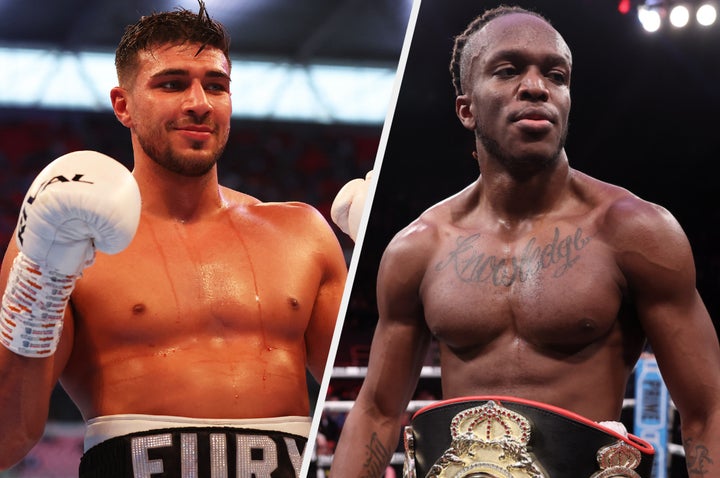 Having beaten Jake Paul back in February, Tommy Fury is set to take on another YouTuber in the boxing ring.
From why everyone is so invested, to what the famous faces themselves have said, here's everything you need to know…
Why is everyone talking about it?
A fight between Tommy and KSI (real name Olajide Olayinka Williams Olatunji) has been rumoured for a long time, so the confirmation has naturally been met with excitement from both stars' fans.
YouTubers have been stepping into the ring against each other for a number of years now, and KSI was one of the first to step foot on the influencer-to-boxer pathway when he fought in his first amateur fight against fellow vlogger Joe Weller in 2018.
His second bout was against Logan Paul later that year, and while the boxing industry rolled its eyes, the money being made forced forced everyone to take notice.
KSI vs Paul took place in a sold out Manchester Area and garnered 1.3 million pay-per-view buys online, reports the Independent. A professional rematch then took place in 2019, which KSI won on a split decision.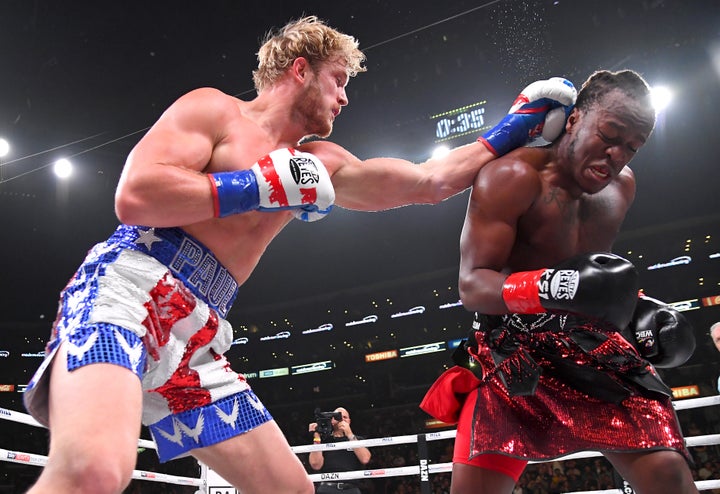 KSI has since gone on to fight in a number of other amateur and professional bouts, and there's heightened interest whenever a YouTuber faces an opponent with a long boxing history – like when social media star Logan Paul went up against undefeated former pro Floyd Mayweather Jr. in 2021.
While Tommy found social media fame after appearing on Love Island in 2019, he has been training as a boxer since he was a teen, fighting his first professional match in 2018.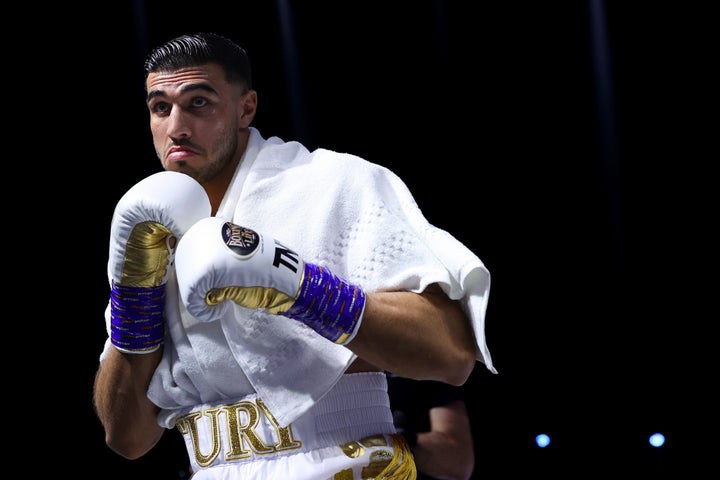 This is Tommy's second fight against a YouTuber-turned-pro-boxer, following his bout against Jake Paul – which he won in a tightly-fought contest – in February.
There's one difference this time, though – this fight hasn't been sanctioned by the British Boxing Board of Control.
This means the result won't actually count as part of either of their professional records.
What have Tommy Fury and KSI said about the fight?
KSI has come on the strongest with the fighting talk so far, as he said (via the Mirror): "I came back to boxing to show the world the crazy levels I'm at. I've shown through obliterating all my past opponents that I am the best in this scene.
"KO after KO has now led me to the toughest fight in the influencer boxing scene. I'm fighting Tommy Fury. The man that defeated the once-undefeated Jake Paul is now my opponent and I can't wait to silence all the doubters that believe I have no chance.
"After this fight, you'll understand that I truly am that guy."
Tommy wasted no time in replying, as he said: "I've already beaten Jake Paul and so all that is left for me to do is send this man to sleep.
"I'll do that inside four rounds. This is easy money."
Do they have history?
After KSI's win over Joe Fournier in May, Tommy ended up getting into the ring and squaring up to the influencer before being dragged out by security.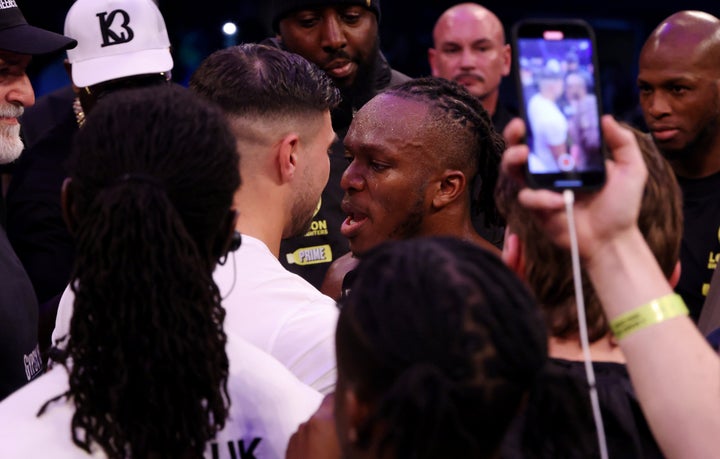 When are they getting in the ring and where?
The match will take place at Manchester's AO Arena on Monday 14 October and the evening will also see Jake Paul in the ring with an as-yet-unannounced opponent. Tickets aren't on sale yet.
Promoters DAZN will be showing the match online via pay-per-view, with details set to follow nearer the time.