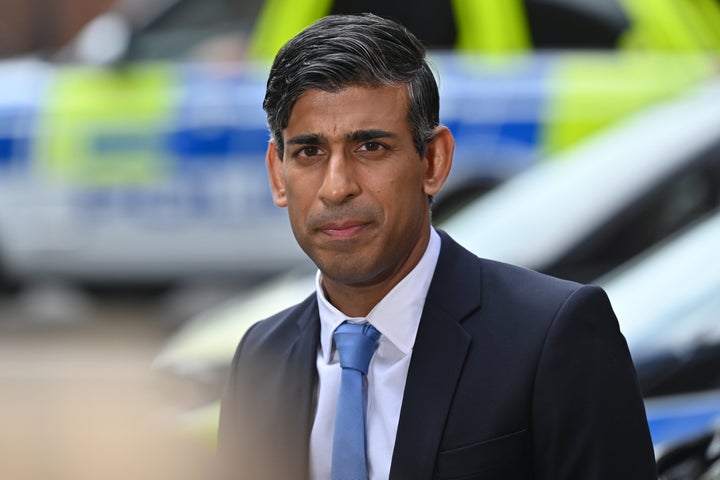 The Tory Reform Group (TRG) of moderate MPs today issued a statement saying the move would be a "historic mistake".
That follows demands from some of their colleagues for the party to campaign on quitting the ECHR at the next election.
They say it may be necessary to prevent European judges blocking the government's attempts to deport asylum seekers to Rwanda.
Among those thought to support leaving the ECHR are home secretary Suella Braverman.
Immigration minister Robert Jenrick has also refused to rule out the move, saying the government was willing to do "whatever is necessary ultimately to defend our borders".
But the TRG said the "overwhelming majority" of Conservative members and British voters backed membership of the ECHR.
"We urge the prime minister to publicly commit to the UK remaining a party to the ECHR, and we call on Conservative MPs to make clear they would not support our withdrawal from the ECHR," the group said.
They said "leaving the ECHR would be a historic mistake" which would damage the Northern Ireland peace process as well as the UK's ability to "bring dangerous criminals to justice".
The TRG also insisted that ECHR membership was not incompatible with stopping the small boats carrying asylum seekers across the Channel.
″There are a range of options for stopping the illegal channel crossings while remaining in the ECHR, including rewriting the Rwanda agreement, seeking similar agreements with safer countries, or introducing digital ID," they said.
And the group added: "Polling shows that pledging to leave the ECHR would make voters less likely to vote Conservative, by a margin of 41% to 26%."