A Tory MP got a suspiciously flirtatious response from Theresa May for highlighting the plight of "fat, middle-aged, white men" at Prime Minister's Questions today.
Richard Bacon had sought a message of reassurance from the Prime Minister for those traditional pillars of the establishment who felt left behind, despite the social progress achieved by women and ethnic minorities.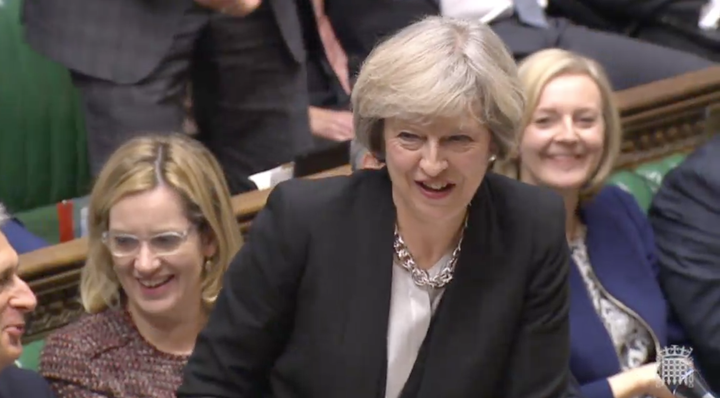 "Mr Speaker, following the election of Mr Trump, and given the very welcome progress in our society made by women and those from ethnic minorities, what message of reassurance does the Prime Minister have for fat middle-aged white men who may feel that we have been left behind?"
In an otherwise dry PMQs, devoid of many of the usual jokes between May and Jeremy Corbyn, the Prime Minister saw her chance and issued a saucy reply that left the House in stitches.
"That's a very interesting point," she retorted.
"Perhaps my Honourable Friend would like to come up and see me sometime." The remark was likely a reference to the famous one-liner by singer Mae West.
That left the Guardian's Gaby Hinsliff to point out: