After more than three years of near-total chaos, Boris Johnson's election victory looks set to calm things down in UK politics.
The prime minister's massive 80-seat majority means there will be a lot less parliamentary drama, with knife-edge votes highly unlikely over the next five years.
As a result, Johnson will have the power to ignore many of the factional disputes that have hamstrung the Tories in government since the 2016 EU referendum.
But if you thought that meant a bit of breathing space to worry about other things, think again: between Brexit, the Labour leadership and Scottish independence, 2020 looks set to be another hugely significant year in UK politics – never mind what's going on across the Atlantic.
Brexit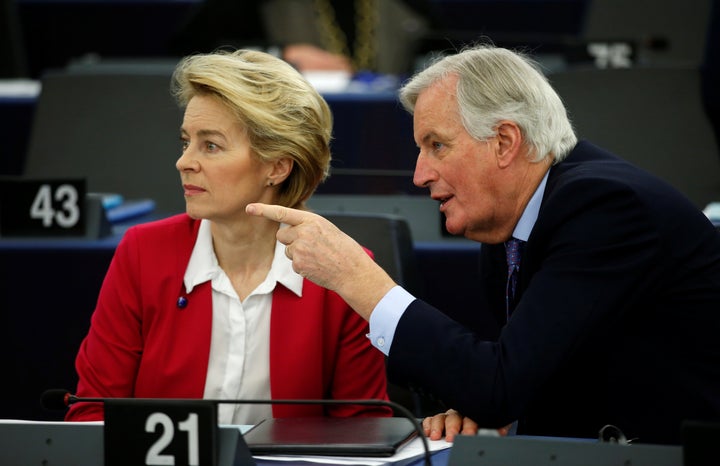 MPs return on January 7 and will immediately begin debating Johnson's Brexit deal, which is expected to pass through the Commons by the end of next week.
Peers in the Lords will then take over and may send amendments back to the Commons, but in truth Johnson is likely to get his deal passed by parliament fairly unscathed.
That will pave the way for the UK to leave the EU on January 31 and enter a standstill transition period to the end of 2020.
But critics warn that Brexit will be far from "done" as negotiations will begin immediately on a long-term future UK-EU trade deal.
The PM has promised not to extend the transition, leaving the UK counting down to another "cliff edge" at the end of 2020 to get a trade agreement done or leave on near-no deal terms, creating the potential for fireworks.
Michel Barnier, who will again lead negotiations for the EU, may repeat his mantra: "The clock is ticking."
Johnson uses his power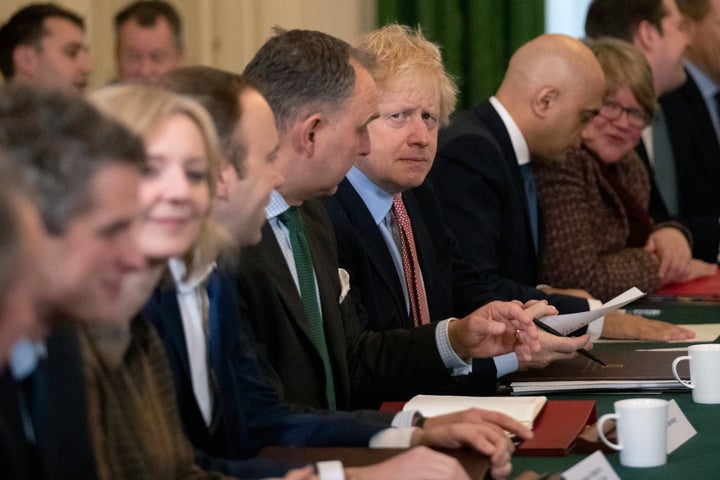 With Britain out of the EU, Johnson will attempt to get the country to move on from Brexit and will lay down a marker with what is expected to be a major cabinet reshuffle in February.
Many observers are predicting radical changes to the PM's top team, with departments potentially facing the axe and the size of the cabinet reduced.
Whatever happens, the reshuffle is likely to be the first major indicator of how Johnson intends to govern at home.
Following this, Sajid Javid, or whoever is chancellor, will deliver the first budget of a Johnson government.
And it could look very different from past Tory budgets, with the party keen to address the concerns of working class ex-Labour voters who backed the Tories in the 2019 election.
Labour elects Jeremy Corbyn's successor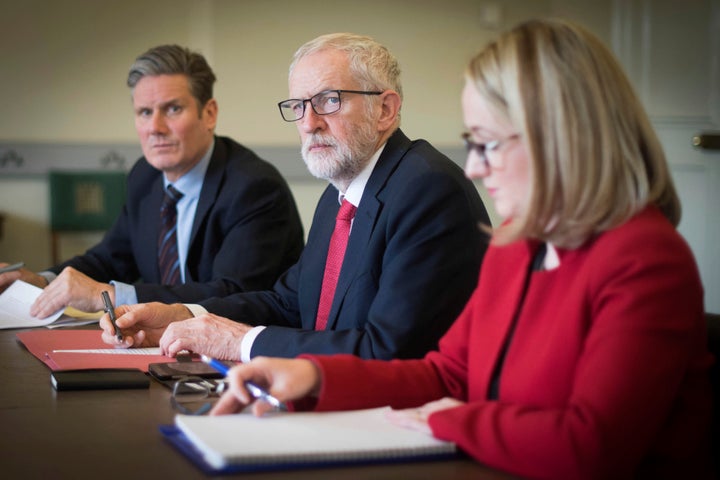 Labour's national executive committee will meet on January 6 to set out the timetable for the contest to replace Jeremy Corbyn, with a new leader expected to take over in March.
Shadow Brexit secretary Sir Keir Starmer is the early frontrunner, ahead of the left's anointed successor, shadow business secretary Rebecca Long-Bailey.
But as previous Labour leadership elections have shown – not least Corbyn's stunning 2015 victory – a lot can change over the course of the campaign.
Whoever wins has a huge job in hauling the party back from its worst election defeat since 1935.
The Lib Dems replace ousted Jo Swinson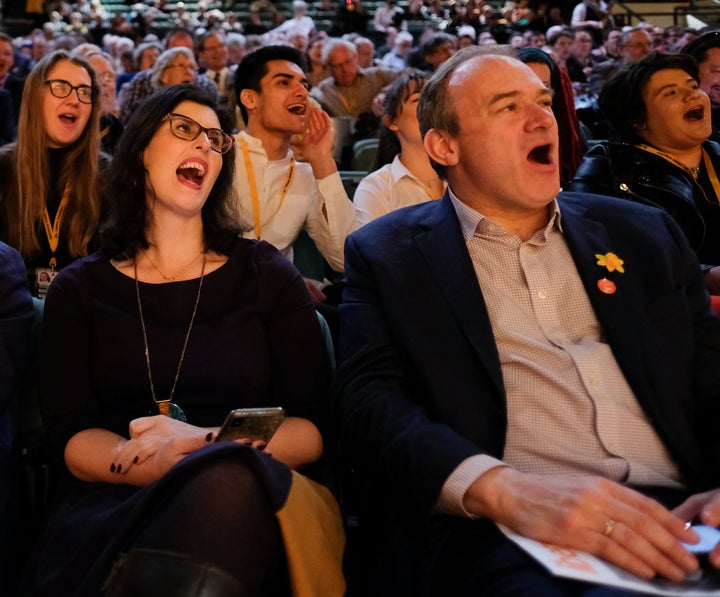 The Liberal Democrats' underwhelming election performance ended the short leadership of Jo Swinson, who disastrously lost her seat to the SNP.
The party's federal board will meet on January 18 to set out the timetable for a contest to replace Swinson.
But with just 11 MPs, the Lib Dems are lacking experience and standout candidates.
Layla Moran, who ducked out of last year's leadership contest, and Sir Ed Davey, who lost it to Swinson, appear to be the frontrunners.
Make sense of politics. Sign up to the Waugh Zone and get the political day in a nutshell.
More elections
Johnson and the new Labour and Lib Dem leaders will face their first post-Brexit electoral tests on May 7 as voters go to the polls to elect 118 English councils and eight directly elected mayors – the highest profile being the mayor of London, currently Sadiq Khan.
Labour will be looking for its new leader to start turning around the party's ailing fortunes, while the Tories will hope the party's new support among working class ex-Labour voters can hold once Brexit is delivered.
Scottish independence
The backdrop to all of this will be a 17-month argument over Scottish independence as first minister Nicola Sturgeon argues that she now has a mandate for a second referendum.
Johnson is set to refuse Sturgeon's request for powers to hold another vote but the SNP leader is unlikely to give up, having won 47 out of 59 seats in Scotland, which voted overwhelmingly to stay in the EU.
She will be looking ahead to 2021's Scottish parliament election to secure a mandate for "indyref2".
Donald Trump's last stand?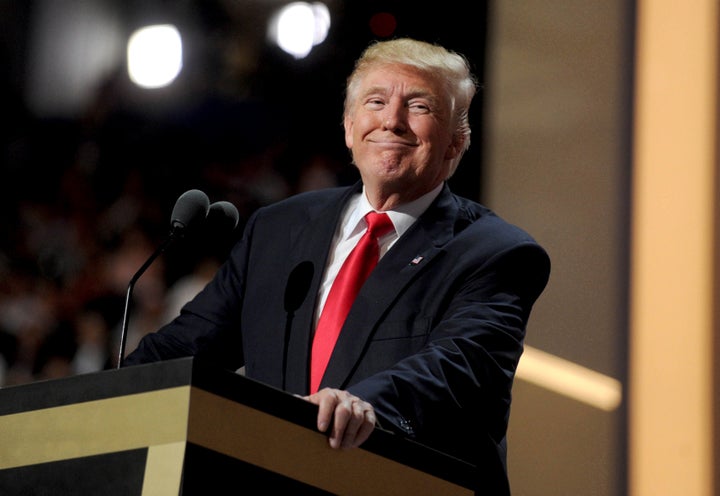 So, there will be a lot going on over here – but if you get bored, there's always Donald Trump.
The US presidential election takes place on November 3, with Trump expected to contest the White House having survived a Senate trial following his impeachment.
Barack Obama's former vice president Joe Biden is currently the favourite to win the Democratic nomination to take on Trump, with left-wingers Bernie Sanders and Elizabeth Warren close behind.